GALLERY: Barn views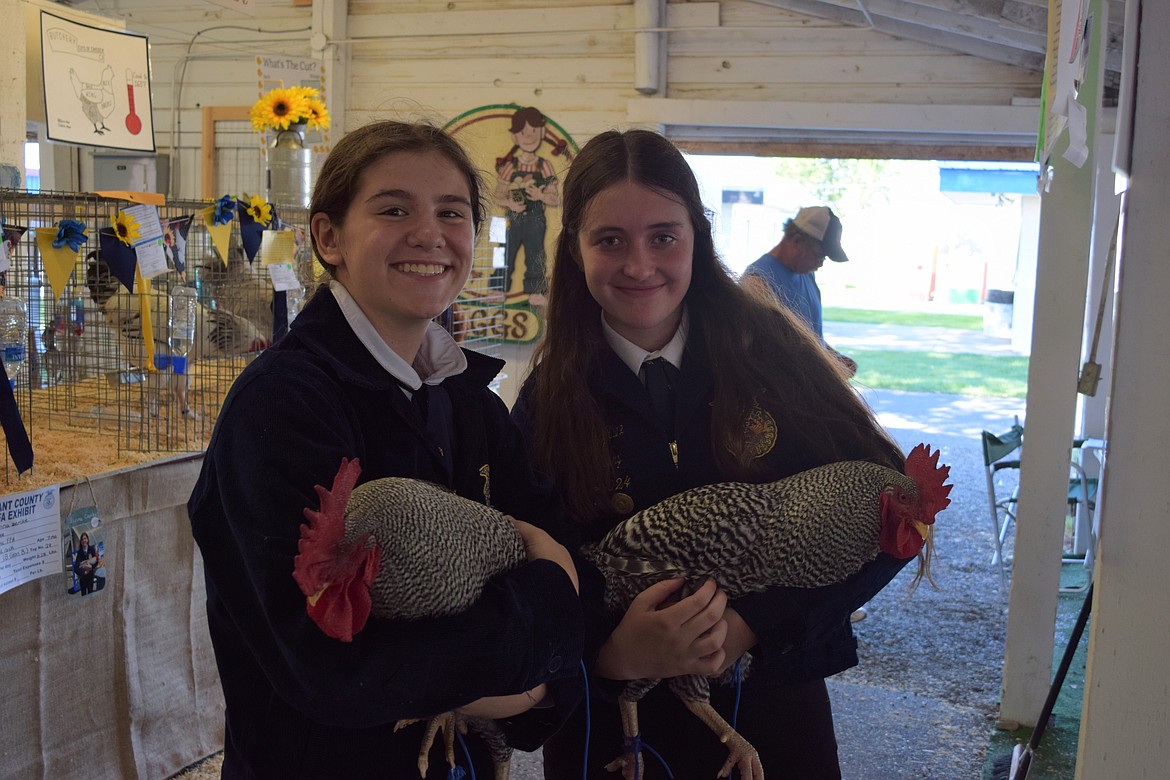 Jenna Zemke and Hayden Kline stop for a photo with their feathered entries in the poultry barn at the Grant County Fair Tuesday morning. Both are participants in Moses Lake Future Farmers of America.
R. HANS MILLER/COLUMBIA BASIN HERALD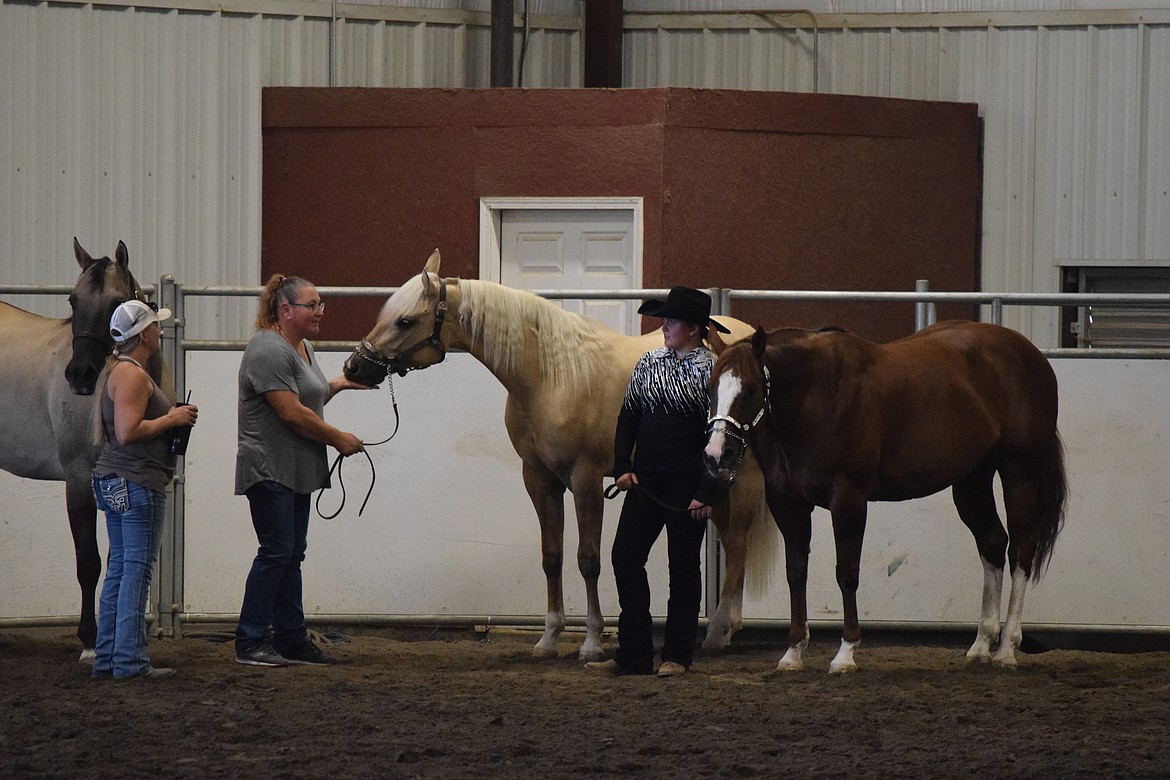 Equestrians await judging results during Tuesday morning's horsemanship competition. See our story in tomorrow's Lifestyle section to learn more about the participants, hooved and booted.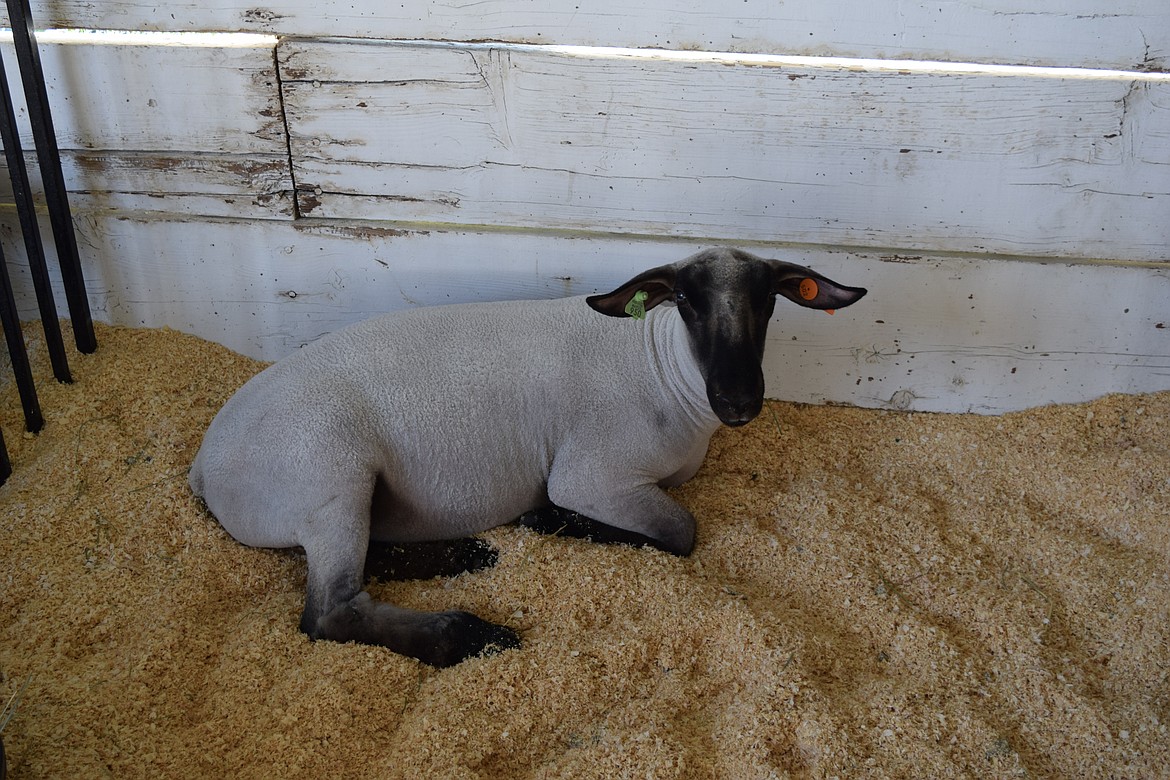 Buckwheat is a six-month-old Suffolk-Hampshire mix from GQ's 4-H out of the Quincy area. He was raised by Klare Gans and weights in at 125 pounds, according to his entry card.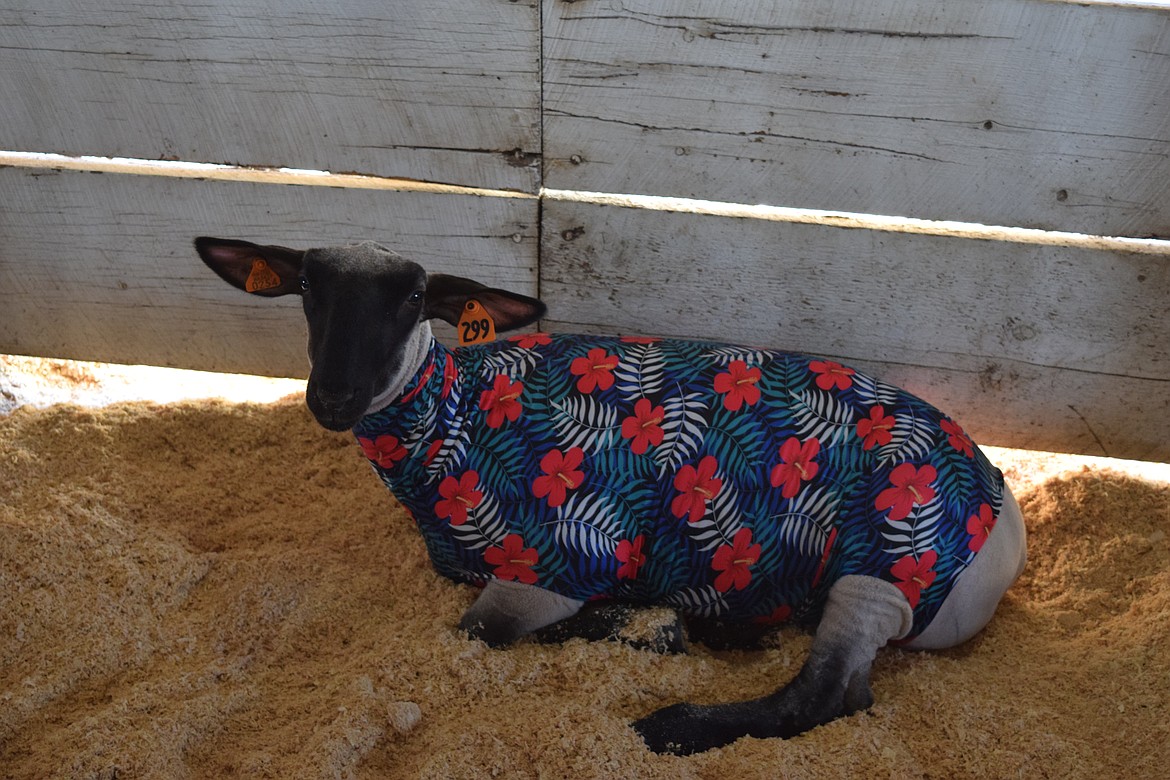 What barn gallery would be complete without a sheep named Barney? Barney is a 126-pound Hampshire-Suffolk mix raised by Gabby Detterrera of the Ephrata Future Farmers of America, and is dressed quite stylishly as many of her fellow lambs were.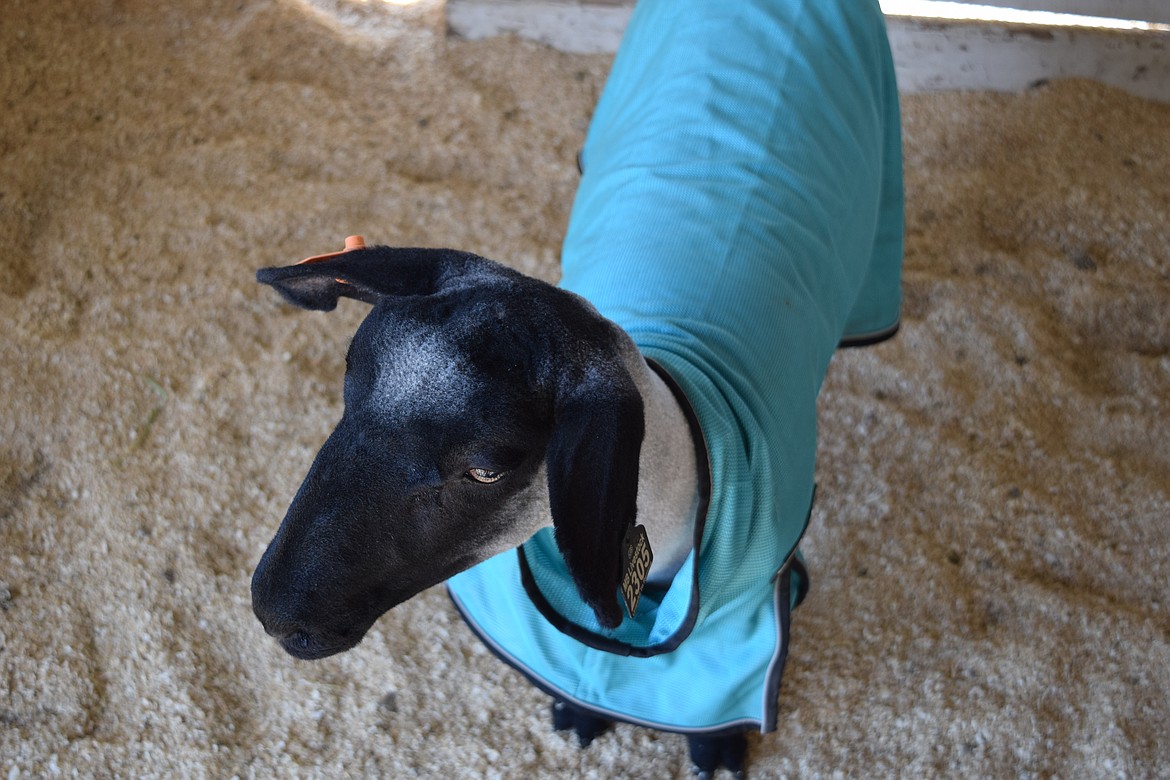 Lauren Chamberlain of the Warden Future Farmers of America's entry, Fancy. The sheep is a Hampshire-Suffolk crossbreed weighing in at about 100 pounds. A second place ribbon was hung with the entry card above Fancy's pen.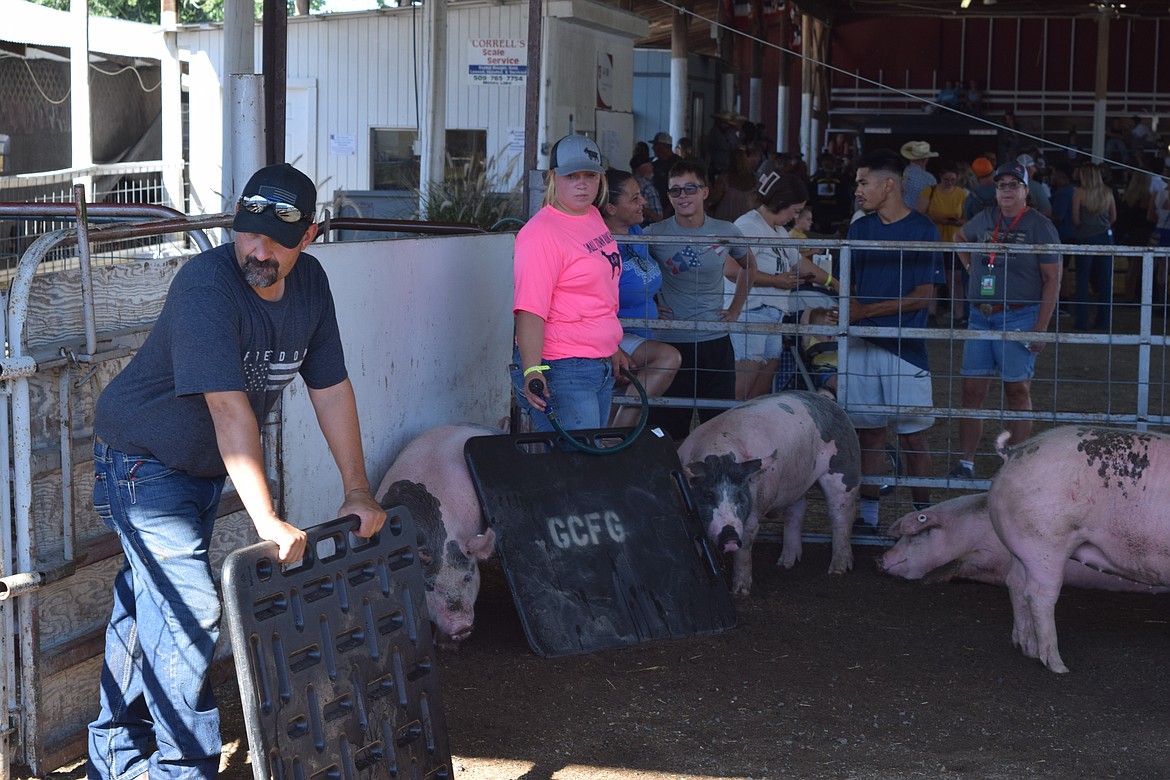 Fair participants keep pigs cool with a hose while simultaneously using plastic pallets to keep swine from fighting for attention. Temperatures were quite hight Tuesday with a high of at least 103 in Moses Lake, where the fairgrounds are located. Barns had hoses, misters and fans running in an effort to help attendees and animals stay cool in the extreme temperatures.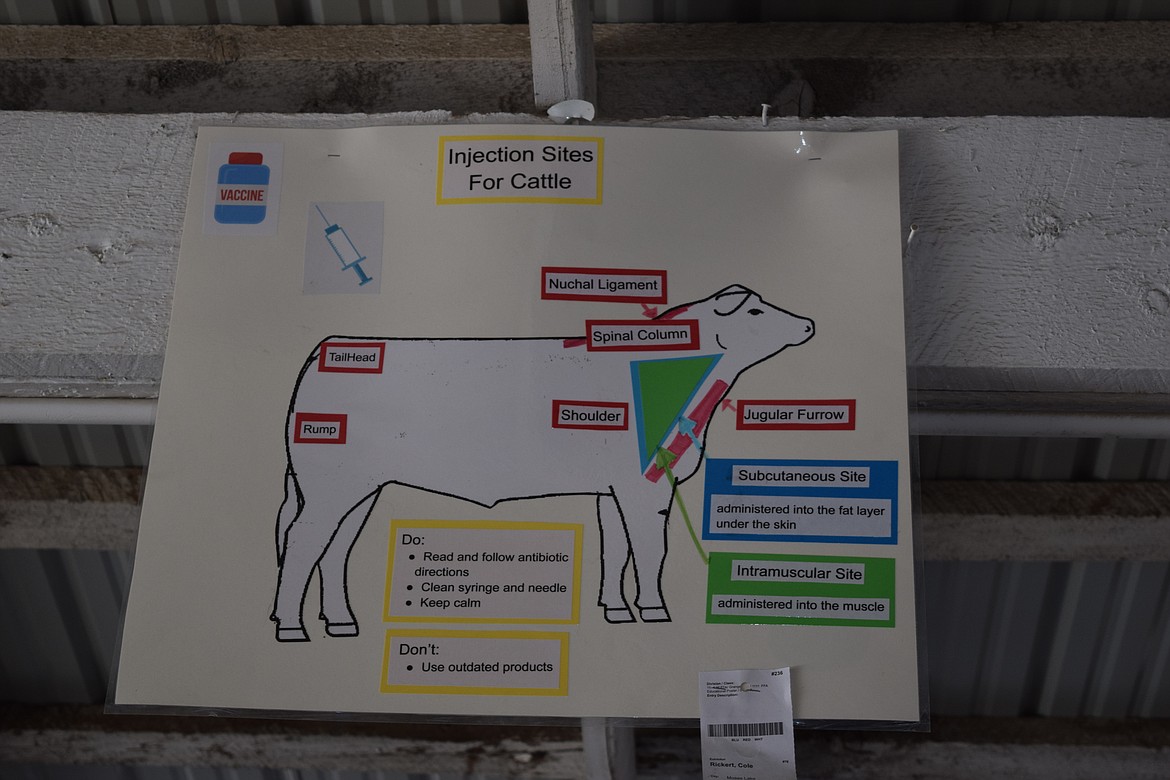 Exhibitor Cole Rickert displayed this diagram above his stall showing the appropriate locations for injecting cattle with antibiotics. A large part of Future Farmers of America, 4-H and Grange youth programs revolve around educating young people in best practices in agriculture.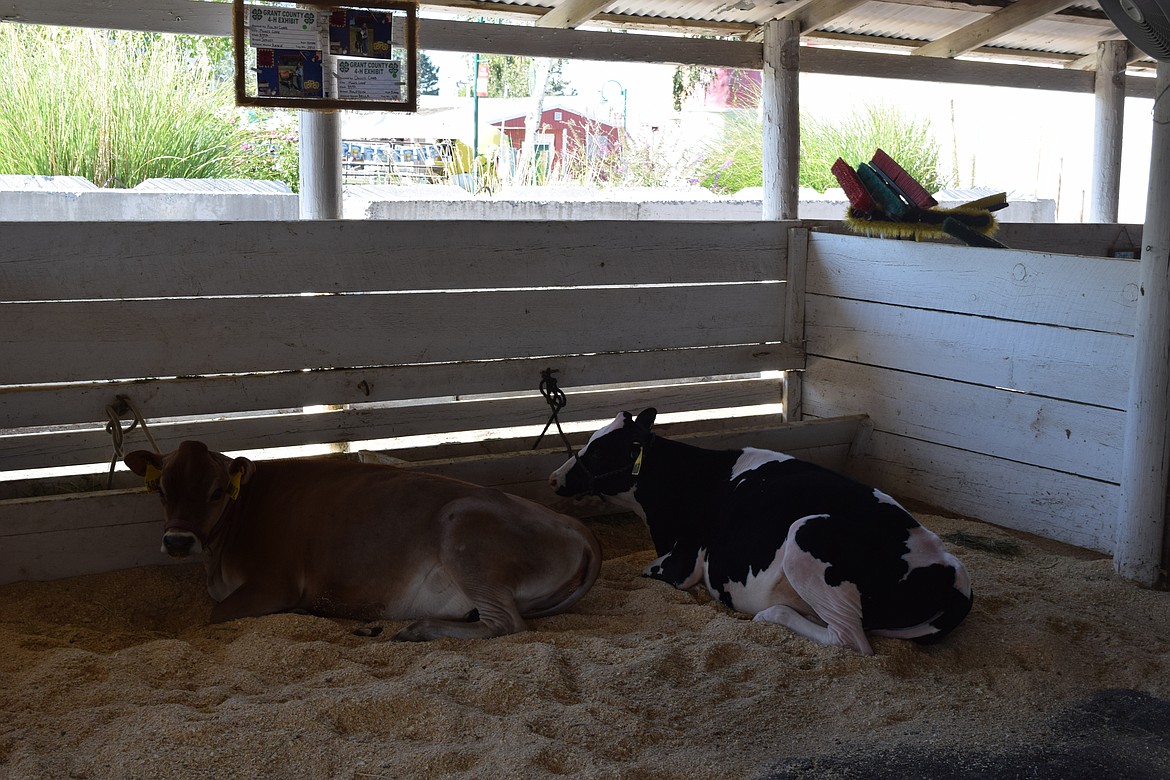 Bovines of a feather, Kolby and Annie, rest as the heat at the Grant County Fairgrounds began to churn its way in Tuesday morning. Temperatures were in the triple digits for much of the day.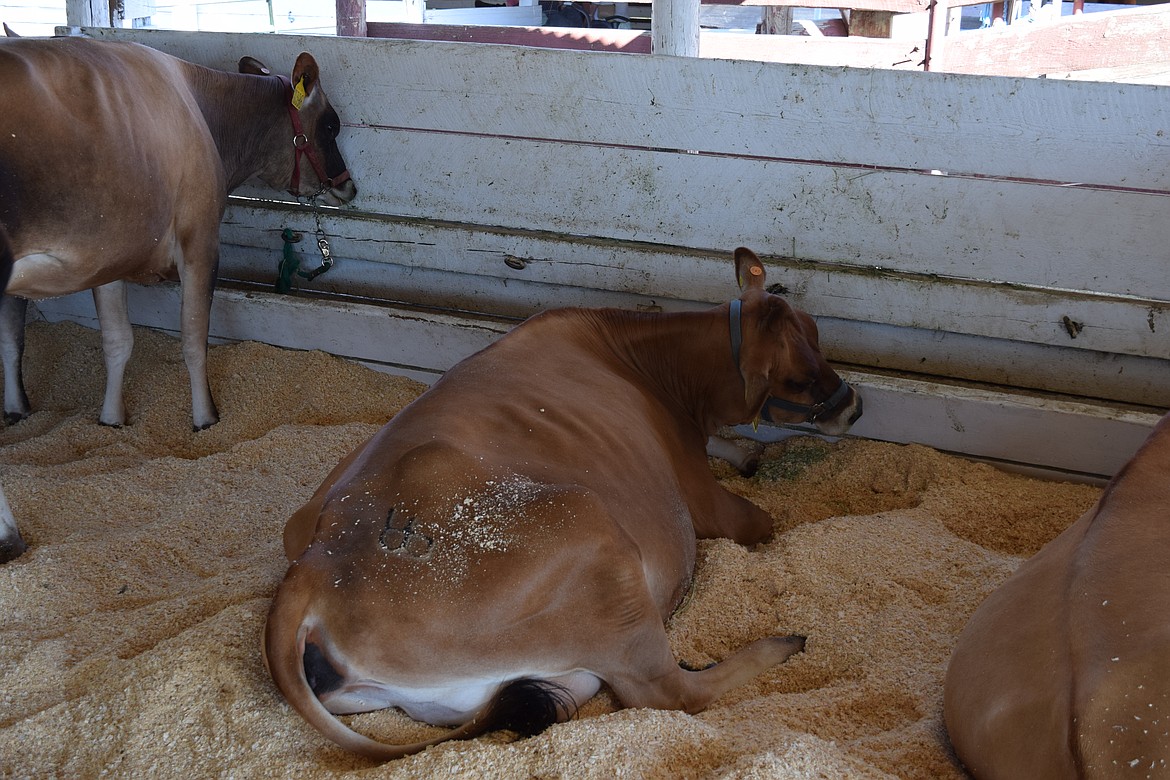 Diesyl Koehn of Royal Slope brought this Jersey cow named Izzy to the fair for 4-H. The 23-month-old beef entry was bred by Fekkes Feedlot.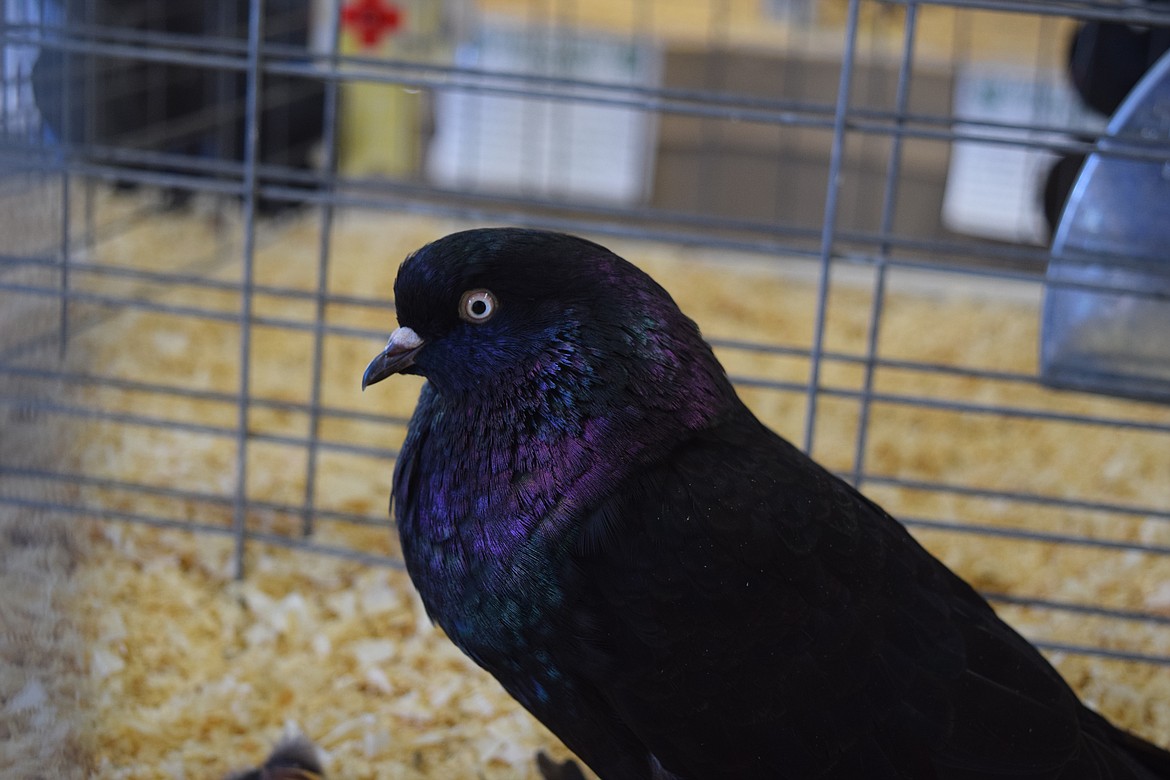 A pigeon raised by John McGonicgal of Ephrata's JB's Lofts. McGonigal raises multiple breeds of pigeon, including squab. He is a member of a small club dedicated to the hobby of raising pigeons.
Previous
Next
by
R. HANS MILLER
Managing Editor
|
August 16, 2023 1:30 AM
MOSES LAKE – A large part of the fair in any rural area is friendly competition among area youth agricultural organizations such as 4-H, Future Farmers of America and The Grange.
The Grant County Fair is no different with hundreds of animals brought to the fairgrounds each year to compete for ribbons and to ensure the next generation of agriculture professionals learn their trades or, if they don't intend it as a career, have fun with animals while learning valuable life lessons.
The gallery below represents a few of the breeds brought to the fair, though not intended as a comprehensive coverage of the entries in the 2023 competitions.
Editor's note: If your child or a child you know did well during this year's fair showings, please send a photo to editor@columbiabasinherald.com for consideration for publication. Please make sure to include the child's name, club participation (e.g., Quincy 4-H), the name of the animal pictured with the child and any other information you feel is relevant.
Recent Headlines
---