Special Occasions
Looking for the latest in special occasions? Here you'll find anniversary news and local marriage records.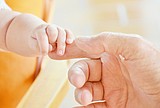 Updated 1 week, 2 days ago
Othello Community Hospital shared the following birth announcements with the Columbia Basin herald for late June and early July...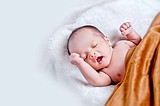 Updated 4 months, 1 week ago
Samaritan Hospital March 11 Brenda Botello and Eduardo Garcia-Gonzalez, Moses Lake, daughter Petra Guadalupe Garcia-Gonzalez, 7 pounds 5 ounces. Kar...
---