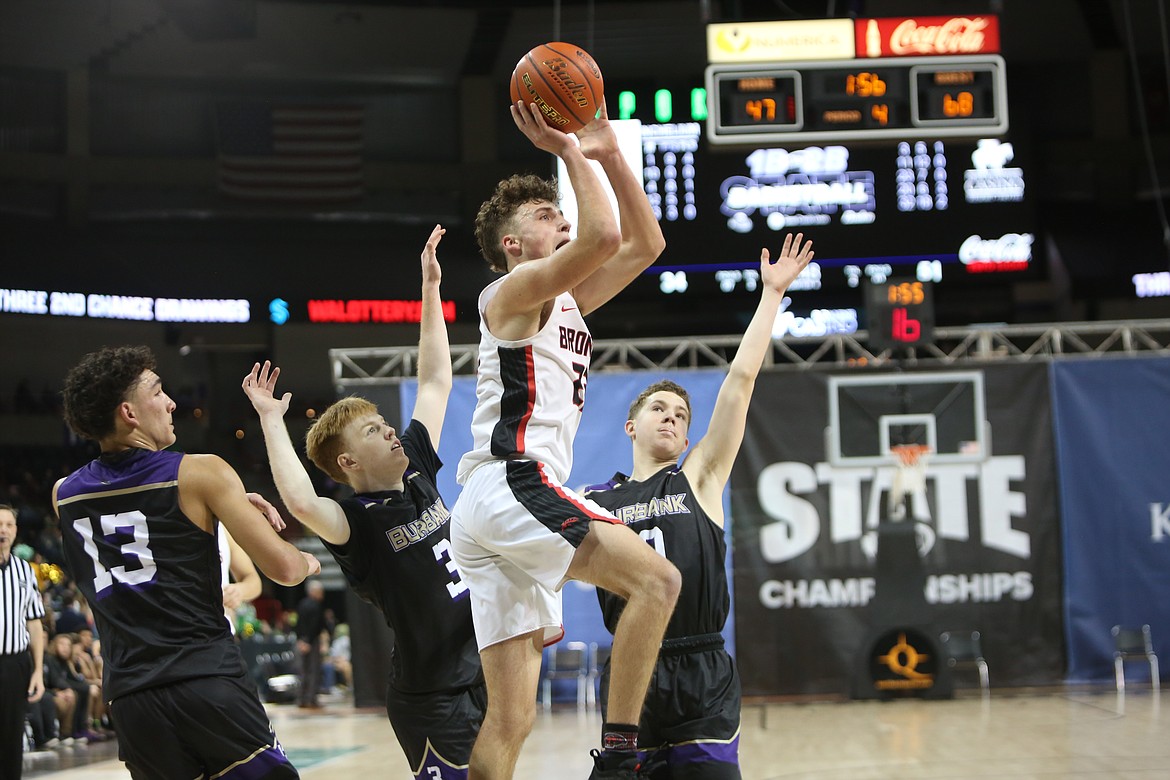 With three defenders on him, Lind-Ritzville/Sprague senior Chase Galbreath attempts a jump shot late in the fourth quarter against Columbia (Burbank) in the 2B boys third/fifth-place match.
March 6, 2023
Stories this photo appears in: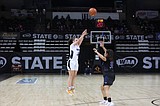 March 6, 2023 3:59 p.m.
SPOKANE — The Warden Cougar girls and Lind-Ritzville/Sprague Bronco boys both left the Spokane Arena with hardware in last week's 1B and 2B state basketball tournaments. Check out these photos from the state tournaments, including the Moses Lake Christian Academy/Covenant Christian School boys and girls squads that both qualified for state.
---