Scenes from the state basketball tournament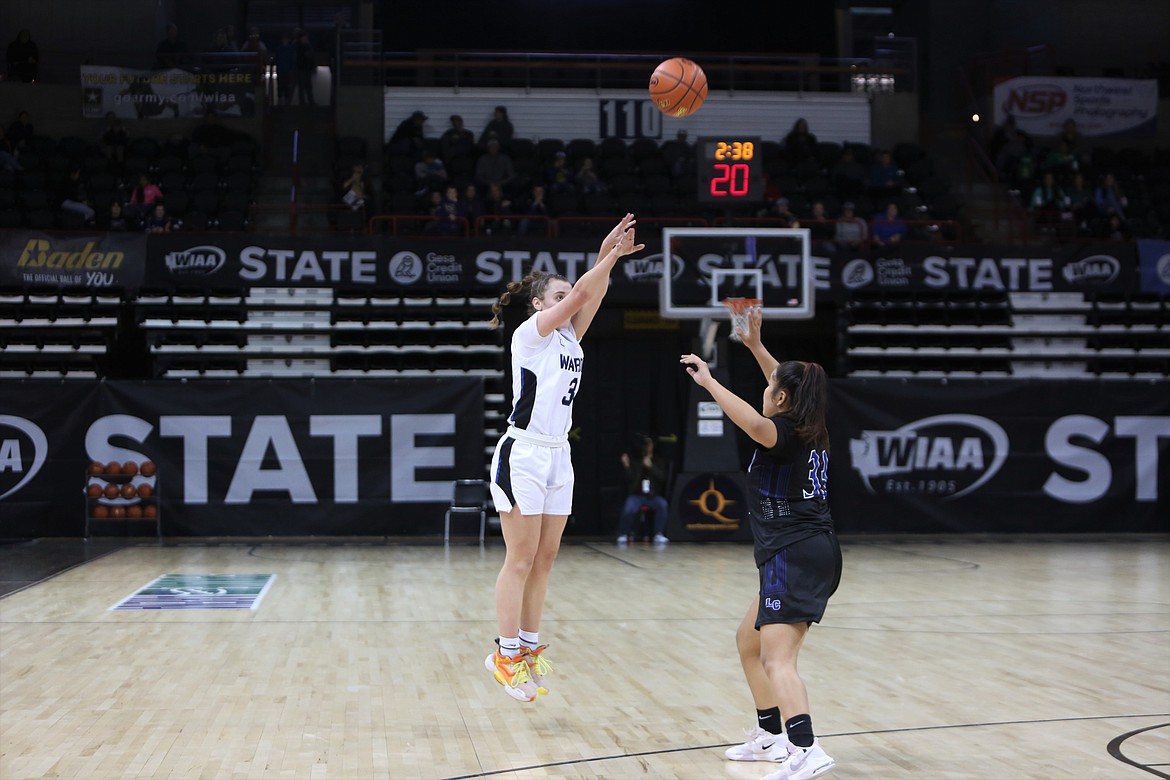 Warden senior Quinn Erdmann, in white, shoots a three-pointer in the second half against La Conner in the 2B state quarterfinals in the Spokane Arena on Thursday.
Ian Bivona/Columbia Basin Herald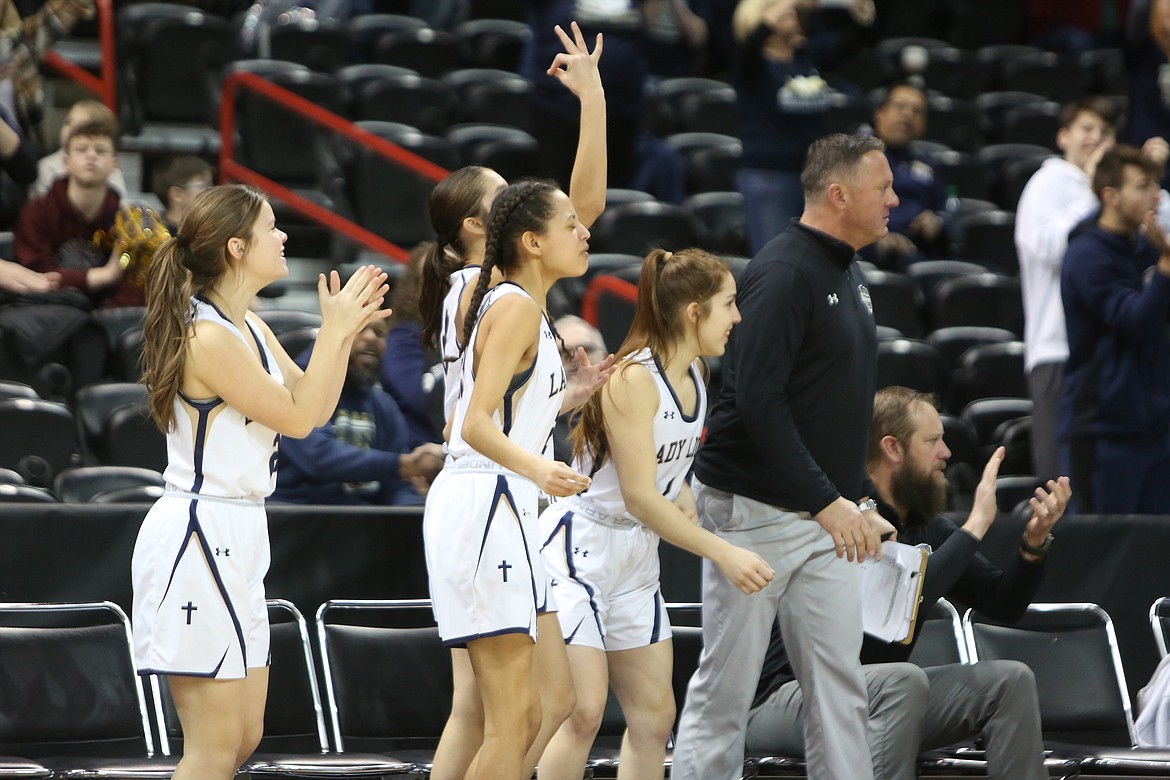 Players on the bench during the MLCA/CCS girls game against Odessa celebrate after a three-pointer.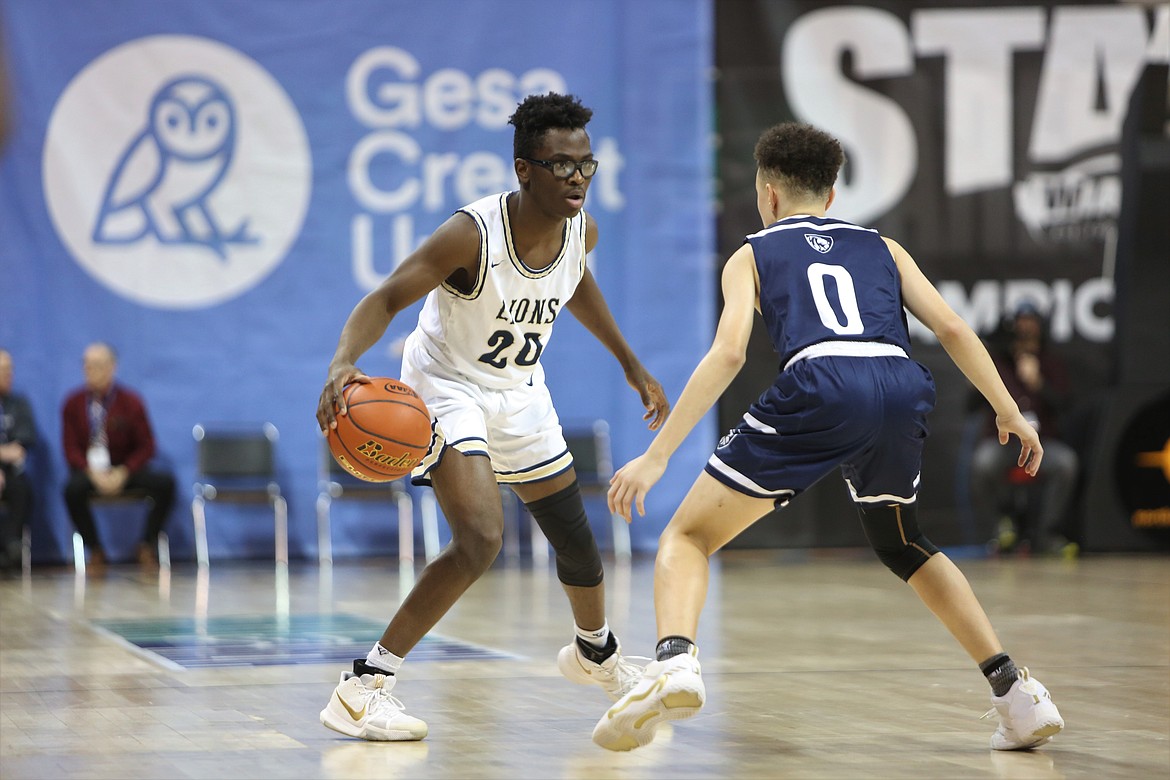 MLCA/CCS senior Jeff Boorman looks for a way to get past a Sound Christian defender in the Lions' 58-54 win in the 1B boys Round of 12 on Wednesday.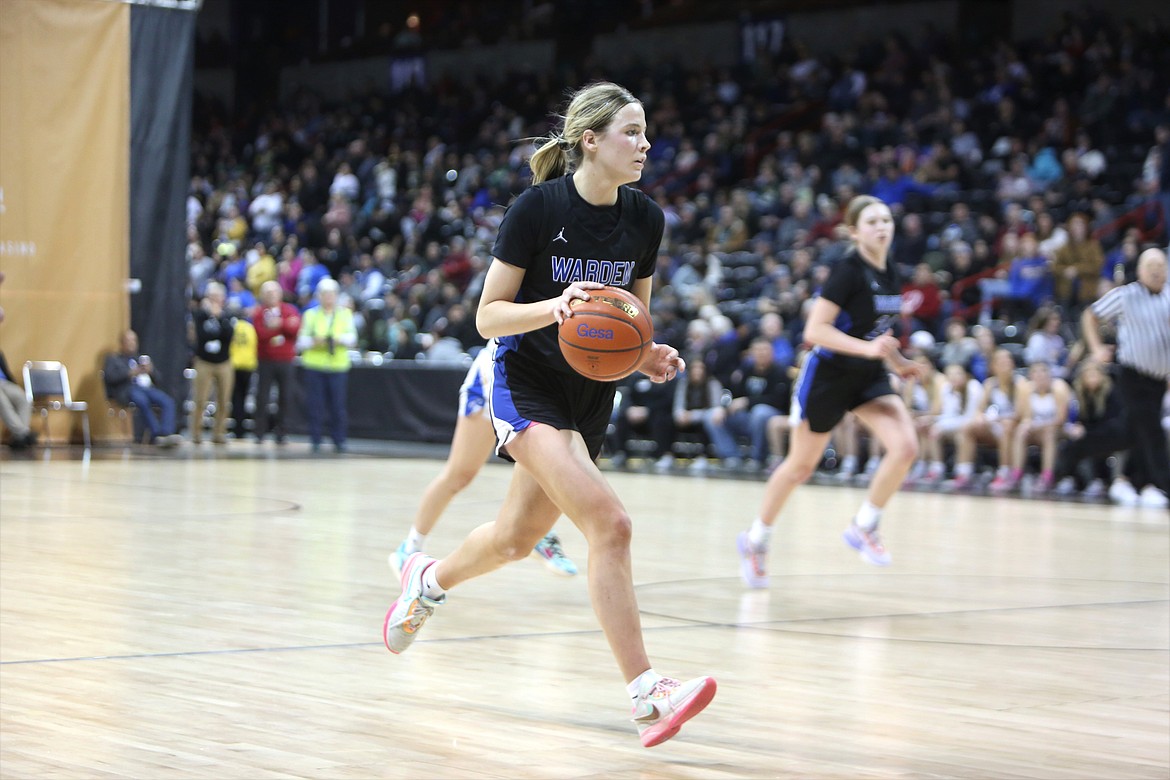 Warden junior Lauryn Madsen brings the ball up the floor against Colfax in the 2B girls state semifinals on Friday.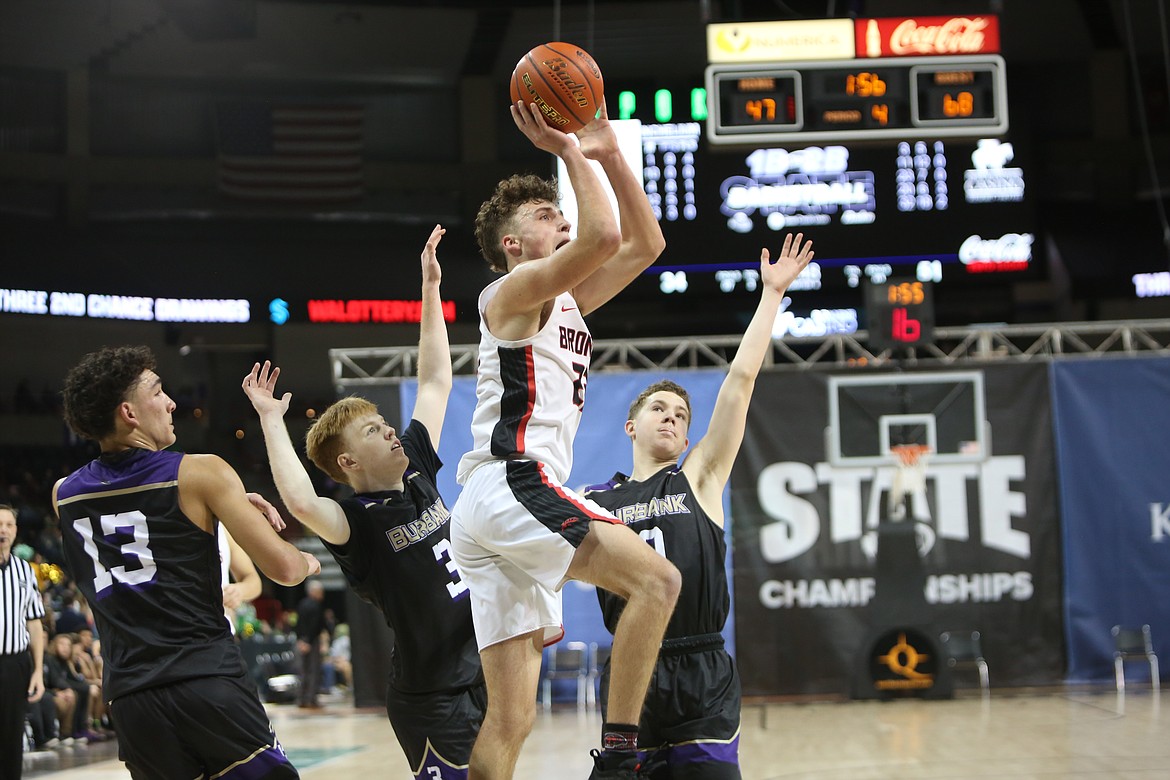 With three defenders on him, Lind-Ritzville/Sprague senior Chase Galbreath attempts a jump shot late in the fourth quarter against Columbia (Burbank) in the 2B boys third/fifth-place match.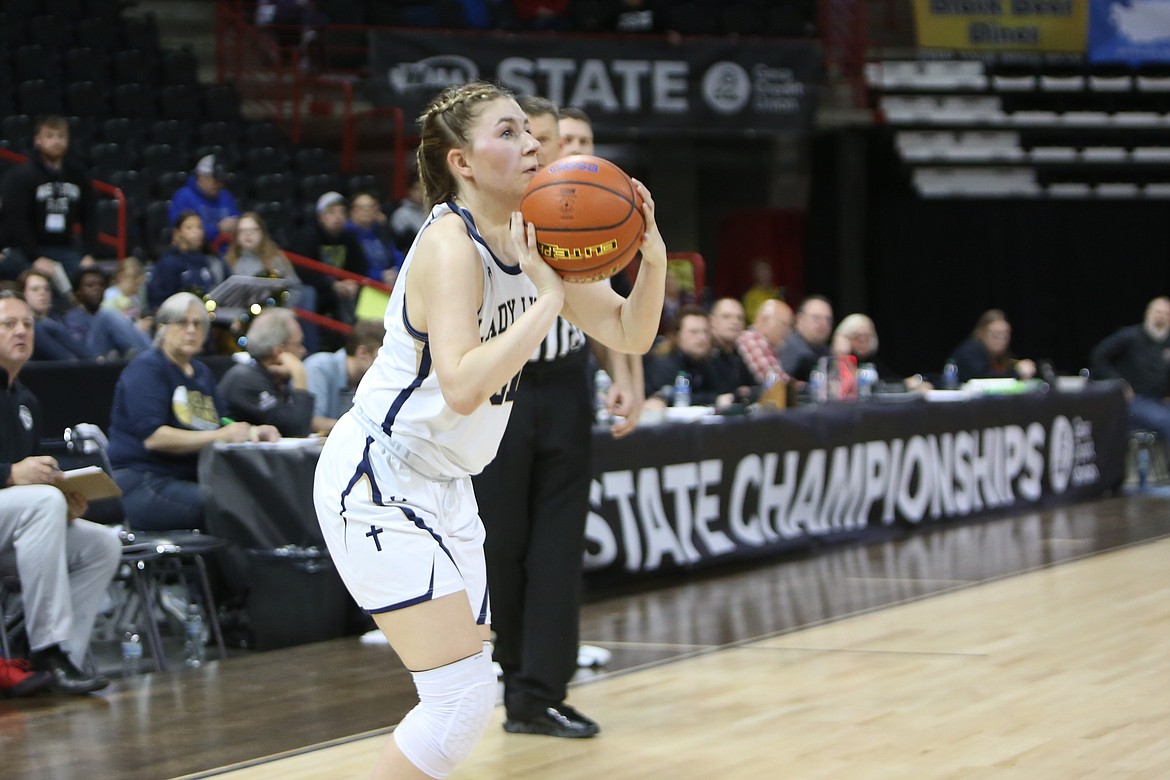 MLCA/CCS senior Makiya Kast shoots a three-pointer against Odessa in the Round of 12 of the 1B girls state tournament. Kast hit five three-pointers in the game and led all scorers with 22 points.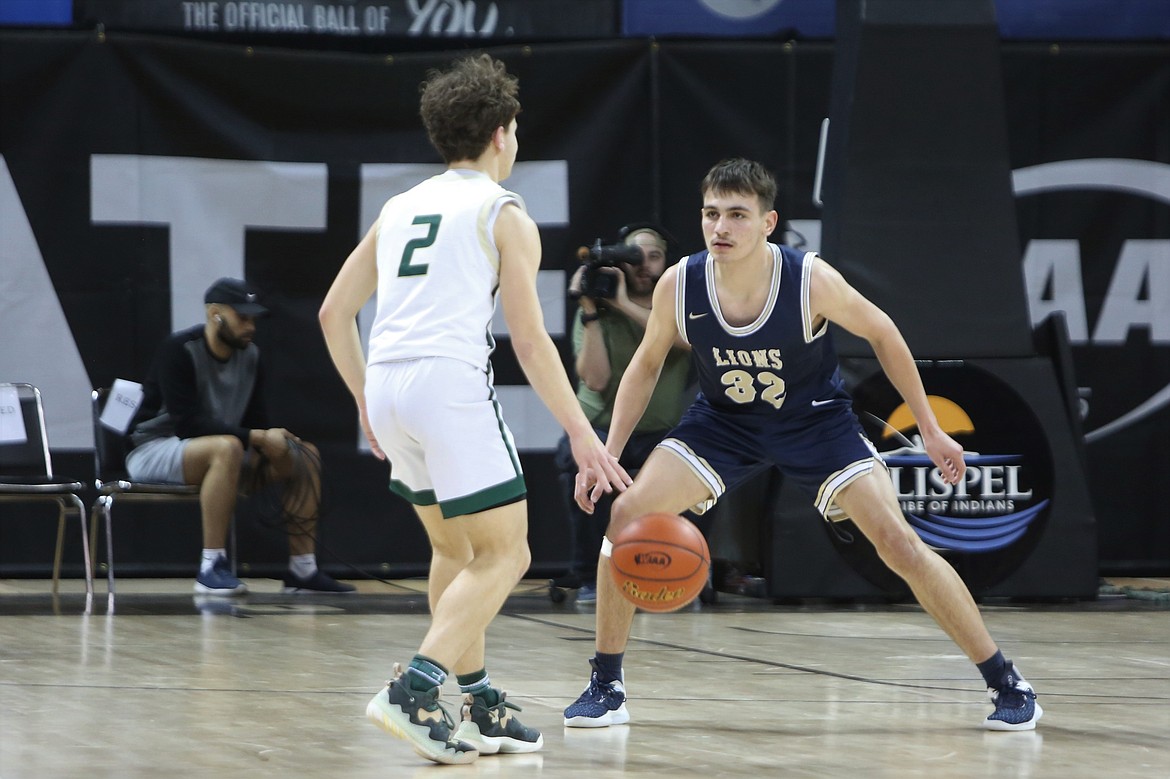 MLCA/CCS freshman Dennis Gulenko defends a DeSales player in the 1B boys state quarterfinals on Thursday.
Previous
Next
SPOKANE — The Warden Cougar girls and Lind-Ritzville/Sprague Bronco boys both left the Spokane Arena with hardware in last week's 1B and 2B state basketball tournaments. Check out these photos from the state tournaments, including the Moses Lake Christian Academy/Covenant Christian School boys and girls squads that both qualified for state.
Recent Headlines
---