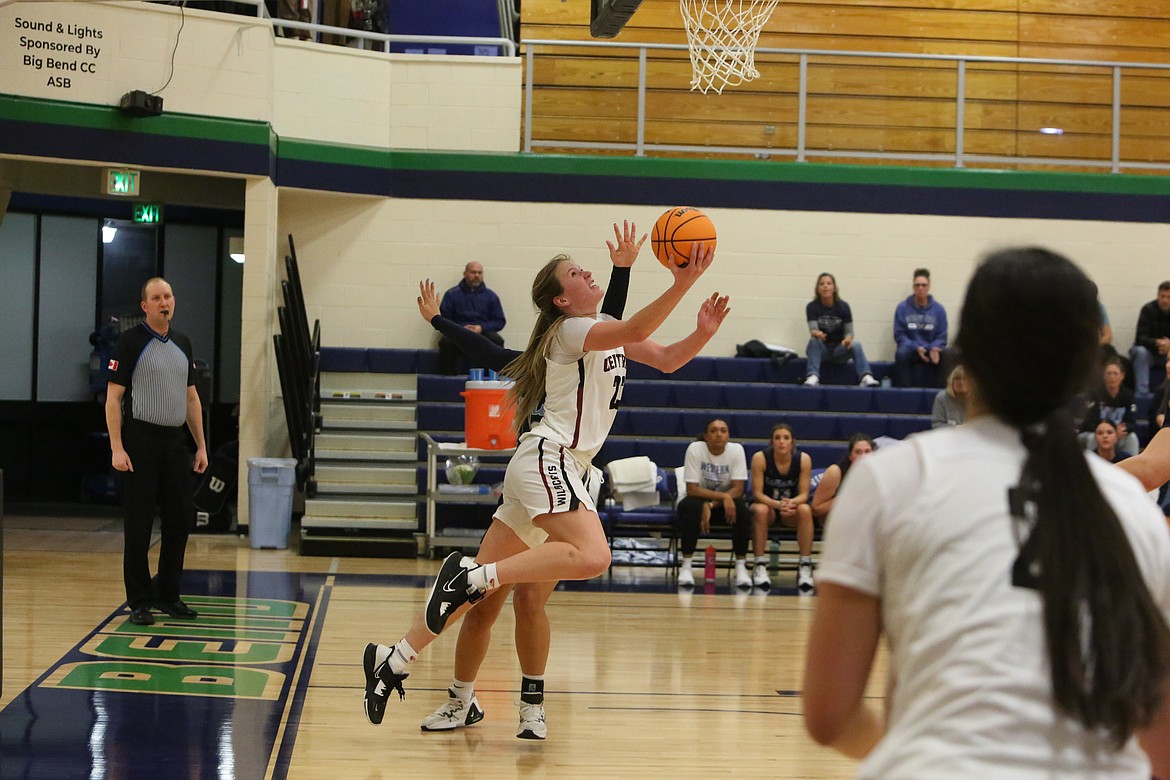 Central Washington center Samantha Bowman goes up for a reverse layup during the Wildcat's 82-70 loss to Western Washington on Thursday.
January 7, 2023
Stories this photo appears in: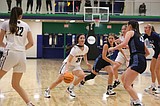 January 7, 2023 1:50 p.m.
MOSES LAKE — Despite a 36-point outing by redshirt senior center Samantha Bowman, the Central Washington Wildcats were unable to keep up with an experienced Western Washington Vikings frontcourt on Thursday night, falling 82-70 to the Vikings in Moses Lake. "We were getting the ball inside to Sam, a massive strength to us," CWU Head Coach Randi Richardson-Thornley said. "We weren't forcing things, and also we were able to defend them inside in the first quarter, and force them into tough shots and rebound out of it." After the Wildcats held up against the WWU frontcourt in the first quarter, the Vikings began using their experience in transition to get back in the game, later taking the lead after being down 20-11 at the end of the first quarter. The two squads found themselves tied five times in the second quarter before the Vikings took a 33-32 lead into the halftime locker room. "After (the first quarter) they started getting out in transition, and I think the pace of the game and the physicality just wore on our young group after a while," Richardson-Thornley said.
---