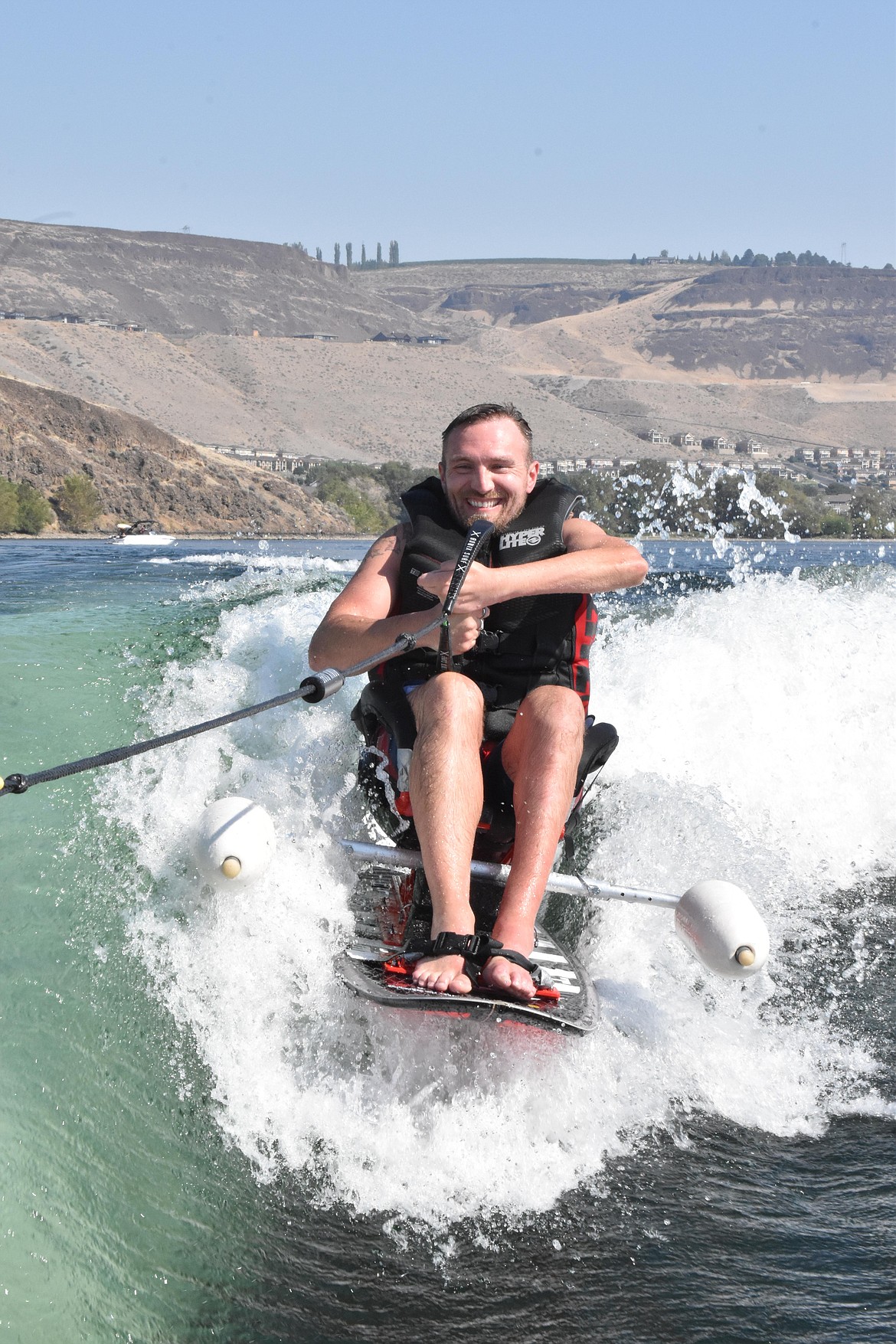 Patrick Edlin smiles as he wakesurfs on a sit-down board on the Columbia River Saturday.
September 14, 2022
Stories this photo appears in: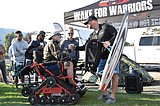 September 16, 2022 1:35 a.m.
CRESCENT BAR — Wake For Warriors held its fourth annual event at Crescent Bar over the weekend. The event brings military members and their families together through water recreation. "There's nothing more satisfying than seeing another brother at peace," said Matthew Hannon as he watched fellow Wake for Warriors participant Patrick Edlin wakesurf on Saturday. Hannon is a 43-year-old Marine Corps veteran living in Port Orchard who just got involved with Wake For Warriors this year. He said he heard about the event from his recreational therapist. He was confused at first at what they meant when they asked him if he wanted to wakesurf because he is wheelchair-bound, he said. Regardless, Hannon was willing to see what it was all about.
---