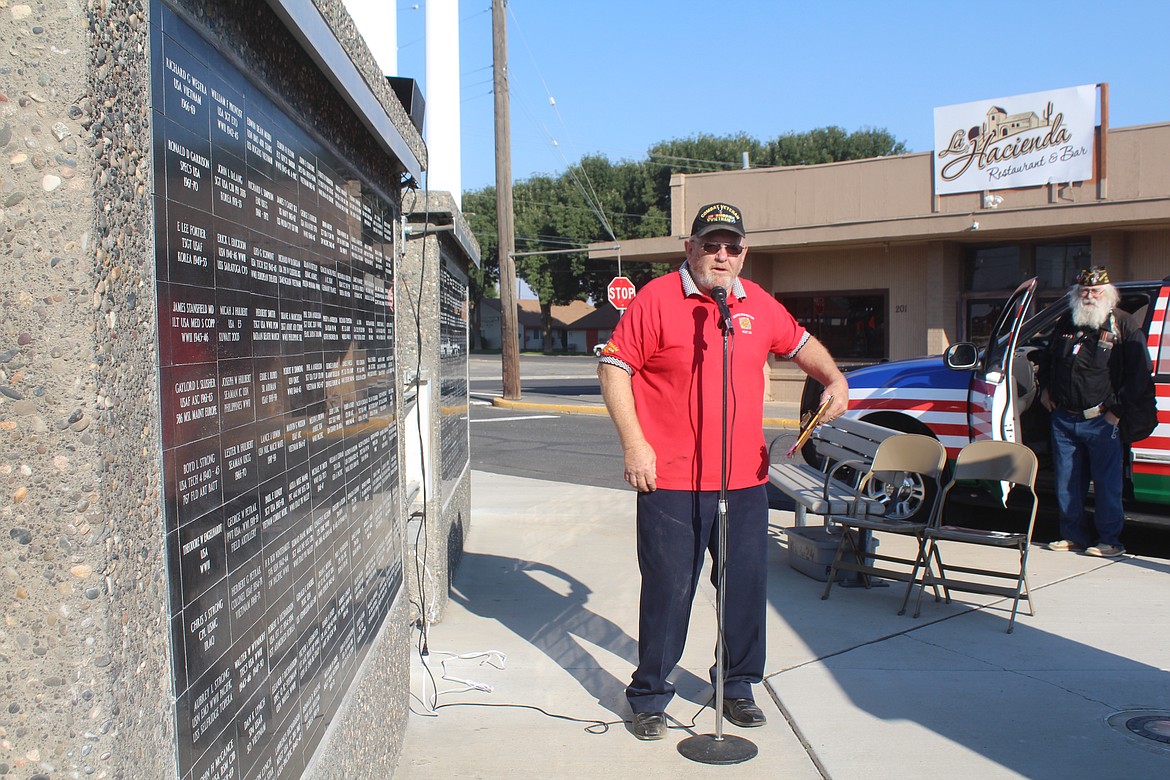 Phil Anderson (foreground) talks about the Veterans Recognition Wall. Mark Owens, who with his dad R. Judge Owens came up with the idea, is in the background.
September 13, 2022
Stories this photo appears in: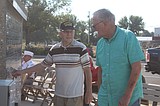 September 15, 2022 1:05 a.m.
QUINCY — Mark Owens said his dad R. Judge Owens wanted the memorial to Quincy-area veterans to be something that could grow. And both Owens and his dad wanted a way to recognize all veterans. "Everybody deserves recognition, no matter when they served," Owens said. Over time, people and events slipped out of living memory, he said, and as a result his dad didn't like memorials for one era, or one war. That was part of the thinking behind their idea for the wall in Quincy, located in Memorial Park right next to State Route 28. The recognition wall has room for more names on its current walls, and room to grow when necessary. New names were added to the wall in a ceremony Saturday morning.
---