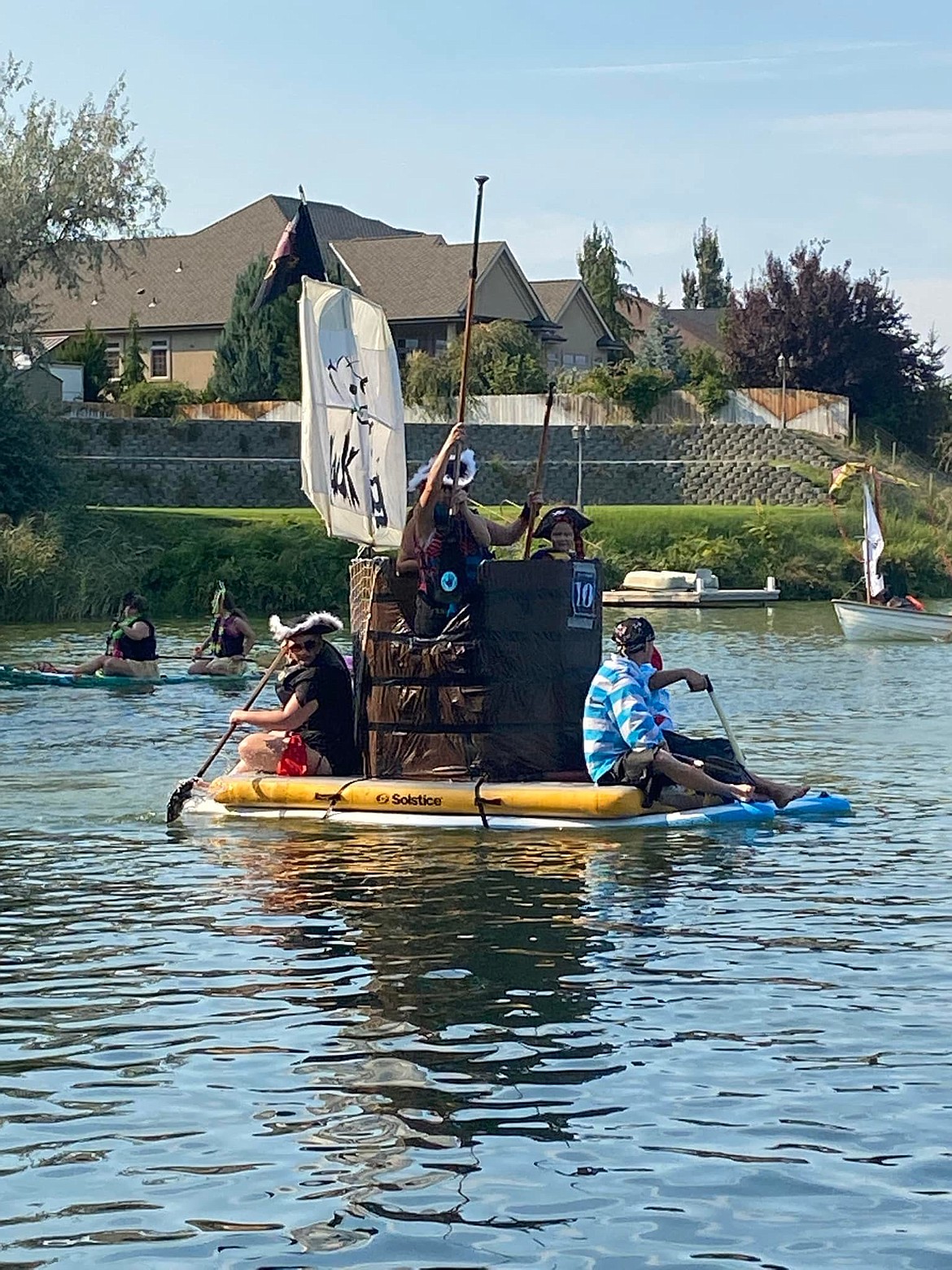 The homemade vessels are put together by mending together kayaks, canoes, paddle boards and more. Vessels are awarded prizes fitting into six different categories.
September 1, 2022
Stories this photo appears in: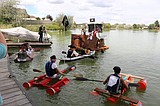 September 1, 2022 3:30 p.m.
MOSES LAKE – Boaters dressed in pirate garb will take to the waters of Moses Lake this Sunday, dressed in theme for the 6th Annual Pirates of Camas Cove Regatta. The regatta, hosted by Camas Cove Cellars, sees human-powered vessels decorated in pirate-themed decor for a fun day of races, music and more. "We have a race, and people bring water cannons and so they shoot each other and race for different prizes," Camas Cove Co-owner Nancy Parr said. "So, we have prizes for the events. And we have a lot of people come in boats, and they line the course. Last year we got almost 30 boaters out there and they all brought water cannons and they were shooting each other. It was really (fun)...
---