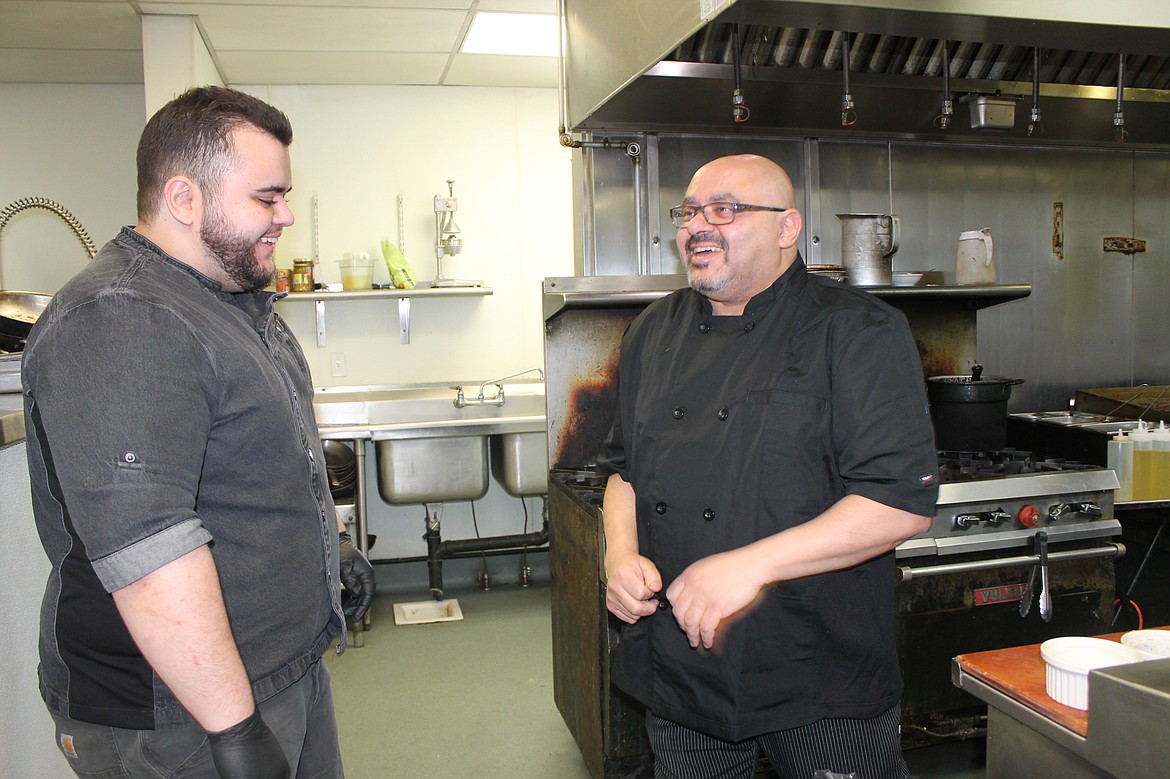 Pillar Rock Grill head chef Sameh Farag (right) talks with staff member Isaiah Farag at the restaurant Wednesday. Chefs don't simply cook food, they also manage and run the kitchen to ensure prompt, high-quality service.
May 16, 2022
Stories this photo appears in: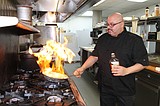 May 16, 2022 1 a.m.
Local chef says experimentation, creativity among attractions of cooking careers.
MOSES LAKE — Sameh Farag said when making a dish, fresh is best. Farag is the head chef at the Pillar Rock Grill, the restaurant at the Moses Lake Golf Club located at 1373 Road F.2 NW in Moses Lake. The Pillar Rock serves an extensive menu, from eggs benedict florentine for breakfast to Cuban panini sandwiches for lunch or steaks and thai shrimp pasta for dinner. Farag's favorite style of cooking, however, comes from Italy. "I love making fresh pasta, garden-fresh sauces and seafood. The reason I love it so much is infusing the quality of freshness into every dish and the idea of family-style dining," he said via email...
---