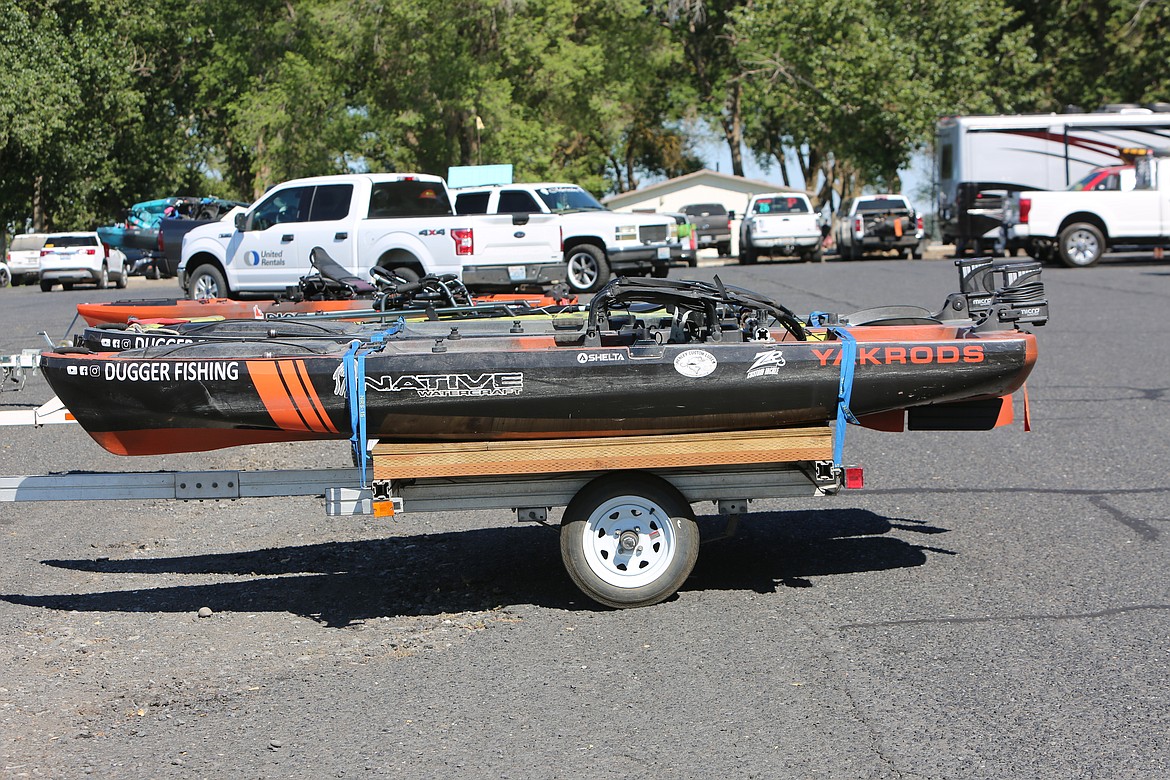 With kayaks in tow, anglers met at Blue Heron Park for the awards ceremony. Idaho fisherman Kyle Zemke won the event.
July 31, 2022
Stories this photo appears in: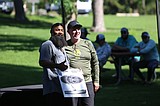 July 31, 2022 2:59 p.m.
OTHELLO – Spread across the Potholes Reservoir on Saturday were more than 60 anglers using kayaks in the No Limit Big Bass Power Hour. "It's great," said Marvin Forte, the event organizer. "This is the first time we've done this format, and all of them we've done so far … it's been a hit everywhere." The event is the fourth of the No Limit Big Bass Power Hour events - with previous stops in California, Michigan and the Carolinas - and brought in anglers from across the Pacific Northwest and down to California, with the winner being from Idaho...
---