No Limit tourney sees more than 60, despite heat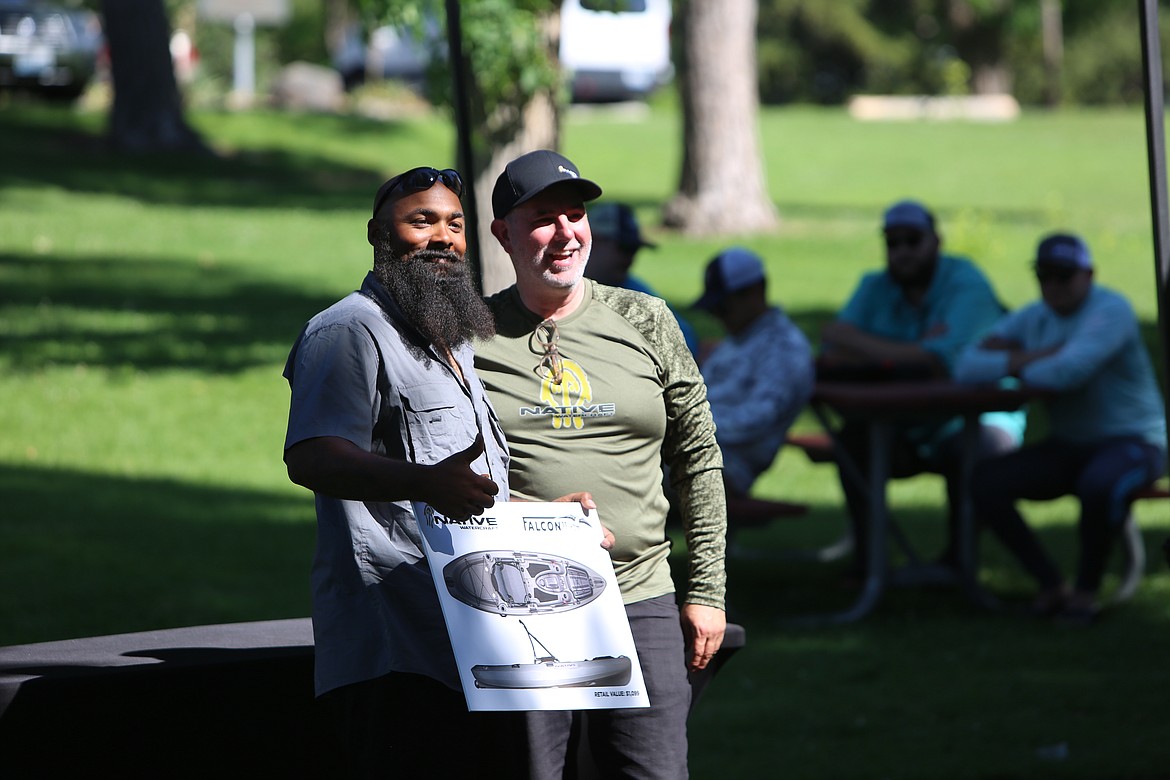 The No Limit Big Bass Power Hour was hosted on the Potholes Reservoir on Saturday, bringing in anglers from around the state and beyond. The fishermen and women used kayaks and other small watercraft to catch and release fish with the goal of reeling in the best total length of all fish caught.
IAN BIVONA/COLUMBIA BASIN HERALD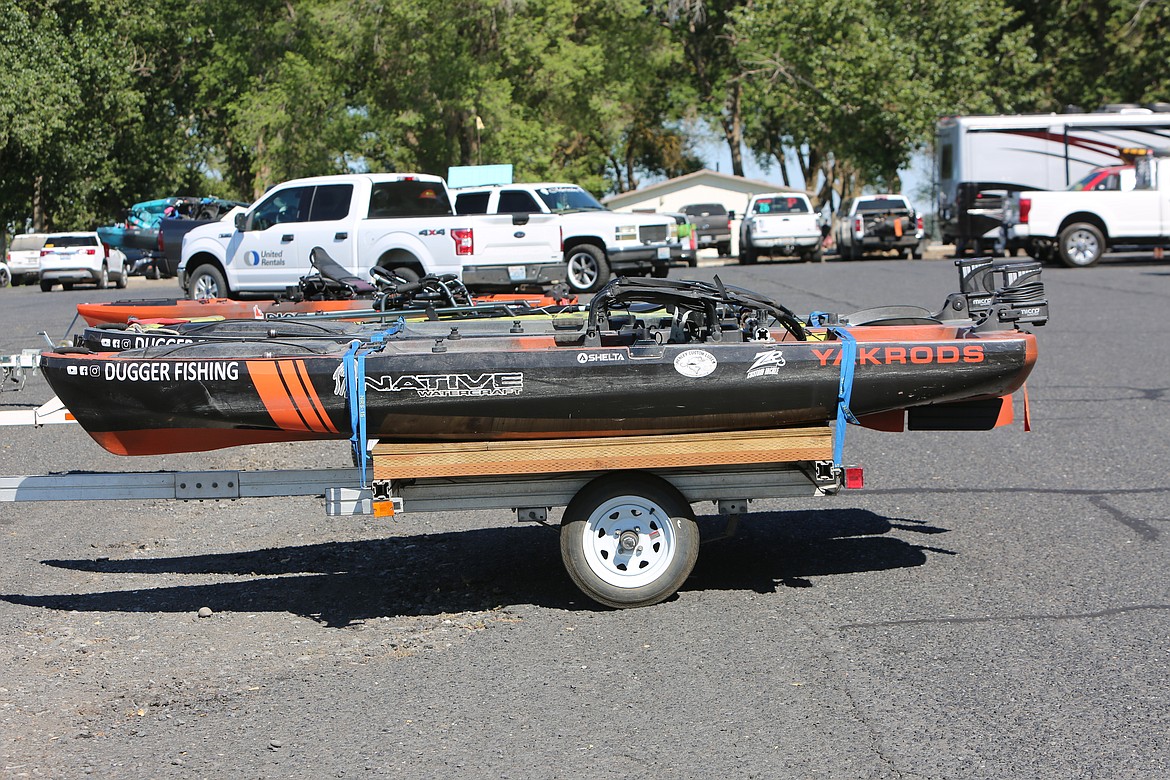 With kayaks in tow, anglers met at Blue Heron Park for the awards ceremony. Idaho fisherman Kyle Zemke won the event.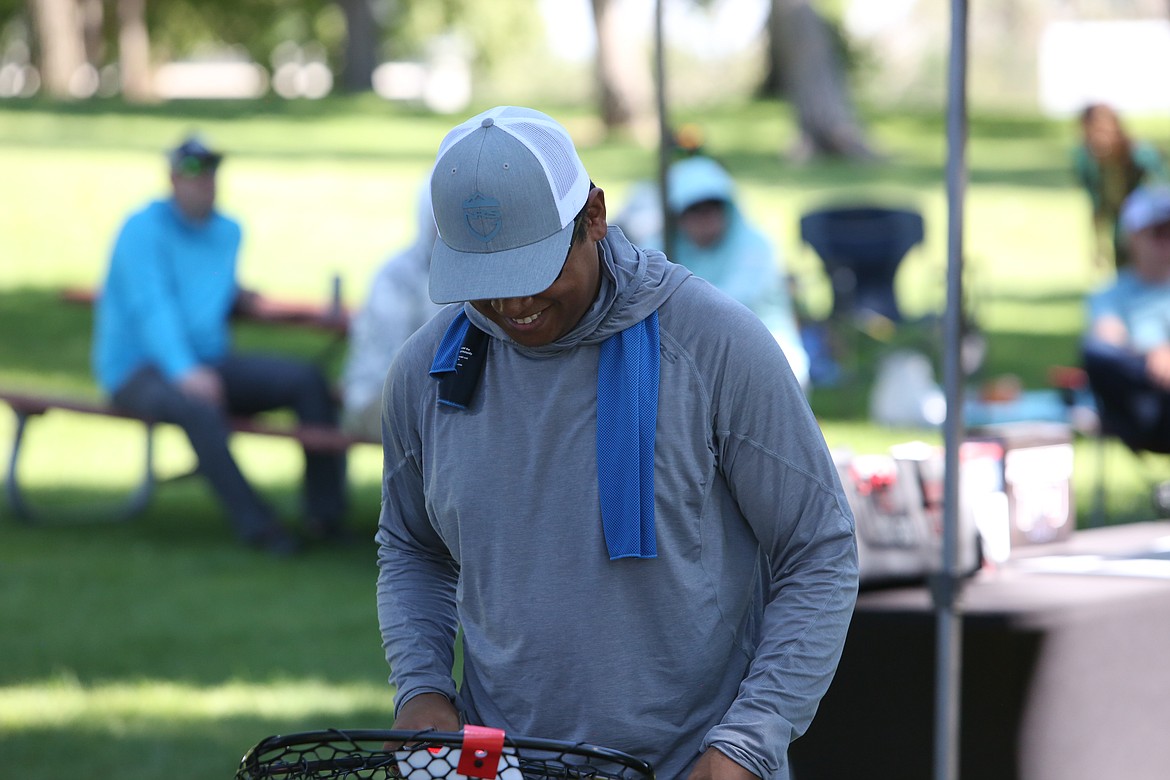 Following a day of fishing, raffles were given away to participants including nets, batteries and a new kayak. .
Previous
Next
by
IAN BIVONA
Sports Reporter
|
July 31, 2022 2:59 PM
OTHELLO — Spread across the Potholes Reservoir on Saturday were more than 60 anglers using kayaks in the No Limit Big Bass Power Hour.
"It's great," said Marvin Forte, the event organizer. "This is the first time we've done this format, and all of them we've done so far … it's been a hit everywhere."
The event is the fourth of the No Limit Big Bass Power Hour events - with previous stops in
California, Michigan and the Carolinas - and brought in anglers from across the Pacific Northwest and down to California, with the winner being from Idaho.
Forte said that the power hour style of event helps bring out less experienced anglers.
"The difference that it's made is people maybe are a little intimidated by tournament fishing," Forte said, "They say 'Oh, well I may catch the biggest fish in one of the hours. I can do that!' But they might not have the confidence to say that I can go out there and compete head-to-head with these guys and gals who do this all the time."
Anglers launched onto Potholes at 5 a.m. on Saturday, spread across the different launch spots at the reservoir. Each hour anglers would upload a photo of their biggest catch of the hour, therefore entering into the power hour competition.
Along with the power hour was a total catch competition, which Southern Idaho native Kyle Zemke won. His total catch length was 261.25", and he credited an early hot streak at the beginning of the day toward his success.
"First cast was an 18.75", which ended up being the big bass of the hour," Zemke said. "It was just non-stop fishing from there on out. I never had to change lures or anything, I used the same rod, same lure all day long."
The event had more than 70 people register but had some who chose to drop out. Forte said this was due to the heat wave in effect over the weekend, with temperatures hotter than 100 degrees during the day.
"We had a number of people that signed up and then at the last minute said 'I can't,'" Forte said. "'It's too hot, I can't have that.' So we lost a handful of people because of that."
The morning began with good fishing Forte said, but turned into a struggle as the day continued.
"The first couple hours people were catching fish and doing pretty well," Forte said. "Our winner, Kyle, right out of the bat he caught that 18.75", which was one of the big fish winners. By hour four or five, it was getting hot and the fish were getting lethargic."
Following the final hour, anglers met at Blue Heron Park for an award ceremony that included raffles. One of the raffles was a new kayak, which Seattle native Robert Danielson took home.
"It's a good kayak," Danielson said. "I'm excited, I'm pumped."
The next No Limit Big Bass Power Hour will take place in Pennsylvania on October 8.
Ian Bivona may be reached at ibivona@columbiabasinherald.com.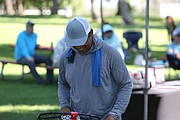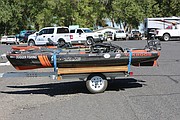 Recent Headlines
---