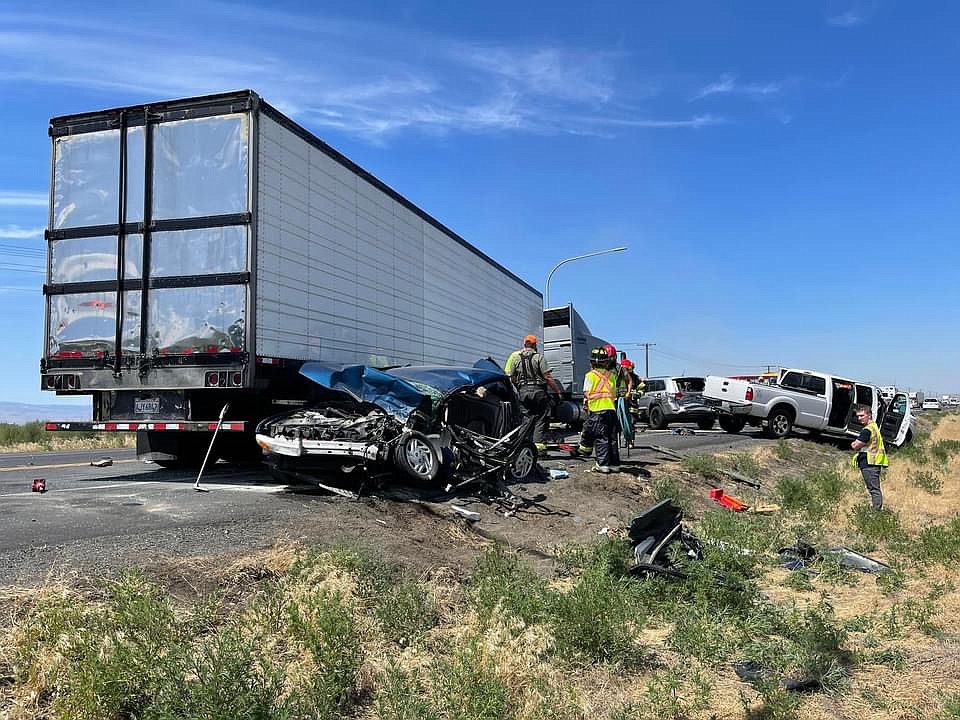 A six-vehicle accident on S.R. 281 Wednesday afternoon was caused when a semitractor-trailer failed to slow down for construction, plowing into five vehicles before coming to a stop and forcing WSP investigators to close the road for three hours.
July 28, 2022
Stories this photo appears in: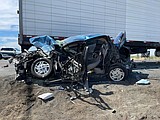 July 28, 2022 4:35 p.m.
QUINCY — Nine people received minor injuries in a six-car pile-up south of Quincy on Wednesday when a semi-tractor trailer failed to stop for construction work near the intersection of S.R. 281 and Road 2 NW, plowing into five other cars before stopping, according to a report from the Washington State Patrol...
---