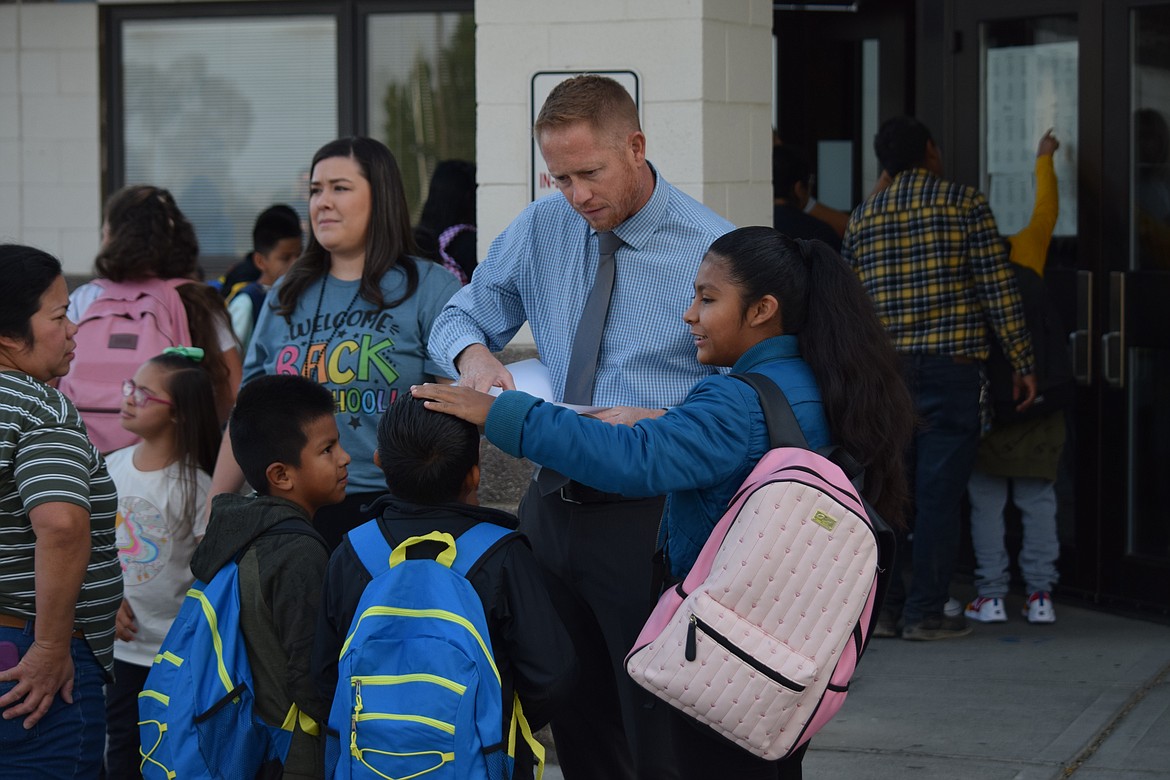 Warden Elementary School Principal Curtis Weber helps students figure out where their classrooms are on the first day of school in the Warden School District on Wednesday.
August 31, 2022
Stories this photo appears in: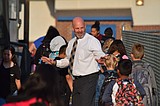 August 31, 2022 3:07 p.m.
WARDEN — As he stands aside arriving school buses, Warden School Superintendent Scott West is clearly excited. "This is what it's all about," he said, high-fiving elementary, junior high and high school students as they stepped off the buses. "It's a beautiful day for it too - and exciting." Wednesday was the first day of school for most of Warden's 870 expected students — kindergartners won't start until next week — and West is happy to have them back. Especially given that it's the first time since fall 2019 that no pandemic restrictions of any kind are in place, West said. He and his staff are hoping for a normal school year, and one in which parents can be more involved.
---