Excitement and Enthusiasm as Warden students hit the books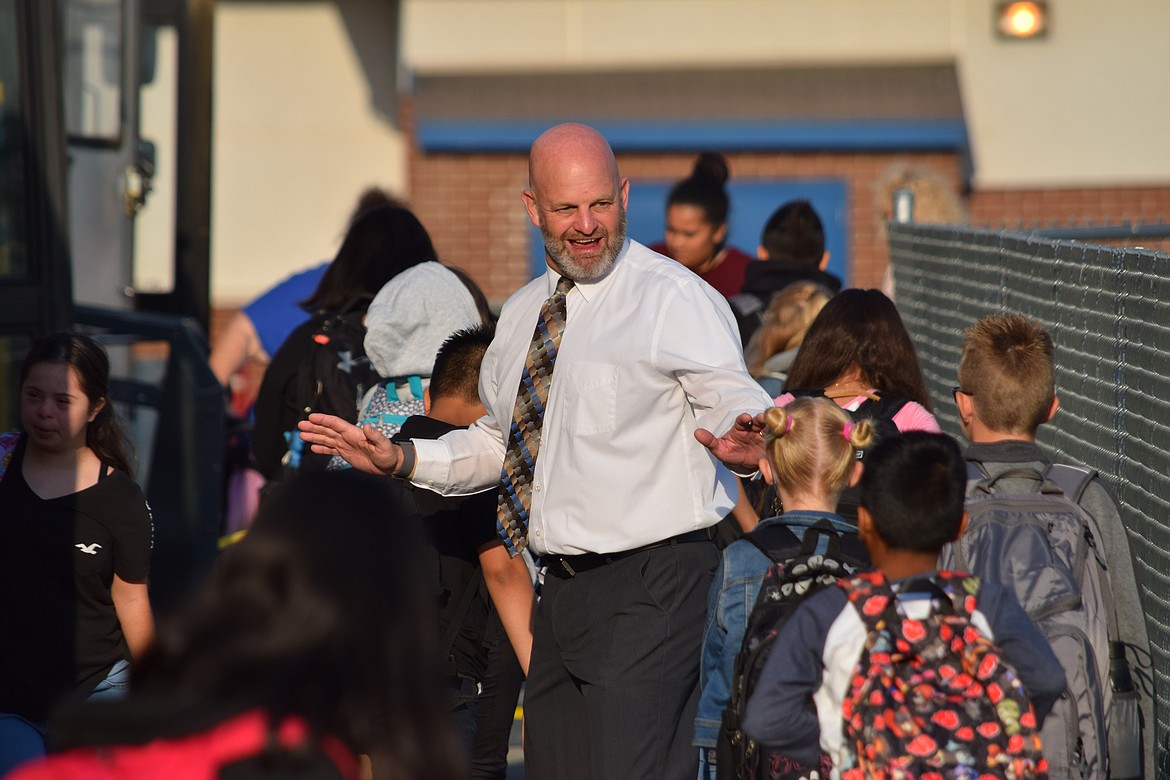 Warden School District Superintendent Scott West give high fives students near the school bus drop-off area during the first day of 2022-23 school year classes for Warden students on Wednesday.
Charles H. Featherstone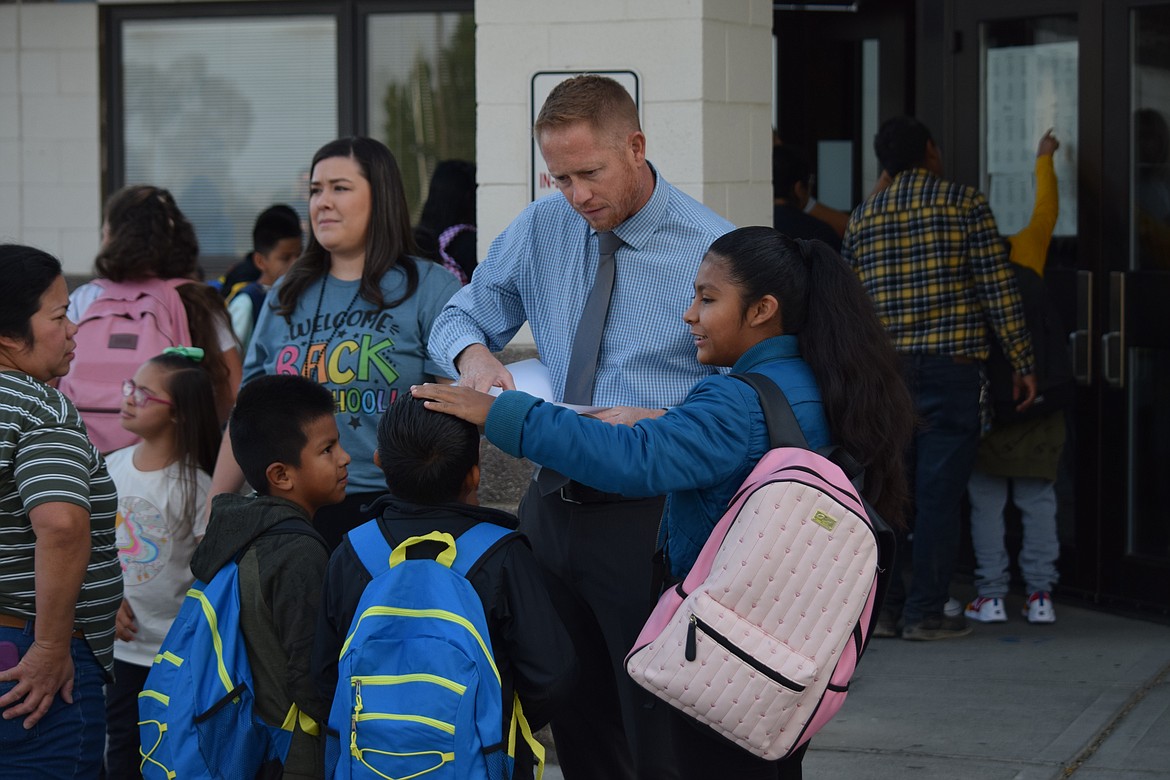 Warden Elementary School Principal Curtis Weber helps students figure out where their classrooms are on the first day of school in the Warden School District on Wednesday.
Previous
Next
by
CHARLES H. FEATHERSTONE
Staff Writer
|
August 31, 2022 3:07 PM
WARDEN — As he stands aside arriving school buses, Warden School Superintendent Scott West is clearly excited.
"This is what it's all about," he said, high-fiving elementary, junior high and high school students as they stepped off the buses. "It's a beautiful day for it too - and exciting."
Wednesday was the first day of school for most of Warden's 870 expected students — kindergartners won't start until next week — and West is happy to have them back. Especially given that it's the first time since fall 2019 that no pandemic restrictions of any kind are in place, West said. He and his staff are hoping for a normal school year, and one in which parents can be more involved.
"It was nice to wake up this morning and be able to get them ready and bring them to school," said Amanda Elizalde as she dropped off her son and niece in front of Warden Elementary School. "We were trying to get out the door as fast as we could."
"The first day of school is always so full of energy and enthusiasm," said Warden SD's Directer of Teaching and Learning Jill Massa.
Massa said she hopes the end of any restrictions means teachers and students can focus on real learning without distractions.
"That's the biggest thing that we want," she said.
West said one of the biggest side effects of pandemic restrictions — masking mandates, social distancing and learning from home — has been the effective exile of parents from district activities such as assemblies. That's made it difficult for teachers and administrators to maintain the kinds of relationships with parents and the community a small district like Warden prides itself on, West explained.
"It's so nice to have a normal event after several years of all the COVID stuff," he said.
As students and teachers were making their way in, West walked purposefully through the halls of Warden Elementary School, Warden Middle School and Warden High School, poking his head into classrooms, saying hello to teachers, and welcoming students. He's been a principal here, as well as in Moses Lake, and he has come to appreciate the district's smallness.
"You really get to know your staff and their students and families at that personal leverage level. But it takes a commitment. It takes a deliberate effort to get to know our students and our staff and families," he said.
It's one reason West said he likes to celebrate "Warden Wins," student and staff achievements, throughout the year.
"They happen all around us," he said. "You just have to look for them and take that important time to celebrate."
West said the work to replace the elementary school's air conditioning system won't be done for a few more weeks yet, but work crews have changed their hours and will work from 4 p.m. to 4 a.m. to get it done. They also cleared the hallways and moved the old cooling units behind the school. Aside from a few portable cooling units in the office — hot air vents coiling up to the ceiling — you would never know there was major construction work taking place at Warden Elementary.
"We just want to provide a safe and smooth transition back into school for our kids," West said.
Charles H. Featherstone can be reached at cfeatherstone@columbiabasinherald.com.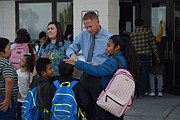 Recent Headlines
---