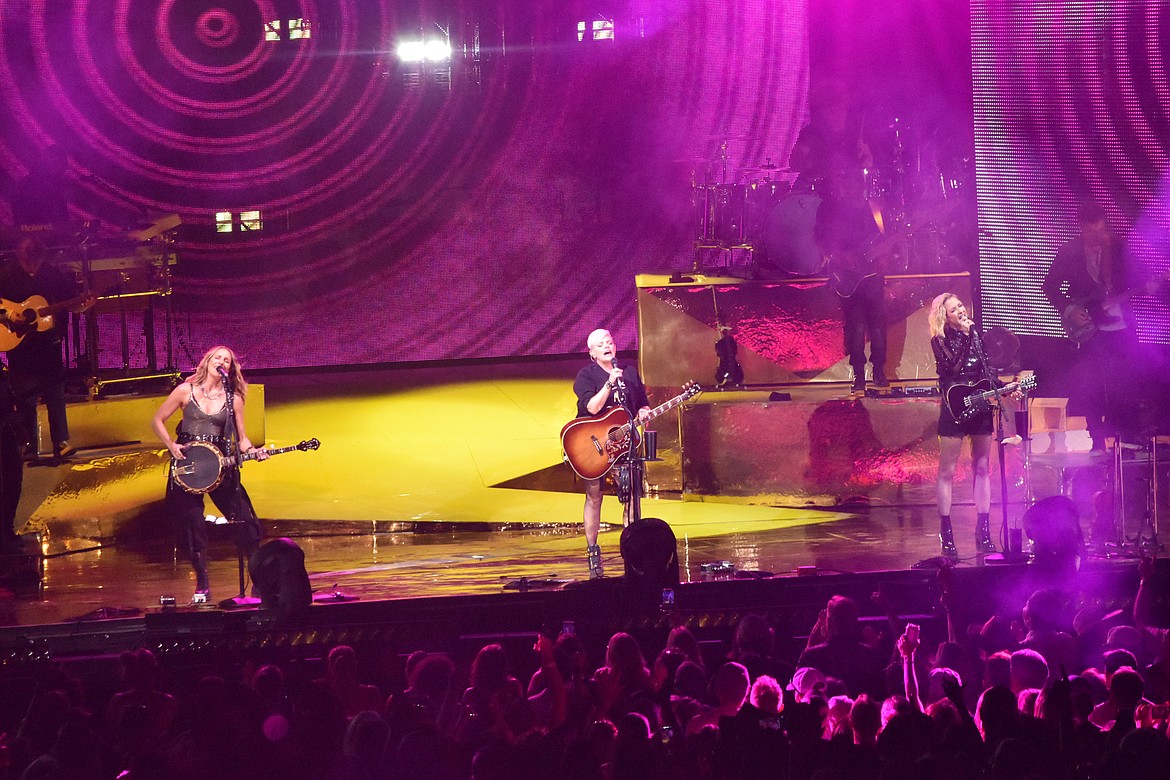 The Chicks recently released their fifth album, "Gaslighter," after a 14-year gap between the last album they produced.
August 15, 2022
Stories this photo appears in: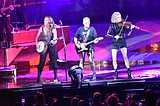 August 17, 2022 1:25 a.m.
GEORGE - The Chicks, formerly known as the Dixie Chicks, wrapped up the final concert of their summer tour on Aug. 13 at the Gorge Amphitheater. The Chicks Tour was a 27-city tour starting in St. Louis, MO on June 14. "I saw them at White River Amphitheater (and) this is so so much better," said concert attendee Madison Thomas. The Gorge filled with people from all over the Pacific Northwest as two-time Grammy award-winner and seven-time nominee, singer-songwriter Patty Griffin opened for the Chicks. Griffin has released nine classic studio albums and two live collections since her debut in 1996, according to her official website. The Chicks is made up of three members; Natalie Maines, Martie Maguire and Emily Strayer After a 14-year gap, The group released their fifth studio album, a 12-track record named "Gaslighter" in July 2020...
---