The Chicks take the Gorge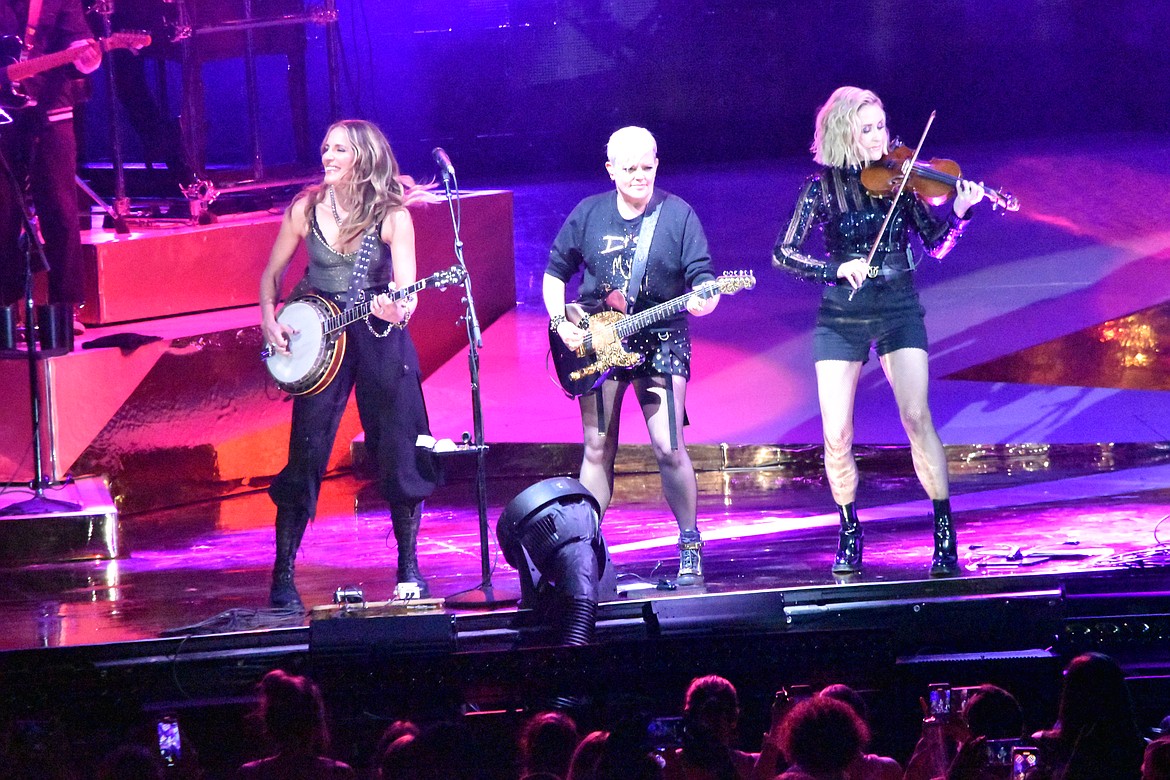 The Chicks Tour wrapped up at the Gorge Amphitheater on Aug 13. The stars of the show said they would be back to perform at the George venue sooner rather than later.
REBECCA PETTINGILL/COLUMBIA BASIN HERALD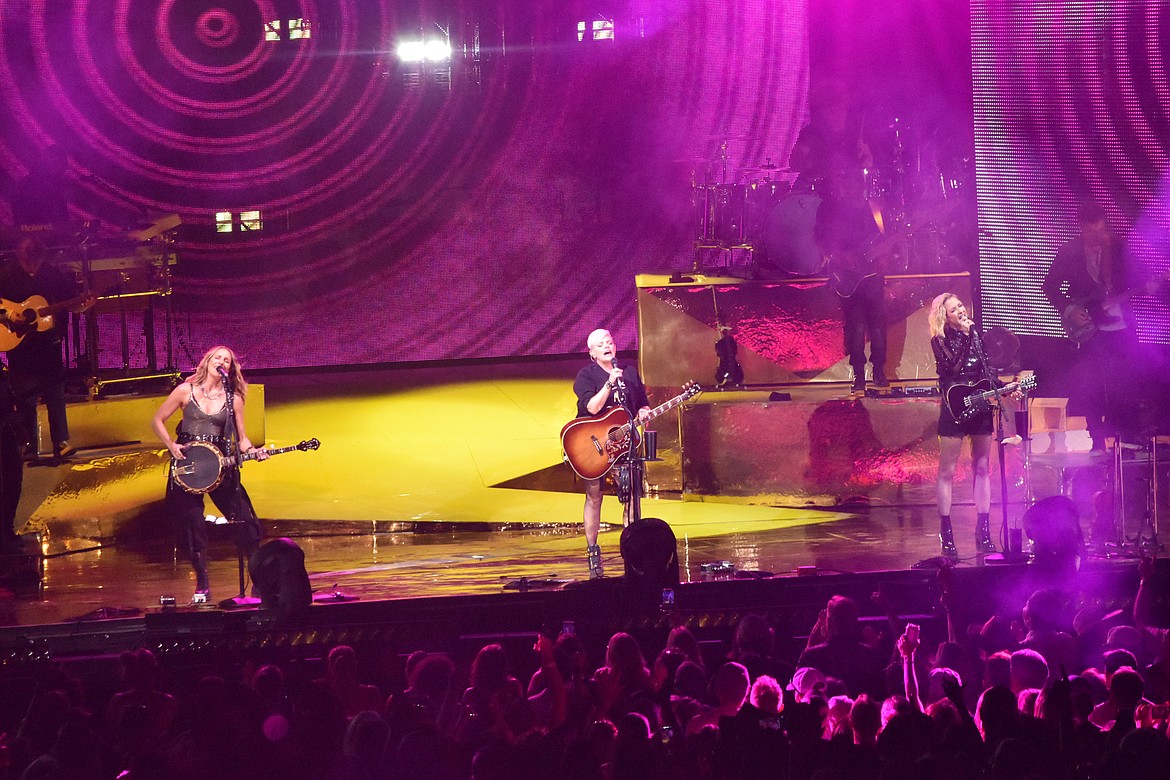 The Chicks recently released their fifth album, "Gaslighter," after a 14-year gap between the last album they produced.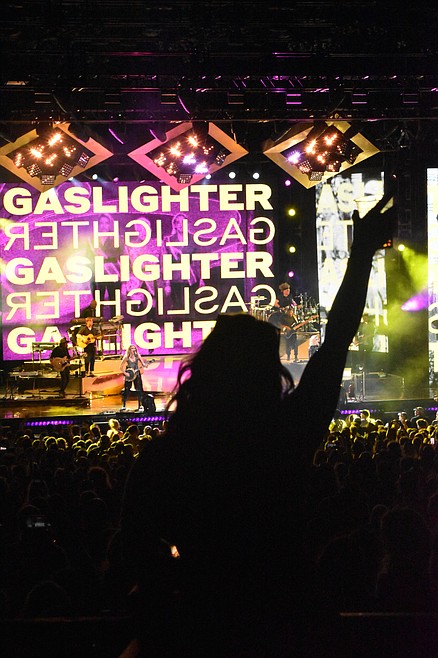 A woman holds her drink in the air as she sways to music performed by the Chicks. Attendees noted that a lot of the attendees at the concert were younger women.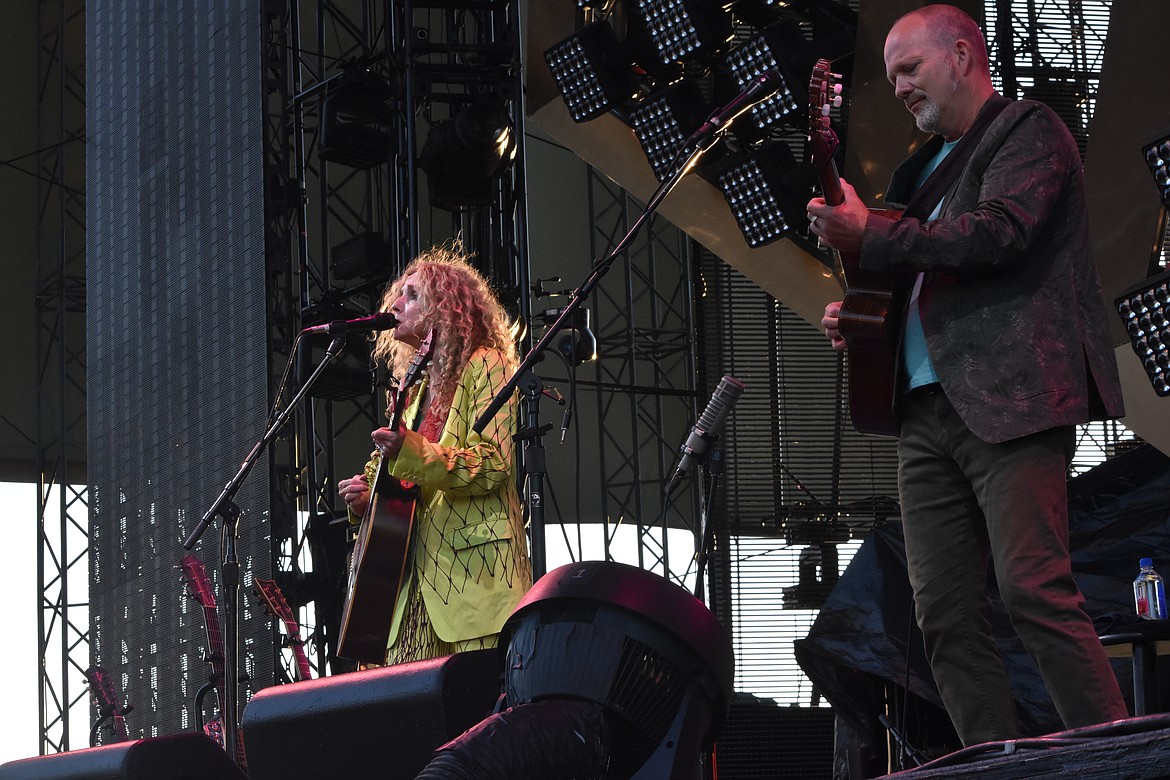 Patty Griffin is a two-time Grammy award- winner and seven-time nominee, singer and songwriter.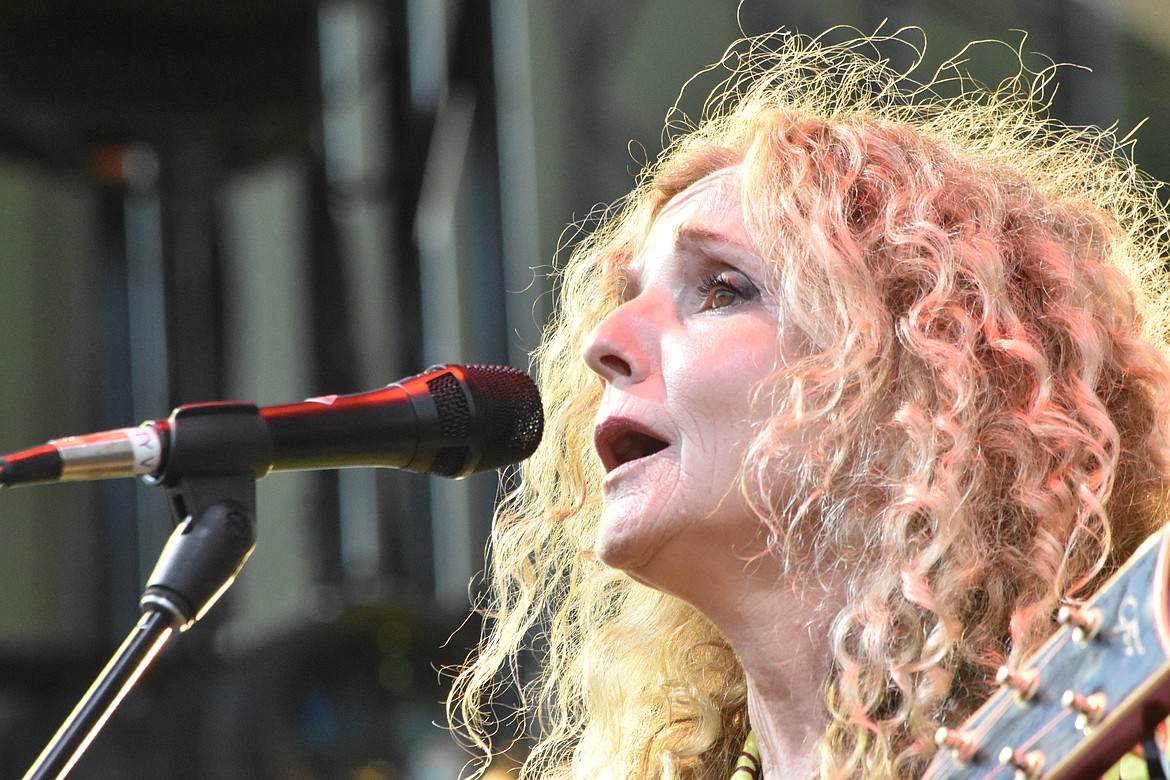 Patty Griffin opened for the Chicks concert at the Gorge on Aug. 13. Griffin has released nine studio albums and two live collections since her career launched in 1996.
Previous
Next
|
August 17, 2022 1:25 AM
GEORGE — The Chicks, formerly known as the Dixie Chicks, wrapped up the final concert of their summer tour on Aug. 13 at the Gorge Amphitheater. The Chicks Tour was a 27-city tour starting in St. Louis, MO on June 14.
"I saw them at White River Amphitheater (and) this is so so much better," said concert attendee Madison Thomas.
The Gorge filled with people from all over the Pacific Northwest as two-time Grammy award-winner and seven-time nominee, singer-songwriter Patty Griffin opened for the Chicks. Griffin has released nine classic studio albums and two live collections since her debut in 1996, according to her official website.
The Chicks is made up of three members; Natalie Maines, Martie Maguire and Emily Strayer
After a 14-year gap, The group released their fifth studio album, a 12-track record named "Gaslighter" in July 2020.
"I'll admit it's been the most challenging tour of our career," Maines said. "With coronavirus, it's been interesting, but we did it."
The Chicks got the crowd swaying and singing along playing some of their newer music such as "Gaslighter" and 'March March' to some of their first songs such as "Goodbye Earl" and "Wide Open Spaces."
"Goodbye Earl" and "Gaslighter" are Thomas's and her friend Dana Aldred's favorite songs by the Chicks. Thomas said they go to as many concerts as they can but had specifically wanted to see the Chicks.
Thomas said they love coming to the Gorge for concerts. They love the view and how easy it is to get in and out of the venue.
During the concert, the Chicks sang "Hopelessly Devoted To You" in honor of Olivia Newton-John who died Aug. 8. They also brought Griffin back out to sing "Don't Let Me Die in Florida" with them.
"I think there was one moment today where I was sitting there and I was realizing the only other concert I have been to that had this many young girls was Taylor Swift, and I feel like I didn't realize the Chicks were so influential on such young girls," Aldred said. "I was just watching all these girls just sing every word and they were just so into it."
The Chicks, who changed their name in 2020, have 13 Grammy awards under their collective belt as well as six Billboard Music Awards and four American Music Awards among others. The country music group has sold more than 30.5 million albums and are the only female group to achieve multiple "diamond" selling (ten million copies) releases, according to a press release from their management agency..
Throughout the concert, different videos and graphics were displayed behind the band, some more artistic while others were photos and videos of people. Leading into "March March" the screen showed the names of cities followed by numbers. They were locations of shootings in the U.S. and their casualties. The video also featured during the song videos of marches related to Black Lives Matter, LGBTQ pride and pro-choice movements.
"They're political without being in your face," said Aldred.
At the concert's end, Maines said they enjoyed performing for the crowd and hoped to return to play at the Gorge again.
"We hope we'll be back sooner than later," Maines said.
Rebecca Pettingill may be reached at rpettingill@columbiabasinherald.com.
Recent Headlines
---