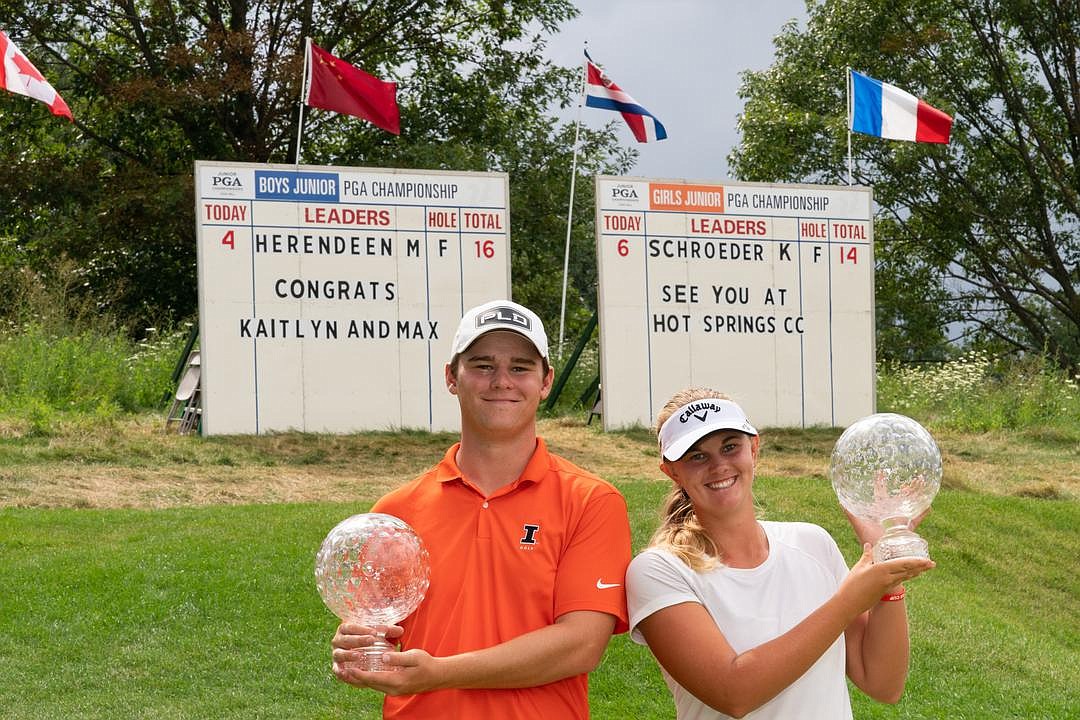 Junior PGA Championships winners Max Herendeen and Kaitlyn Schroeder stand with their trophies after their wins.
August 8, 2022
Stories this photo appears in: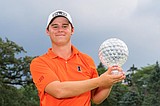 August 8, 2022 3:53 p.m.
PALOS PARK, ILL. – Max Herendeen of Bellevue and Kaitlyn Schroeder of Jacksonville, Florida were crowned Junior PGA champions on Friday, held at the Cog Hill Golf & Country Club in Palos Park, Illinois. Herendeen held a five-shot advantage en route to victory, while Schroeder shot six-under for a 66, winning by two strokes at the 46th Junior PGA Championships. In the final round, Herendeen shot four under par, finishing with an overall of 16-under for a score of 272. Schroeder finished 14-under overall, overcame a two-shot deficit and won the Patty Berg Trophy. "It was definitely a ball-striking week," Herendeen said. "I didn't putt as well as I probably could have. I struck the ball well. I left a lot of shots out there with the putter. I just knew if I kept giving myself opportunities, I'd have good chances. Mentally I got myself around the course really well, played to the smart side of the holes, really eliminated the big numbers. That was my goal for the week, no doubles and we got through the week with no doubles." Before she could celebrate, Schroeder had to wait to see Mikhaela Malixi bogey on 18...
---