Wash. unions join in support of climate-friendly jobs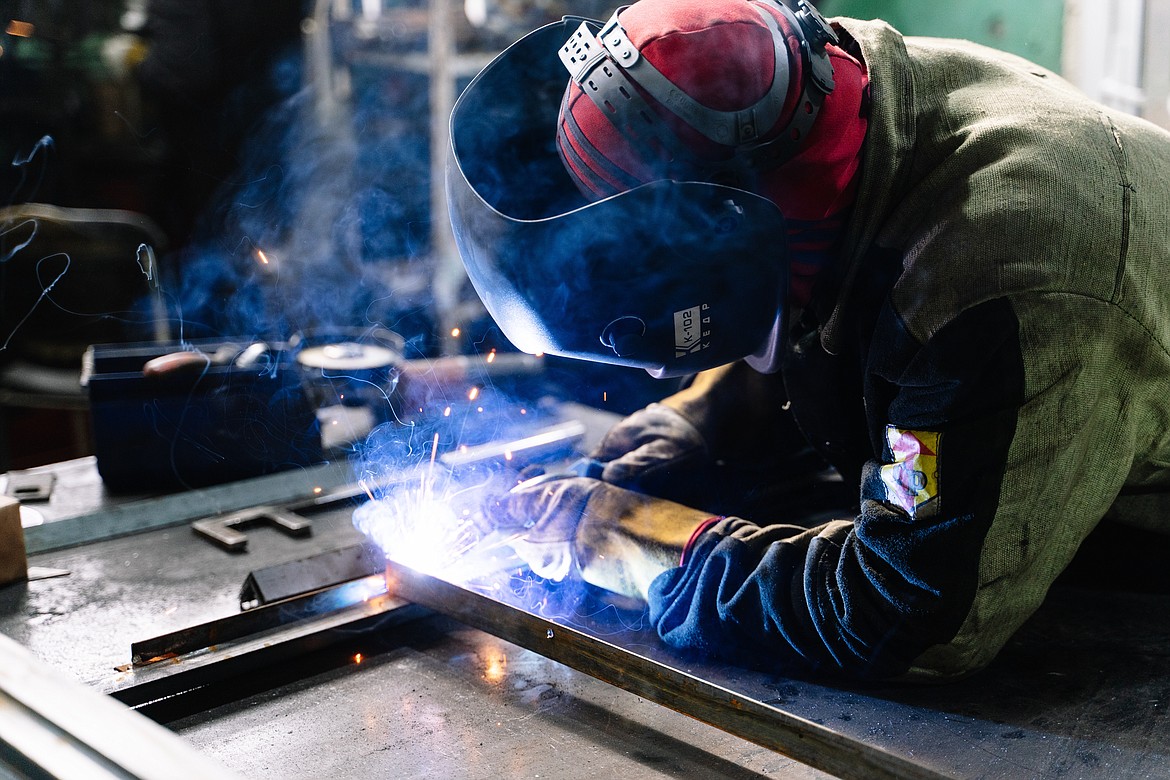 Welders are just one group of tradesfolk that could potentially benefit from the Washington Climate Jobs Roadmap developed by various unions statewide in cooperation with Cornell University.
COURTESY PHOTO/PAVEL CHERNONOGOV VIA PEXELS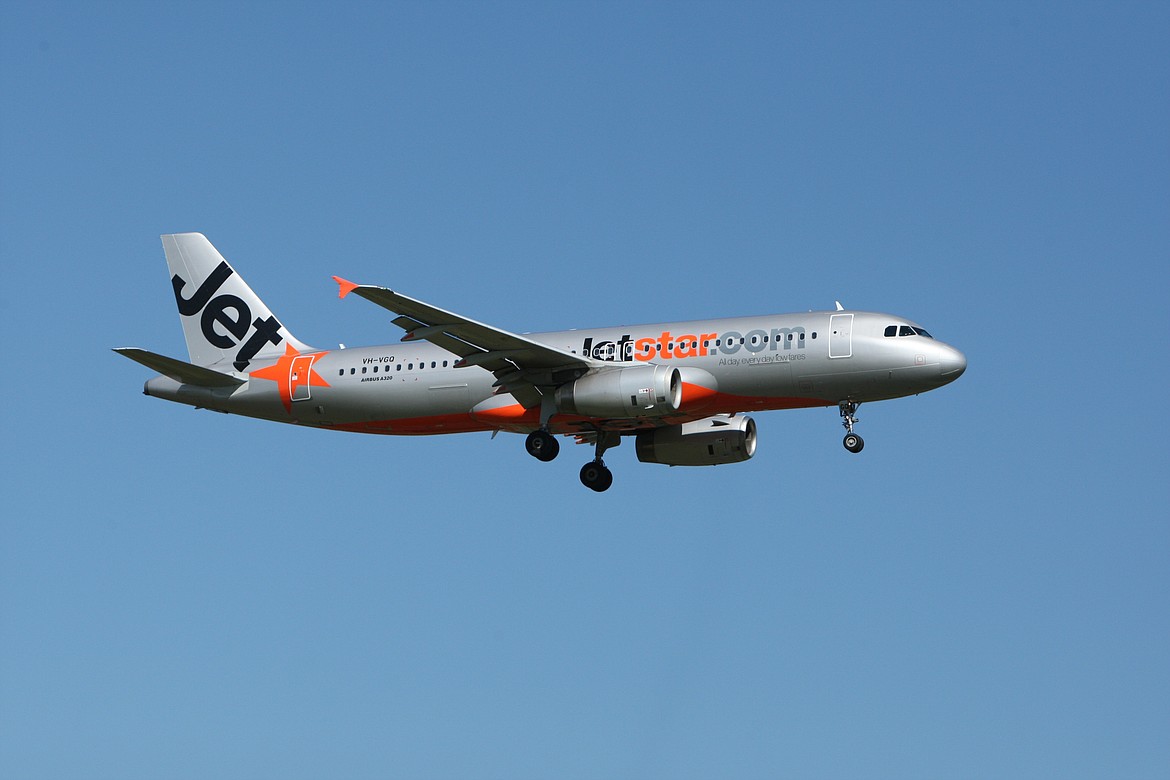 Clean-burning aviation fuel that can be utilized in commercial and military aircraft is one of the opportunities unions in Washington see for climate-friendly job growth in Washington state. New research and production facilities such as Twelve's plant in Moses Lake, and their potential success, will contribute to that portion of the Climate Jobs Roadmap and whether it, too, is successful.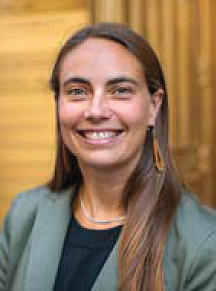 Previous
Next
by
R. HANS MILLER
Managing Editor
|
September 13, 2023 1:30 AM
MOSES LAKE — Six Washington-based unions are teaming up to take advantage of Washington's legislative environment and the need for workers to fill environmentally-friendly jobs created by that environment.
"We are all working to ensure that, as we make advancements in energy and environmental policy, we support the workers and their families, along with our innovative entrepreneurial partners, to use our existing skillsets, enhanced where required, to build all components necessary for a more sustainable tomorrow," said Washington State Building and Construction Trades Council Executive Secretary Mark Riker.
The International Association of Bridge, Structural, Ornamental & Reinforcing Ironworkers (Northwest District Council), International Association of Machinists and Aerospace Workers (District 751), International Association of Sheet Metal, Air, Rail, and Transportation Workers (Local 66), International Brotherhood of Electrical Workers, CEWW, (Locals 46, 48, 73, 76, 112 and 191), Washington State Building and Construction Trades Council and Washington State Labor Council (AFL-CIO) have banded together after consulting with researchers at Cornell University to form the Climate Jobs Washington coalition to advance pro-worker climate action, according to a July 31 press conference. During the conference, representatives from the unions and Cornell discussed taking advantage of Washington's pro-climate policies to provide opportunities for workers in the fields represented by the unions in a way that leverages skills to meet statewide environmental goals. The goal of the initiative is to, over time, create more than 800,000 jobs in building, transportation, energy, low-carbon manufacturing, resilience and adaptation sectors in the state, representatives said.
Riker said the unions had worked for about two years with researchers at Cornell University to identify opportunities to help Washington workers obtain and use the skills necessary to make Washington a leader in green jobs.
Lara Skinner, Executive Director at the Cornell Global Labor Institute who holds a Ph.D. in Sociology from the University of Oregon, was one of the lead researchers who examined what opportunities unions might have in the realm of environmentally-friendly jobs in Washington.
While Washington has aggressively moved to counter climate change concerns with the Climate Commitment Act, Clean Energy Transformation Act and other laws, the state continues to experience record-high air pollution, water insecurity, heat waves and additional hazards, said Skinner.
The overall situation isn't just about climate change and green technology, Skinner said. Washington has inequities in the job market that have increased the income gap between the top 10% of earners and the bottom 60%. Further, data indicates that the gender inequity in pay makes it so women make 80 cents to each dollar made by men.
"So, this means that Washington state has a crisis of climate, climate change, and a crises of inequality, and these two crises need to be addressed simultaneously," she said.
"At the core, this report really provides a 20-point climate jobs policy plan for Washington state that strikes a new approach to addressing climate change and inequality in the Evergreen State," Skinner said.
Plan overview
The plan is divided into six subcategories of goals energy, low-carbon manufacturing, building improvements, resilience and adaptation, workforce development and transportation improvements.
Energy policy, according to the published research, should adopt a 100% net-zero carbon emissions in power generation by 2045, make the state a leader in green hydrogen production, make the state a leader in small-scale, modular nuclear plants and develop an electrical grid that prioritizes the use of the skillsets in the state.
The plan also calls for making Washington an off-shore wind energy manufacturing center to take advantage of its coastal areas, making it a solar and wind refurbishing/recycling hub for the Western U.S. and reopening the Alcoa Intalco aluminum smelter and expediting the buildout of 400 megawatts of clean energy to support that facility.
Researchers also recommend making Washington schools carbon-free by 2030; making public buildings reach that same goal and equitably increasing accessibility to low-carbon heating and cooling by that same year. Essentially, it ensures affordable access to green energy to warm and cool homes.
That same research also suggests expanding rail and bus access to address inequities and reduce pollution. This would include a goal of establishing 100% electrical buses and electric vehicle infrastructure — charging stations — by 2030.
Thus far, the goal of 100% electrical buses may not be pragmatic, with the average life span of a bus being 10-15 years. Further, school districts throughout the state often stretch the use of a bus for as long as possible in order to save taxpayers money, with multiple Washington school districts having fleets that include buses as old as 20 or more years. With 2030 only about seven years off, districts may be reluctant to spend money on electric vehicles and the charging stations to operate them. There are programs to assist with the cost of EV conversion, but with nearly 300 school districts in the state, those programs would not have the ability to fund all of the buses needed for the goal.
There is also the goal of establishing the state as a sustainable aviation fuel producer; something that companies such as Twelve may help achieve as they develop products in Washington.
For resilience and adaptation, the study suggests repairing, expanding and modernizing drinking water systems statewide.
Multiple cities in Central Washington are considering water improvements that would potentially help with this goal, including Moses Lake which is considering a program to utilize lake water to irrigate lawns and reduce the demand on drinking water sources.
Adapting sidewalks and other concrete systems to pervious concrete to allow water to infiltrate into the soil through the concrete is another recommendation, as is a program to install "cool roofs" on all of the buildings in the Tri-Cities area.
Cool roofs are designed to reflect energy — including heat — from the sun to reduce heat in urban areas. Further, adding AC to homes can promote jobs, the study said. Only about 53% of homes in the state currently have air conditioning, the second lowest rate in the nation, with Alaska being the only state with a higher percentage of homes without HVAC systems.
For all of the prior goals, workforce development is key. Building clean energy, using climate investments to fund projects, amplifying laborers' voices in climate and clean energy discussions and generally improving skill bases can help reach the goals, according to the study.
Job opportunities
April Sims, president of the Washington State Labor Council, the largest union organization in Washington with more than 500,000 workers in 600 different unions statewide, said the changes recommended in the report can be leveraged to ensure job security for workers as the state goes greener.
"Our focus is not only on promoting real climate solutions and clean energy development, but on also ensuring that the jobs that are created pay family-sustaining wages, with good health and retirement benefits," Sims said.
She said the members of the unions that fall under the Labor Council's umbrella work in the environments caused by the climate issues discussed in the report. High temperatures, smoke from fires and factories and other concerns negatively impact workers who are facing harsh environments, with exposure to a variety of situations and union leaders are concerned about the health impacts of those exposures.
"We also know that climate policy has economic policy. That the right policy can address both the growing climate chaos and the growing income inequality working people are suffering under," Sims said.
As a member of the board of the Pacific Northwest Hydrogen Association, a multi-state coalition of entities representing multiple states in the PNW, Sims said the organization has recently submitted an application to the U.S. Department of Energy to help Washington and its neighboring states become a clean hydrogen hub under the Infrastructure Investment and Jobs Act.
"Billions of dollars in federal funding is at stake, with the potential for tens of thousands of jobs," Sims said.
Potential jobs this portion of the plan could bring include pipe fitters, steel workers, welders, machinists, carpenters, engineers, chemists, field technicians, mechanics, machine operators and other tradesmen and women, she said.
The goal is to ensure each step of enacting the plan is people-centered, Sims said.
"We are very excited to have a worker-centered focus on clean energy jobs for the future," Sims said.
R. Hans "Rob" Miller may be reached at editor@columbiabasinherald.com.
Editor's Note: To view the full Washington Climate Jobs Roadmap report issued by Cornell University's Climate Jobs Institute, visit ClimateJobsWA.org and click the "Our Report" link at the top of the page.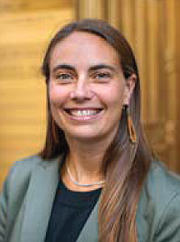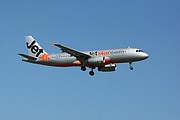 Recent Headlines
---