Grant Co. Hospital District 1 ballot to change after court decision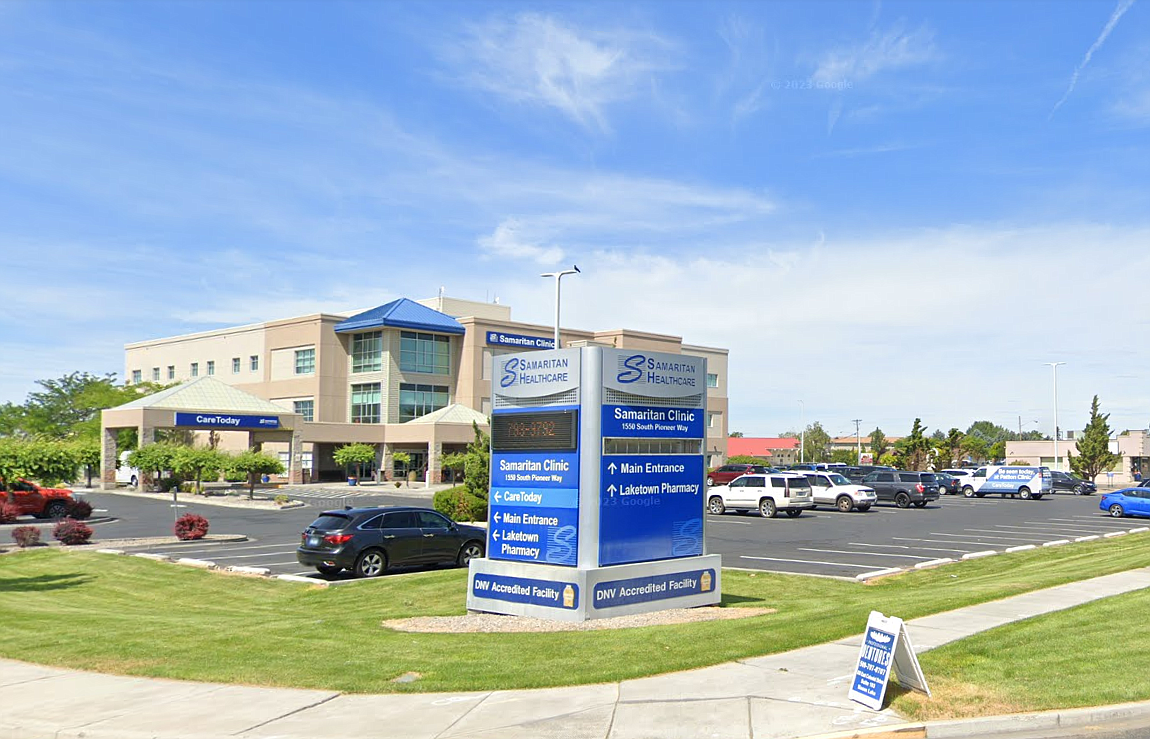 Dr. Brandon Penix has been disqualified as a candidate for Grant County Hospital District 1's third seat after problems with his voter registration impacted his candidate filing for office. The hospital district runs the various Samaritan Healthcare locations in Moses Lake.
COURTESY PHOTO/GOOGLE MAPS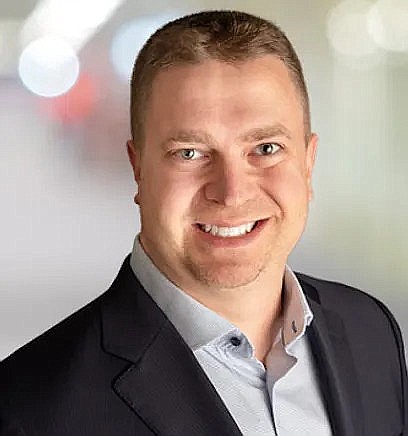 Previous
Next
by
R. HANS MILLER
Managing Editor
|
September 5, 2023 7:42 PM
EPHRATA — Dr. Brandon Penix will be removed from the November 2023 ballot for Grant County Hospital District 1's third district seat after a decision by Grant County Superior Court Judge Tyson Hill wherein Penix's candidacy was examined.
"The candidate must be eligible for the office at the time he files his declaration of candidacy. A person attempting to meet the residency requirements for the purpose of running for office cannot cure an invalid residency by moving to the location after filing a declaration for office," Hill said when reading his decision to the sparsely filled courtroom.
Penix's residency was the key point in the hearing and ruling which also led to Hill ordering the Grant County Auditor's Office to remove Penix from the Nov. 4 election ballot and instead place Elliot DeLong's name with Katherine Christian's. Hill said that, under the law, it was necessary to remove Penix because he had filed his voter registration at his medical practice's address in downtown Moses Lake, rather than a residential address within the hospital district. Because the address must be a proper traditional or nontraditional address and not a business address, Penix's voter registration was not valid at the time he registered to run for office. That situation effectively led to the filing to run for office being invalidated as well, Hill said.
Grant County Hospital District 1 operates Samaritan Hospital and its various clinics in and around Moses Lake.
Grant County Auditor Michelle Jaderlund testified at the hearing and indicated that a prior hearing she had conducted had reviewed Penix's voter registration at the time he filed for candidacy and found that it was not valid. All parties involved in the lawsuit had agreed to accept the finding of fact from Jaderlund's proceedings to the record for the Superior Court case.
The challenge to Penix's voter registration had been filed in early July by Allison Russell. The resulting decision indicating the registration was invalid was issued July 17.
According to the law, Hill said, Penix had 30 days from that date to file an appeal, but Jaderlund said no appeal had been filed.
During the primary, Penix had come in second in the race for the hospital district's third seat with 1,317 votes to incumbent Christian's 1,998 votes. DeLong received 637 votes.
During both the Grant County Auditor's and Grant County Superior Court hearings, Penix argued that he had registered as a voter using a nontraditional residence.
However, Hill said Penix's practice address did not count as a nontraditional residence under the law. A nontraditional residence, he said, would be a descriptive area rather than a specific street address such as the practice has.
Penix said during the Tuesday proceedings that he obtained a residence in the Grant County Hospital District 1 since the auditor's hearing. Further, he said, he had updated his voter registration as allowable under the law up to one day prior to Election Day.
Hill indicated, however, that because the voter registration was not properly established at the time Penix filed to run for office, Penix's candidacy was invalid, placing the third-place candidate – DeLong – back on the ballot for November.
Alan White, a commissioner with the Grant County Hospital District 1, filed the suit which resulted in Tuesday's hearing. White took the stand and said that, after reviewing records from the auditor's hearing, examining property information through the Grant County Assessor's Office and being familiar with the area where Penix had a residence at the time of his candidate filing, he had filed the complaint which also cited various members of the Grant County Auditor's Office staff, including Jaderlund.
Hill's findings indicated that the auditor's office had acted in accordance with the law throughout the process of examining Penix's voter registration. The judge also indicated that, after asking Jaderlund if ballots had been ordered and finding they had not been, the law required him to order Penix's name removed from consideration in November.
Jaderlund said she had not had ballots ordered because she had been waiting for the result of the legal process challenging Penix's candidacy.
While on the witness stand, Penix indicated he had been frustrated by a lack of clarity in the situation overall and had done his best to act in good faith given the legal knowledge he has as a layman. He was aware that he could correct his voter registration issue. Further, he said, he had read various parts of Washington election codes and felt that he would be "in fine and present standing" as a candidate. He said that was why he had not appealed Jaderlund's ruling because he had understood it was unnecessary. He had been unable to hire legal counsel, he said, due to the expense associated with opening his own practice after leaving Samaritan as a provider there. He said he further felt that those filing complaints against him were doing so without any personal knowledge of him or his situation.
"I think that's kind of the crux of, you know, what I feel like I've been up against this entire time with the hospital system willing to use public funds to kind of defend their case and their position and their incumbent and attempting to alter an election by removing me from the ballot," Penix said.
R. Hans "Rob" Miller may be reached at editor@columbiabasinherald.com.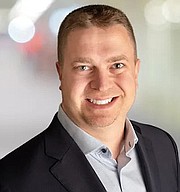 Recent Headlines
---