Columbia Basin Allied Arts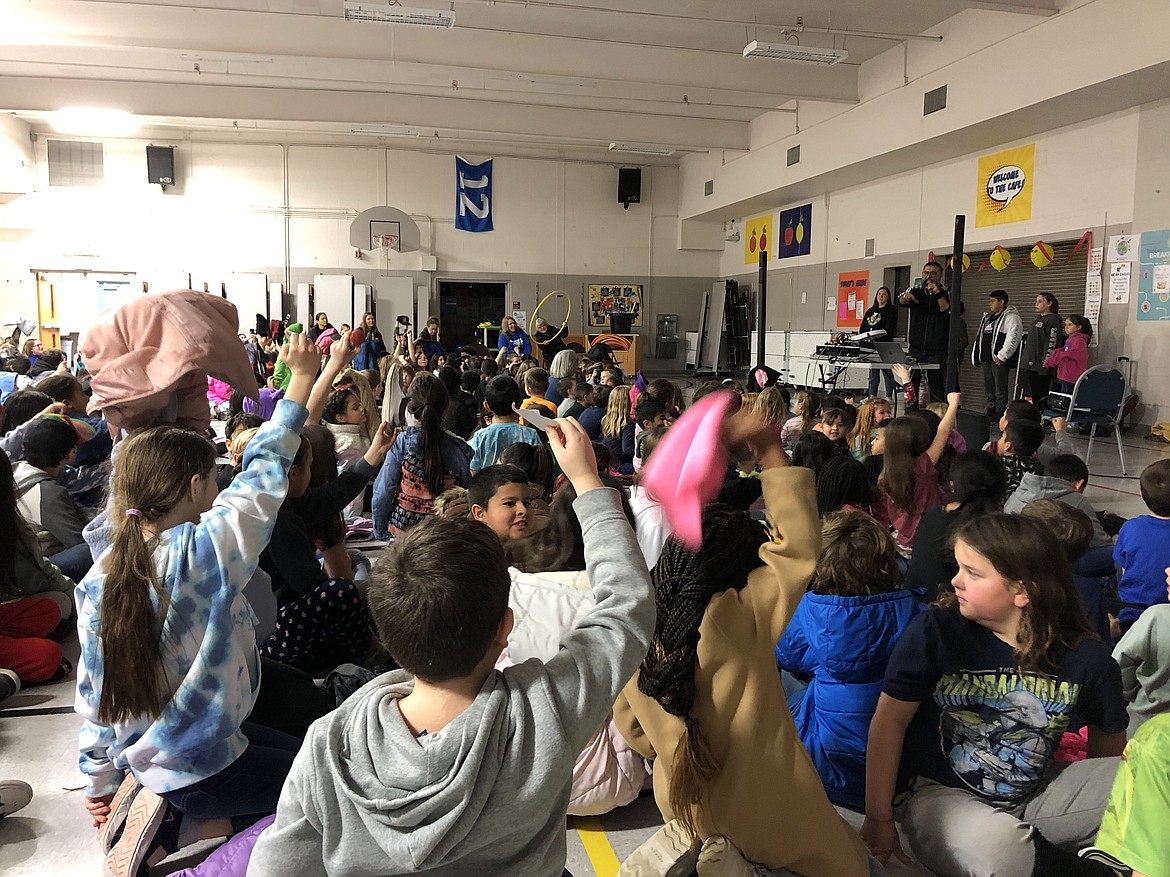 Ruploop's "Human Radio" performance at Larson Heights Elementary on March 10, 2023. The performers rapped about random objects students and staff would hold up. The performance is one of many put on by Columbia Basin Allied Arts in area schools.
COURTESY PHOTO/SHAWN CARDWELL/CBAA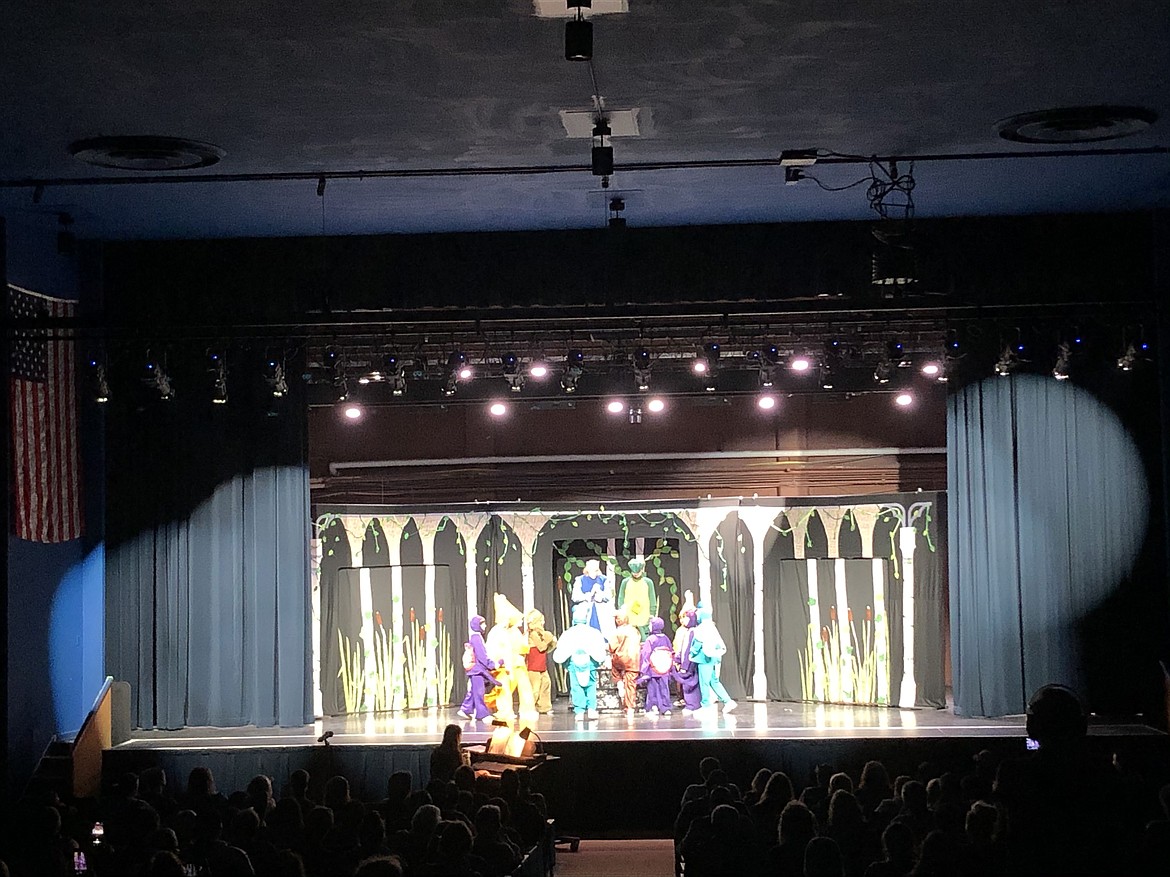 Missoula Children's Theater "Frog Prince" on stage at the Wallenstien Theater October 22, 2022 - the next MCT free weeklong theater camp for k-12 students will be April 4-8 during Spring Break.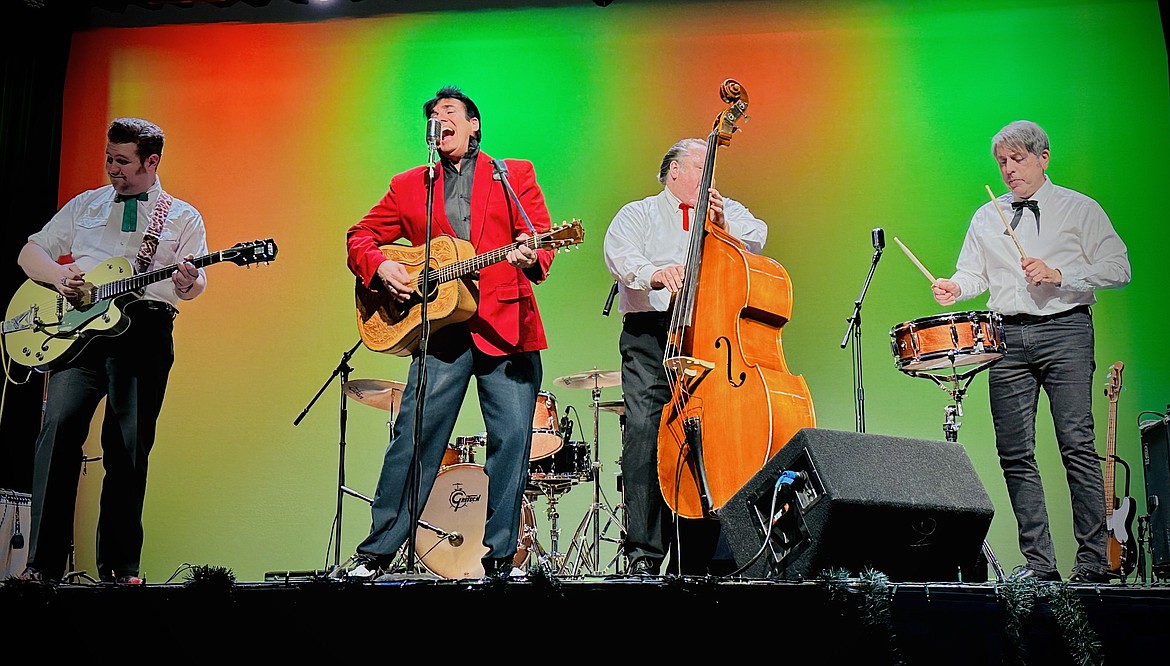 Elvis' Blue Suede Christmas performance on December 10, 2022 - Season 46 is the best selling season Columbia Basin Allied Arts has presented in at least 10 years, said CBAA Executive Director Shawn Cardwell.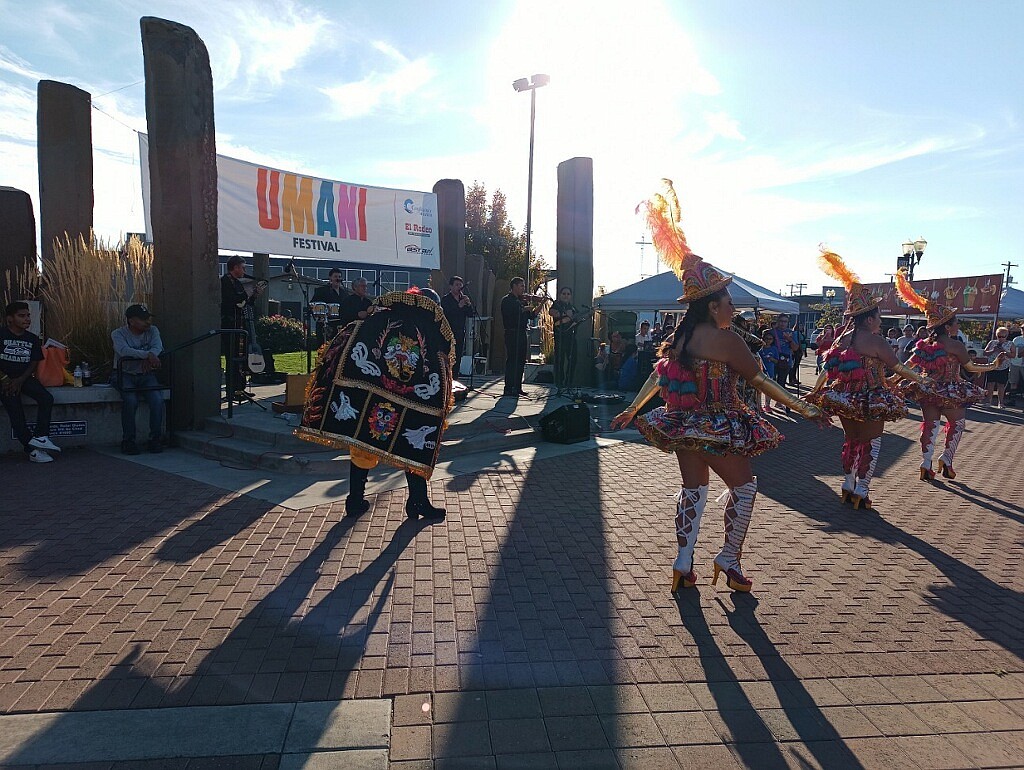 Los Hermanos de Los Andes dancers at Sinkiuse Square during last year's UMANI Festival in downtown Moses Lake on September 24, 2022 - this year's festival will be September 30.
Previous
Next
by
R. HANS MILLER
Staff Writer
|
March 15, 2023 1:25 AM
MOSES LAKE – Columbia Basin Allied Arts has been around for nearly five decades, said CBAA Executive Director Shawn Cardwell. The organization started at Big Bend Community College and works to ensure everyone in Grant, Adams and Lincoln counties has access to the arts.
"There are so many events that I'm really proud of; that I love doing," Cardwell said. "But I really think I am most excited about serving some of the most rural and smallest school districts and on the other hand, some of the largest elementary schools with the lowest income or highest (non-English speaking student percentages in the student body)"
Cardwell said the organization tries to bring events to the Basin that reflect its population's values and the cultures they come from. That includes a diverse population that includes everything from migrant farmworkers to immigrants from Eastern Europe or elsewhere in the world. Shows may be oriented toward Russian, Japanese or Spanish-speaking audiences, or bilingual to ensure everyone can access the arts.
"It's just a super diverse group of students that I think are really benefiting from having some access to the performing arts, like students in more urban areas. My hope is that the arts inspire them to express themselves, to communicate, care and to be creative," she said.
The school-based performances are part of what CBAA refers to as the Green Turtle series of shows. Those shows are intended to be oriented toward children – whether the show is musical, a play or other creative works, Cardwell said.
Making certain the arts help children be performers and artists themselves is a function CBAA tries to meet. The 501(C)3 nonprofit offers arts camps for children – at no cost in most instances – and charges a nominal admission fee to support any programs put on by the children, Cardwell said.
Making certain the community as a whole can access concerts, plays and similar events is important, Cardwell said. All of the events offered by CBAA are family-friendly, but not all of them are exclusively for children. Premiere performances, such as the upcoming concert from the Seattle Rock Orchestra, are set for adults to enjoy as well. Ticket prices are intended to be affordable, with seats selling at a rate between $15 and $30, depending on the ticket chosen.
CBAA is funded in roughly quarters of its budget by donations or sponsorships, a fundraiser, grants and ticket sales. Its next fundraiser is set for April 22 from 11 a.m. to 4 p.m. The fundraising goal for the event is $30,000 – a quarter of the organization's roughly $120,000 annual budget, Cardwell said.
While many of the shows happen at the Wallenstien Theater at BBCC, not all of them are. The goal, Cardwell said, is to try to serve the entirety of the three counties. Shows are set for the Moses Lake Farmers Market, events in Ritzville, the Lind Combine Demo Derby and other locations as opportunities arise to bring shows to other parts of the region. Cardwell said the Green Turtle program has brought shows to all of the school districts in the Basin with only three exceptions.
Cardwell said CBAA is currently looking to fill its roster of performers for the Moses Lake Farmers Market. Those interested in the paid gig can find a form on the CBAA website and will need to submit a sample of their work.
Cardwell said she first got involved with CBAA when she met the prior director, Ciara Shuttleworth, while working at the Moses Lake Museum and Art Center. Shuttleworth encouraged her to become active in the organization. Cardwell was eventually a volunteer and subsequently the director when Shuttleworth resigned to pursue a career in education.
The move to director kind of brings things full circle, Cardwell said. She didn't perform much as a child nor as an adult, but her one thing she did was participate in band in middle school. She was the second chair saxophone player and her teacher was Dan Beich. He is now the creative director at Vanguard Academy in Moses Lake and president of the board for CBAA – but Cardwell first met him while in band at Ephrata Middle School.
Cardwell said she is excited for upcoming performances and the organization can always use volunteers. Whether the volunteer wants to help distribute posters for upcoming shows, sit on the board or help run an event – all are welcome.
"We are certainly looking for people outside of Moses Lake to represent the other communities that we serve," Cardwell said.
R. Hans "Rob" Miller may be reached at editor@columbiabasinherald.com. He welcomes letters to the editor and news tips of all sorts related to events happening in and around Grant and Adams counties.
Want to get involved or catch a show?
Columbia Basin Allied Arts
www.cba-arts.org
Physical address:
6989 College Parkway
Moses Lake, WA
509-793-2059
Mailing address:
7662 Chanute St NE
Moses Lake, WA 98837-3299
To volunteer, email Shawn Cardwell at director@cba-arts.org with details regarding how you would like to help.
Upcoming CBAA events:
April 4: 3 p.m. & 6 p.m.
Rumpelstiltskin
Wallenstein Theater at BBCC
6989 College Parkway NE, Moses Lake
Admission: $7
April 12 at 10 a.m.
April 15 at 7 p.m.
Mandala Center for Change presents Residency for Healing
Interactive theater offers high schoolers and adults the opportunity to explore themes that are important to them.
Civic Center Auditorium
401 S Balsam Street, Moses Lake
Participation is free
April 28: 7-9 p.m.
Seattle Rock Orchestra
Wallenstein Theater at BBCC
6989 College Parkway NE, Moses Lake
$15-$30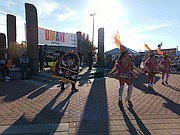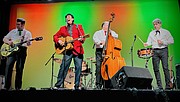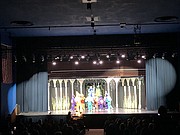 Recent Headlines
---