Thinking ahead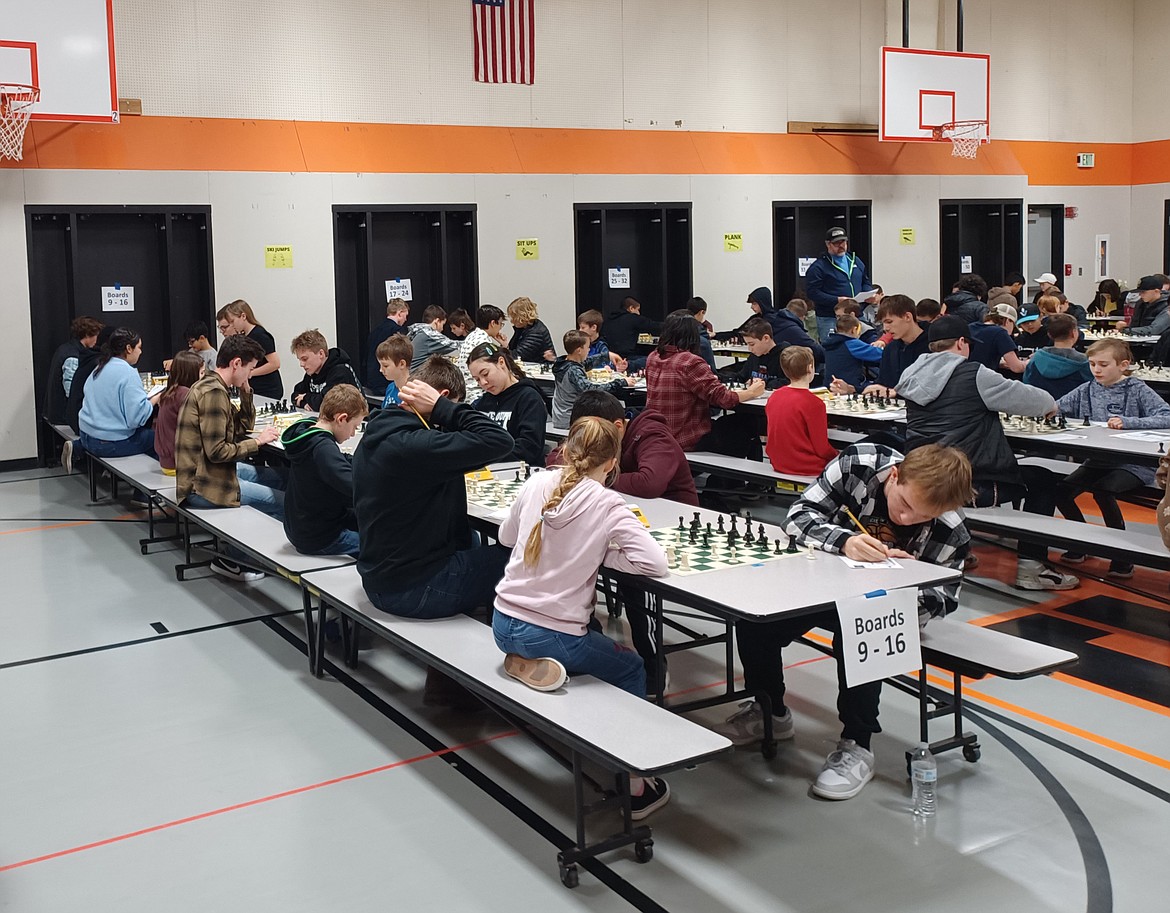 A hundred young players squared off at 50 chessboards Saturday at Parkway Elementary School in Ephrata for the 16th Waypoint Foundation Scholastic Chess Tournament.
JOEL MARTIN/COLUMBIA BASIN HERALD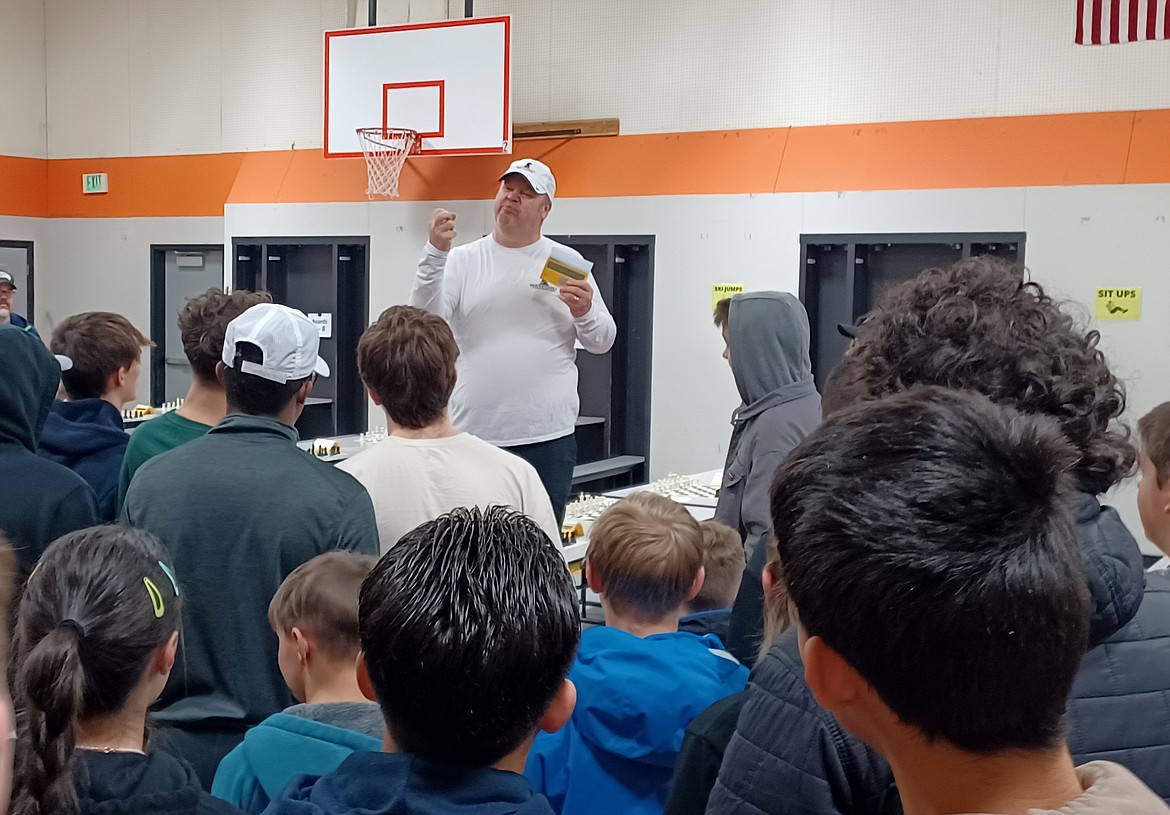 Roger Pugh, co-sponsor with his brother Troy Pugh of the Waypoint Foundation Scholastic Chess Tournament, explains the procedure to the kids about to face off Saturday.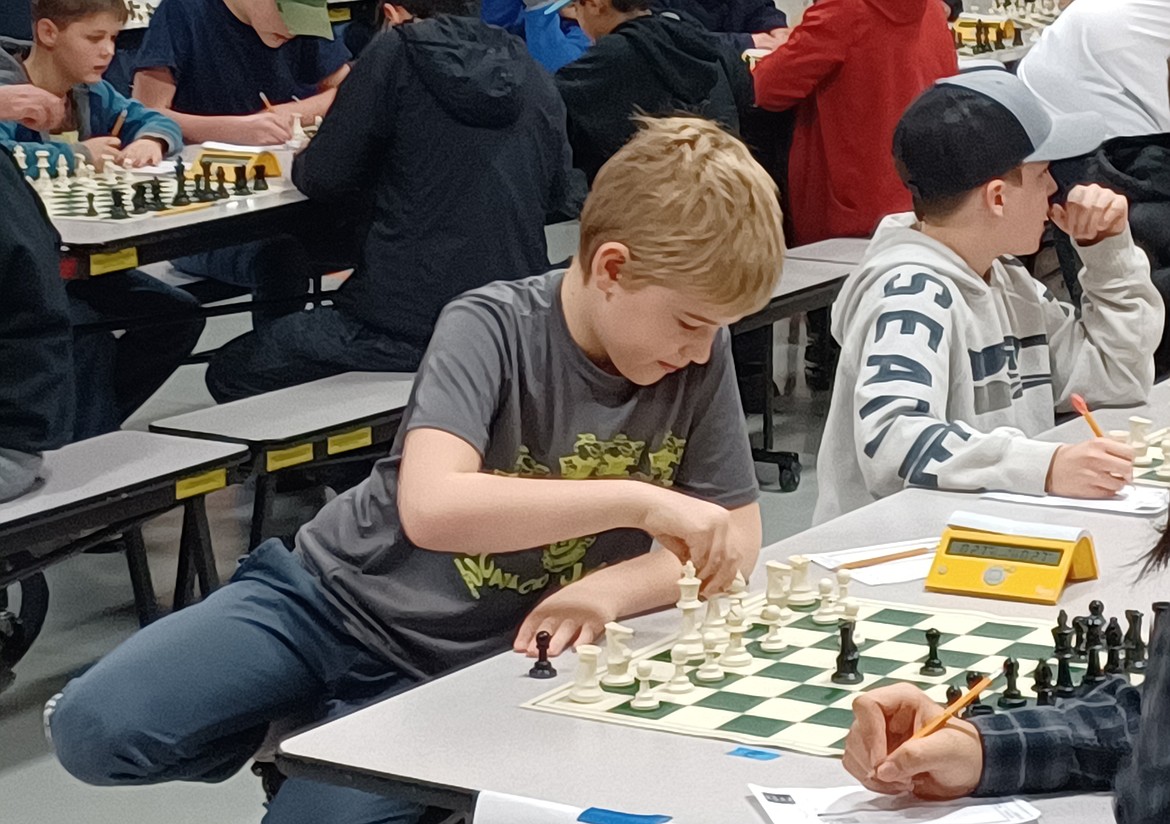 Nine-year-old Kenny Colver of Ephrata is a little fidgety in his seat but makes his move with confidence at the Waypoint Foundation Scholastic Chess Tournament Saturday.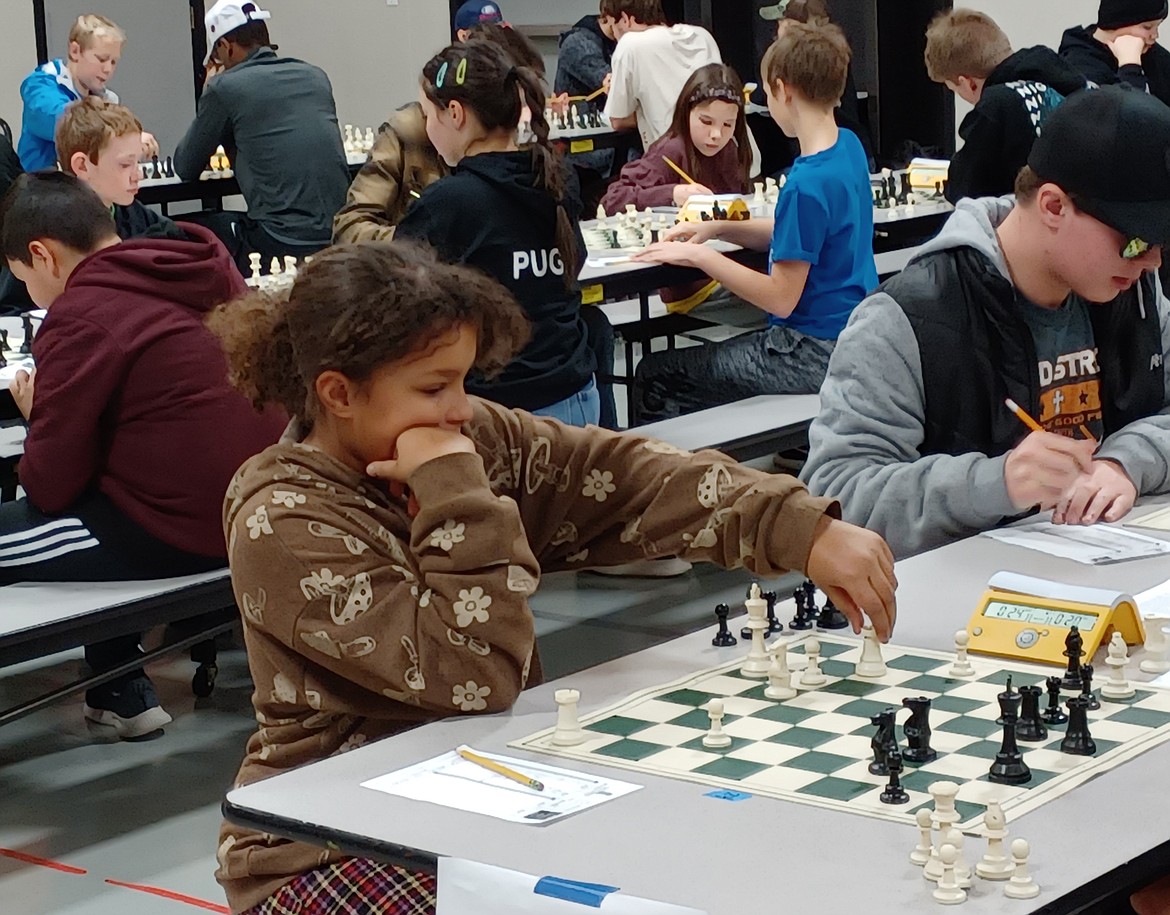 Liliana Henning, 10, ponders her move in the first round of the Waypoint Foundation Scholastic Chess Tournament Saturday. She just learned the game about a month ago, her mother said.
Previous
Next
by
JOEL MARTIN
Staff Writer
|
February 8, 2023 1:30 AM
To listen to this article, click here.
EPHRATA — Chess isn't something most people think of as a spectator sport, but in Ephrata on Saturday, it was the center of attention as about 100 children, encouraged by parents and teachers, gathered at Parkway Elementary School to show their checkmate chops.
"Chess is a real thinker's game," said Roger Pugh of the Waypoint Foundation in Ephrata, which sponsors the annual tournament. "You've got to think ahead. You've got to think before you move, and if not, you're gonna pay some consequences. And we hope they can use that same lesson in life."
This is the 16th year that Waypoint Foundation has put on the tournament, Pugh said. Like so many things, the tournament had to skip a year during the pandemic. Pugh and his brothers grew up in the Lynden area in northwestern Washington, playing in a regular tournament. When one brother passed away in 2001, Pugh and his brother Troy Pugh, now living in Ephrata, decided to put on a chess tournament in his memory.
Roger Pugh said that there are 50 boards and 50 timers, so enrollment is capped by necessity at 100 players. This year they had 107 kids sign up, so the latecomers went on a waiting list. When the tournament began Saturday, enough players didn't turn up that nobody was turned away.
"Some of these kids have come many years," Pugh said. "We were realizing this morning that we now have done this tournament long enough that most of these kids weren't born we started. So it's kind of fun. And this year, we have one of the fullest capacities. During the COVID years, we got down to some low numbers. We didn't care; we'll still do it. But we were really happy with the turnout this year."
Competitors range in age from kindergarten through high school, Pugh said, and come from school districts all over the region; there are also some home-schoolers. After everybody plays five games, those players who have gone undefeated play each other until it all comes down to a final championship game. Games are limited to 30 minutes with a timer at each board. If a player runs out of time, even if they're winning, they lost, Pugh explained to the crowd before the first round.
The first prize is $500, Pugh said, and the other prizes are flexible depending on the number of players, Every competitor walks away with some prize, he added. Lunch consisted of pizzas from Time Out Pizza down the street.
Liliana Henning, 10, was facing off as a beginner.
"It's her first time and she's playing kids a lot older than her," Liliana's mom Sarah Henning said. "We've just been practicing for about a month or two, just playing, me and her and her grandpa."
Nine-year-old Kenny Colver already had one or two tournaments under his belt, his mom Gina Colver said. Like Henning, his first opponent was quite a bit older than he was.
"(Chess is) really good to make him think about his future actions," Gina Colver said.
Two players, senior Jamie Senator and sophomore Zane Chaffee, came down from Lake Roosevelt High School in Coulee Dam, accompanied by LRHS English teacher Steve Files.
"We have a chess club that meets twice a week at lunch," Files said. "And we have a little tournament at school every year. This is the first time we've been down here for something of this scale."
The bottom line is to have fun, Pugh said.
"Especially nowadays, when most kids can't get their face out of a computer or a cell phone or a game box of some kind, it's a way to be interactive," he said. "It's a way to look at each other across the table and have some good fun competition."
Joel Martin can be reached via email at jmartin@columbiabasinherald.com.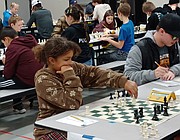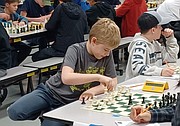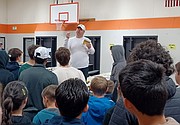 Recent Headlines
---