Fire chief grateful for mutual aid after Tuesday fires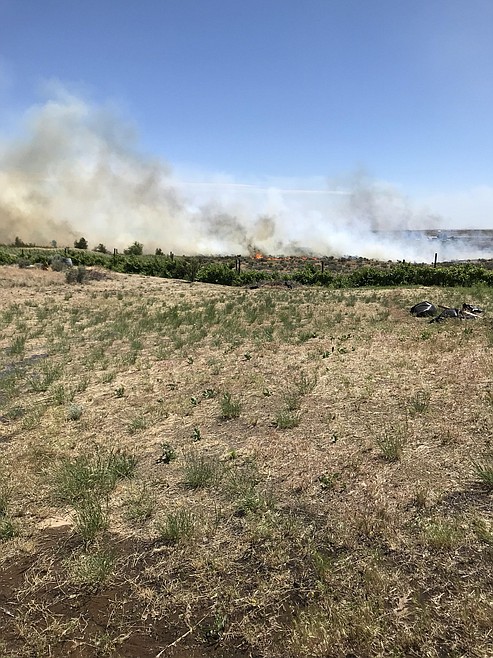 The fire just east of Soap Lake Tuesday prompted level three evacuations by Grant County Sheriff's Office.
COURTESY PHOTO/LESLEY SLOUGH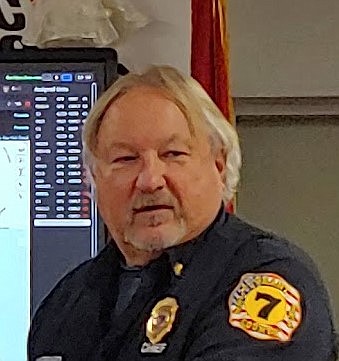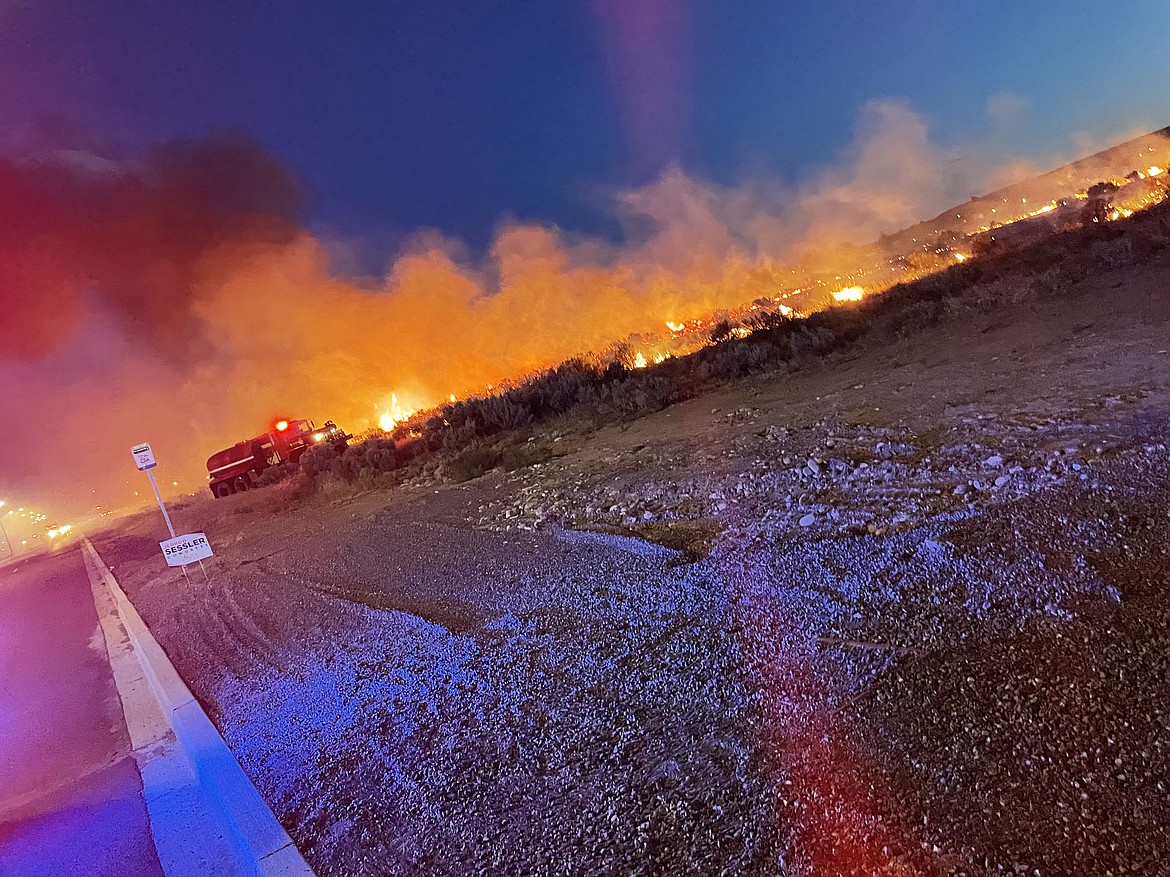 Wednesday evening another fire broke out in Soap Lake within the city limits. It appears to be fireworks-related, according to Grant County Fire District 7 Chief Kirk Sheppard.
Previous
Next
by
REBECCA PETTINGILL
|
June 30, 2022 5:09 PM
SOAP LAKE — June 28 was a busy day for Grant County firefighters. At least five different wildfires broke out around the country prompting responses from local departments and mutual aid from throughout the county.
Grant County Fire District 7 Chief Kirk Sheppard said he was on vacation and out of the state when the fires broke out but he appreciates all the mutual aid partners who responded to the call for support.
"I want to throw my heartfelt thank you out to all the support from the community but more importantly all of the other firefighting agencies that came to provide us mutual aid," said Sheppard. "You know, without the bond between all the fire departments, there's no way that small agencies like mine would be able to handle these things."
The wildfire in Soap Lake was estimated to be at least 300 acres and prompted level three evacuations by the Grant County Sheriff's Office. Around 50 structures were at risk but none were lost according to the last update on the GCSO Facebook page.
Sheppard said there were at least half a dozen mutual aid partners working on the Soap Lake fire at one point along with District 7.
"There were people out there patrolling until five or six in the morning. We had crews out there making sure that there were no hotspots that were going to reignite," said Sheppard.
A Fire District 7 vehicle, part of the response to the wildfire east of Soap Lake, was involved in a rollover collision near Road 20-Northeast and Road B.5-Northeast around 7:30 that evening. The collision is being investigated, according to GCSO, but the early indication is that the vehicle drove onto the soft shoulder and rolled three-quarters of a roll down a steep embankment. The release by GCSO also said it was not speed-related. Two Fire District 7 firefighters had minor injuries as a result and both were transported by ambulance to Columbia Basin Hospital
Other wildfires were located near Quincy at Road 14-NW near Road M.5-NW, west of Moses Lake on North Frontage Road West at Hiawatha Road-NW and south of Ephrata at Neva Lake Road and SR28.
Fire Marshal Nathan Poplawski said his team was called to investigate four fires from Tuesday and that none appeared to have been intentional or fireworks-related. Two of the four investigations have been completed with undetermined outcomes. Despite the undetermined outcome, Poplawski said they did not appear suspicious. He noted the heat of the day paired with the wind was a big contributor to the fires around the county.
To add to the chaos, Coulee Medical Center had to be evacuated due to a gas leak. Around 25 patients were transported by ambulances to other facilities around the region.
The following evening, on June 29, another fire broke out in Soap Lake, just off the west side of Division Street South between Basin Street NW and Eighth Avenue SE. The property that caught fire is full of sagebrush and other shrubsteppe that is fuel for fires.
Sheppard said there were witnesses who saw children shooting fireworks in that area right before the fire broke out.
While Sheppard said any charges or fines are up to Soap Lake Police Department, he noted it is illegal to discharge fireworks in Soap Lake City limits currently and the property was in city limits.
Sheppard said firefighters from District 7 and Grant County Fire District 13 spent about an hour and a half putting it out. He estimated the fire burned six to seven acres.
Rebecca Pettingill may be reached at rpettingill@columbiabasinherald.com.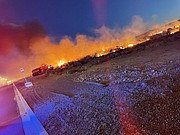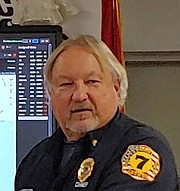 Recent Headlines
---