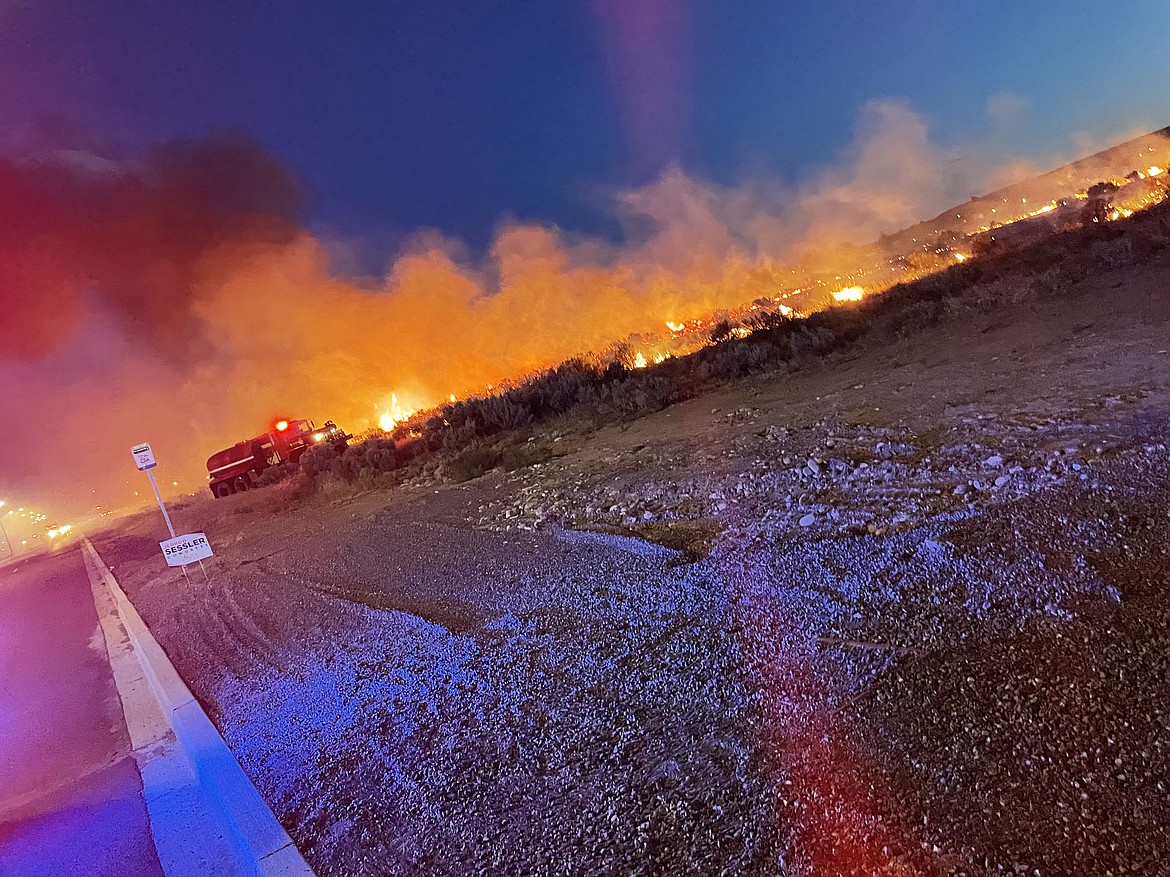 Wednesday evening another fire broke out in Soap Lake within the city limits. It appears to be fireworks-related, according to Grant County Fire District 7 Chief Kirk Sheppard.
June 30, 2022
Stories this photo appears in:

June 30, 2022 5:09 p.m.
SOAP LAKE - June 28 was a busy day for Grant County firefighters. At least five different wildfires broke out around the country prompting responses from local departments and mutual aid from throughout the county. Grant County Fire District 7 Chief Kirk Sheppard said he was on vacation and out of the state when the fires broke out but he appreciates all the mutual aid partners who responded to the call for support. "I want to throw my heartfelt thank you out to all the support from the community but more importantly all of the other firefighting agencies that came to provide us mutual aid," said Sheppard. "You know, without the bond between all the fire departments, there's no way that small agencies like mine would be able to handle these things."...
---