MLSD to hold open house for Vanguard Academy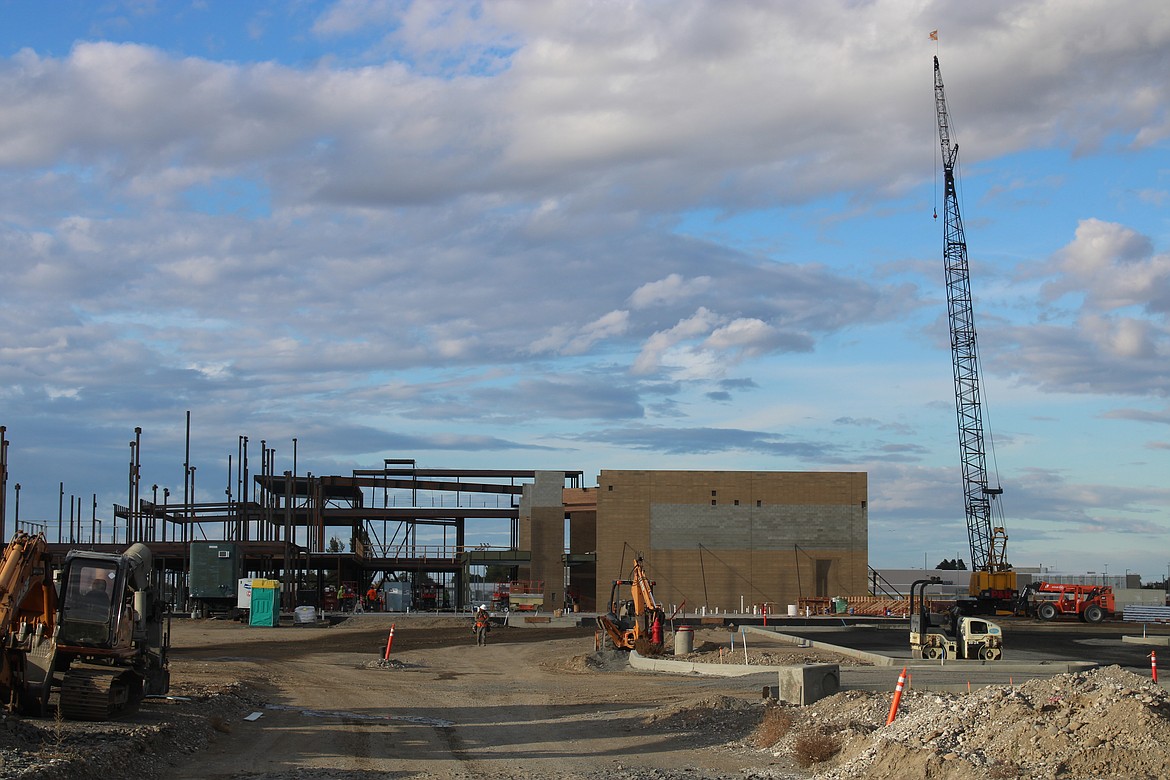 Construction last year progressed on Moses Lake School District's new campus, Vanguard Academy. The new high school will focus on project-based learning, according to a MLSD release.
Dave Burgess/Columbia Basin Herald
by
R. HANS MILLER
Staff Writer
|
January 12, 2022 1:07 AM
The Moses Lake School District will host an open house for potential students interested in attending its latest campus, Vanguard Academy, from 6-8 p.m. today at Columbia Basin Technical Skills Center, 900 Yonezawa Blvd. in Moses Lake.
The new campus will be open to incoming ninth- and tenth-grade students who are interested in project-based learning, sometimes referred to as PBL. This learning concept focuses on problem solving through real-world applications for core curriculum items with a focus on critical thinking and providing life skills students can use in post-secondary education, the military or in the workplace, according to an MLSD press release. Students will not work in standardized classrooms, but will instead have flexible learning spaces that allow them to work on projects and partake in other learning experiences, the release stated.
Most extracurricular activities, such as sports, will be offered through Moses Lake High School for Vanguard students. However, clubs specific to Vanguard that meet appropriate criteria will provide students with elective credits.
The district will enroll 450 students for the 2022-23 school year. After that inaugural year, the district will add a class each of the following two years until the campus meets its limit of 900 students. If more than 450 students register within the first year, a lottery system will be used to draw students equally from all MLSD middle schools and Moses Lake High School, the press release said. Current eighth- and ninth-grade students will be enrolled in the academy next month.
Anyone with questions may contact Kelly Cutter, Vanguard Academy's planning principal, at 509-793-7050.
(Editor's note: This story has been updated with the correct day of the open house.)
Recent Headlines
---