Due caution: Mindfulness can prevent fraud in repairs, remodeling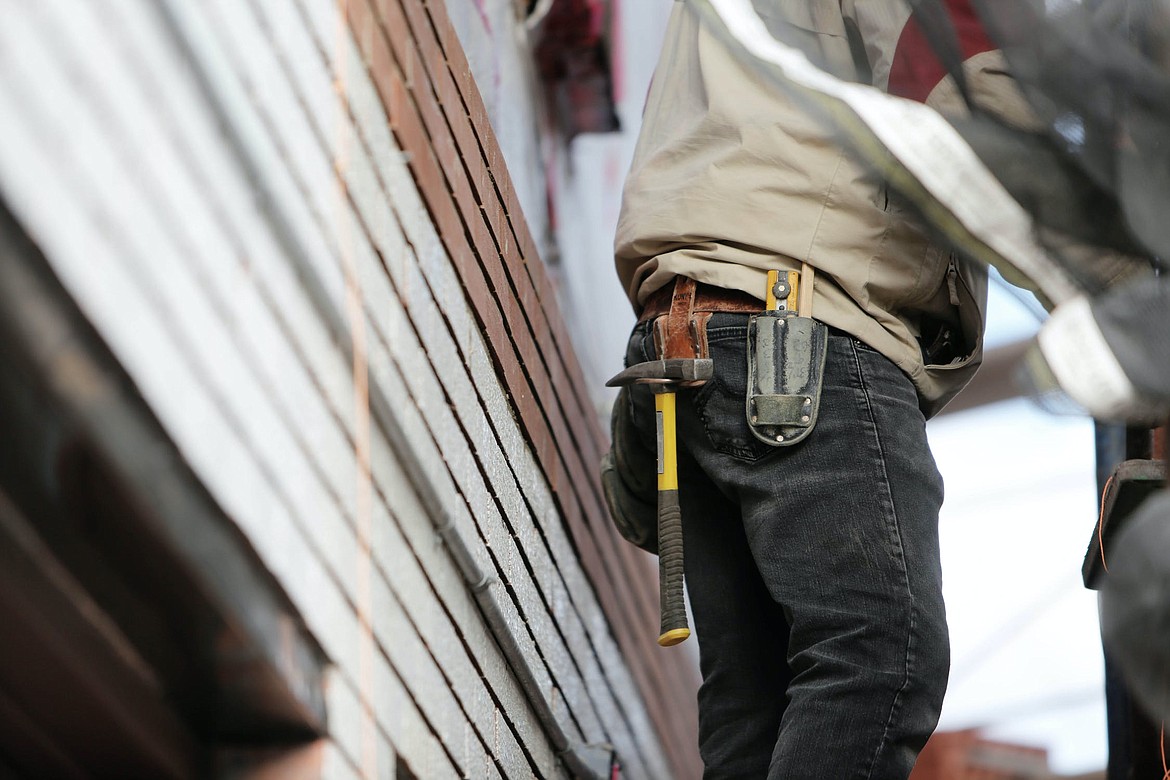 With a new year and tax returns around the corner, homeowners may be considering remodeling or making repairs to their homes. As they consider these projects, experts say it's important to verify the dependability of contractors prior to signing contracts.
Life of Pix/Pexels
by
R. HANS MILLER
Staff Writer
|
January 1, 2022 1:00 AM
Winter weather, the start of the new year and a plethora of home improvement shows may see Columbia Basin homeowners eyeing repairs or improvements to their homes. However, Logan Hickle with the Better Business Bureau says vetting contractors before entering into a contract is vital to protect against scams.
"Our biggest type of business, if you look at it as an overall umbrella, is easily construction and general contracting," Hickle said. "So (consumers) should be going to bbb.org and looking that contractor up to see if they're listed."
Hickle said checking the bureau's website is just the first step in verifying a contractor's dependability. While on the site, he recommended reading reviews for the company, seeing how the contractor responded to any complaints and then looking at other sources of information. Speaking with whoever provides the homeowners' insurance policy for the consumer can help too, Hickle said. Insurance companies often have contractors they've already vetted.
"Just like they should be getting multiple quotes from contractors, they should be getting multiple points of reference from different sources," Hickle said.
George Ramos of Ace Services, a general contractor based at 2103 Perch Ave. in Moses Lake, agreed with Hickle and suggested looking at Google, Yelp and other websites that provide reviews. He also said verification of licensing and insurance is a vital part of choosing the right company for any home improvement or repair project. The Washington State Department of Labor and Industries offers a contractor verification tool at www.secure.lni.wa.gov/verify/, he said. Consumers can enter potential contractors into that system and confirm several important items associated with a potential home improvement company.
The L&I site provides information on licensing, bonds and insurance policies available. Still, Ramos said it's also important to look at reviews to see what sort of customer service contractors provide.
"My reputation means everything to us – our reputation online," Ramos said. "That's like our call sign right there."
Ramos said consumers should look at the signs of a well-managed company, as well. Without pulling anything up online, contractors should always have their license and insurance information on them, he said. The vehicles and other equipment used by construction crews should be well maintained with appropriate branding on vehicles, especially for jobs that may run more than $10,000. With items under the amount of the company's bonding amount, typically $10,000, consumers can file against the bond to regain money lost in a fraudulent or poorly-performed remodel or repair, he said.
Hickle said consumers should also be aware of the sales methods being used.
"When it comes to storm chasers, specifically, what a lot of people see is door-to-door contractors will come knocking and they kind of unleash the high-pressure sales tactics," Hickle said.
A storm chaser is a contractor or scammer who shows up after a natural disaster and tries to take advantage of the situation by offering home repairs they may later skip out on or are not licensed to perform, Hickle said.
For home repairs, Hickle said homeowners should never sign insurance checks directly over to a repair company. Instead, he said consumers should use credit cards whenever possible and use insurance checks to pay off the credit card bill.
"We always suggest a credit card, because if it is fraudulent, there's additional protections in place with credit cards versus debit cards," Hickle said. "… And they should not be signing any documents that give that contractor any right to the insurance claim itself – that money should be coming to the consumer."
Ramos said first-time homeowners should be cautious when hiring contractors. Lack of experience can lead to becoming a victim of a scam, but doing some basic research, even in urgent situations, can protect property owners from fraudulent situations.
Good communication is another sign of a reputable contractor, Ramos said. Immediately addressing any delays in the project with the homeowner, discussing any challenges with obtaining materials during the supply chain complications brought about by the pandemic and establishing a clear and detailed estimate in advance are all important, he said.
"All my estimates are a minimum of two pages," Ramos said. "So, if it's a short estimate, the first, front page on the estimate has all my license numbers and everything. The second page is my company's warranty, so they kind of see what they're getting – the insurance policy and what they're purchasing."
A detailed quote ensures the customer and contractor are on the same page from the beginning, Ramos said, which can save time, money and frustration for all parties involved in the project.
Hickle said anyone considering a larger project should also consider asking for a lien waiver. The waiver protects the consumer by ensuring the primary contractor is responsible for paying their staff, as well as any subcontractors used in the project.
If a homeowner feels they've been scammed, Hickle said it is important to report the situation immediately. Reports should be filed with the Better Business Bureau, the Washington State Department of Labor and Industries, the financial institution any payments were made through and local law enforcement, he said.
Penalties for truly fraudulent contractor actions can include fines and jail time, dependent on the severity of the situation, Hickle said.
Hickle and Ramos said it is possible to find good contractors who will be honest and dependable – it just takes a bit of planning on the consumer's part, they said.
Hickle encouraged homeowners to take extra steps, especially when vetting roofers.
"The number one that we get in terms of the number of complaints is roofing contractors, so roofing services. So that's one thing that consumers should probably be watching for as they're looking for new roofs – making sure they're taking those extra steps in vetting them," Hickle said.
Recent Headlines
---