November options narrowed after primaries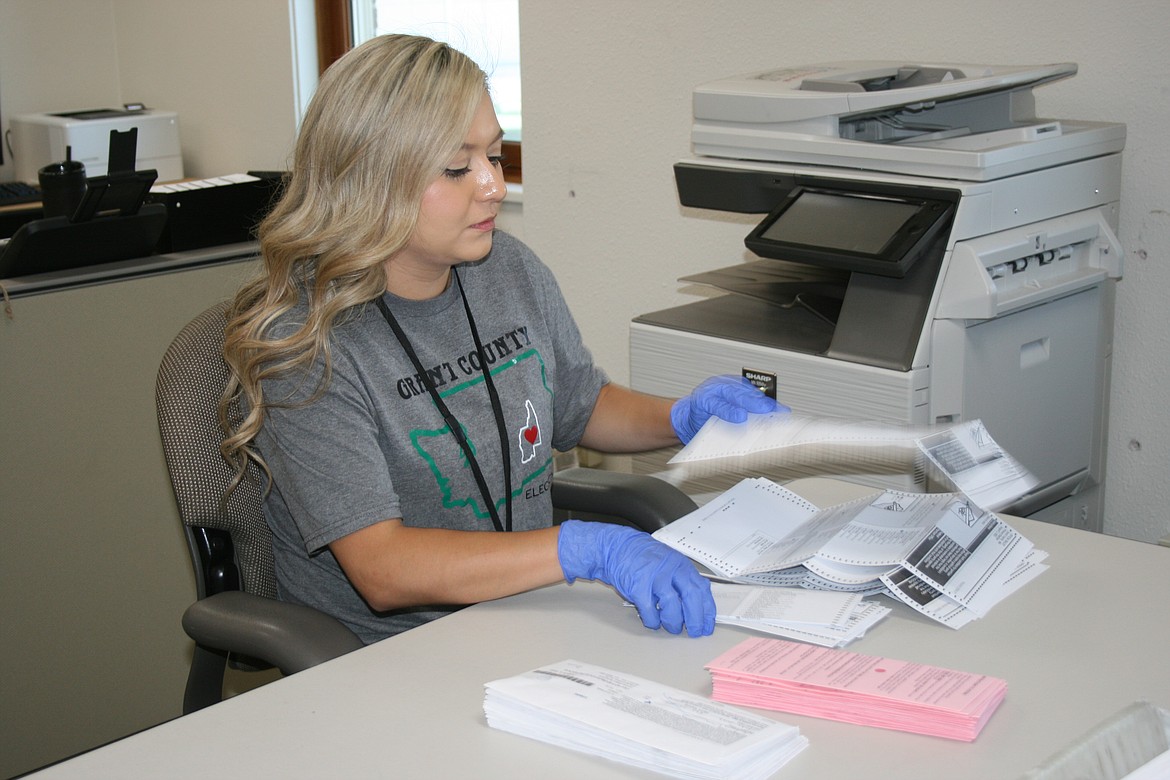 Aleanah Lopez of the Grant County Auditor's Office begins the work of opening ballots for tabulation Tuesday afternoon. Ballots will continue to be processed as they are received in the mail.
CHERYL SCHWEIZER/COLUMBIA BASIN HERALD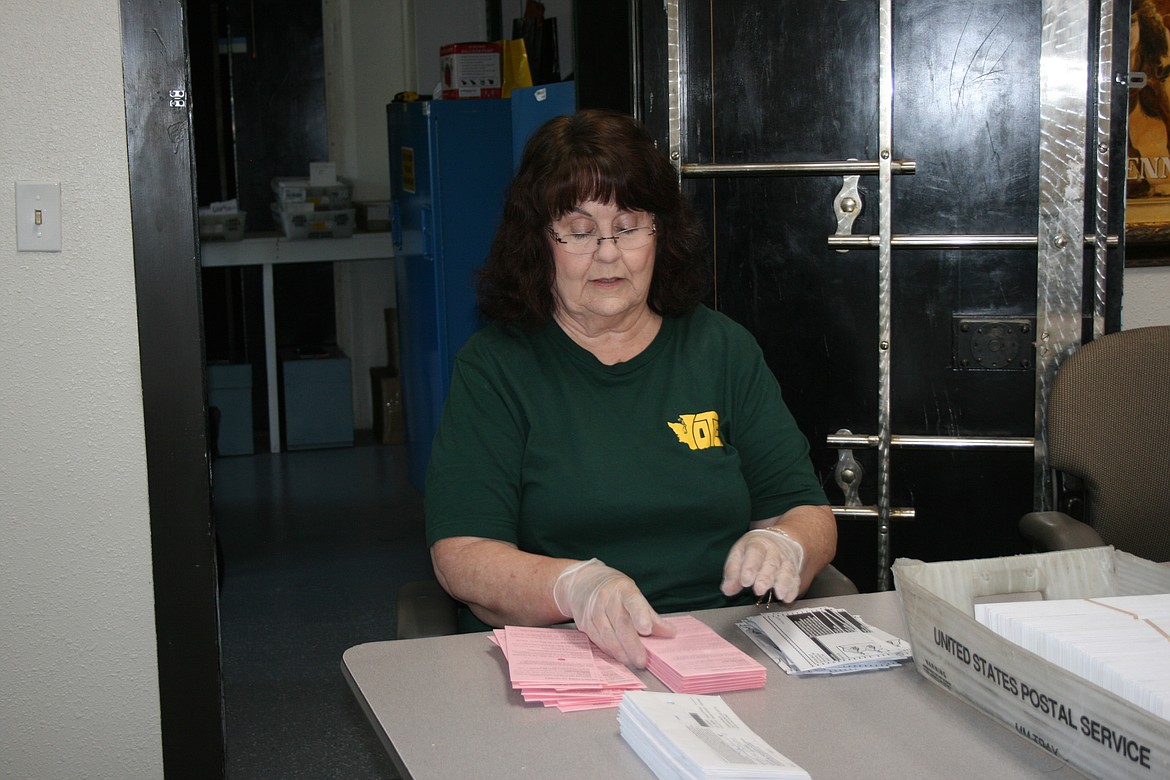 Dedra Osborn of the Grant County Auditor's Office separates ballots from envelopes Tuesday.
Previous
Next
by
R. HANS MILLER
Staff Writer
|
August 2, 2022 9:21 PM
COLUMBIA BASIN — While Grant and Adams county voters had plenty of options in the Aug. 2 primary, the point of the August ballot is to narrow down options in November to no more than two candidates for each race.
The results posted below are unofficial and do not include all ballots. Mail-in ballots or ballots with signature issues needing to be rectified before they are counted are not included. Results of the primaries are expected to be certified by Aug. 16 at the county level and Aug. 19 at the state level, according to the Washington Secretary of State's website.
Only contested races are included below and additional coverage will be provided as ballot totals are finalized.
Adams County:
As of Tuesday evening, 1,515 Adams County ballots had been counted with about 600 left to count according to the county's election results site. The county estimates about a 19.41% voter turnout so far, with additional ballots expected in the coming days. The next anticipated report of ballot counts and results is expected to be reported Aug. 5 at 2 p.m.
Incumbent Sheriff Dale Wagner is facing Matthew Carlson in the race for the top badge in the county. Both have made it through the primary and will appear on the ballot this November with Wagner receiving 804 votes to Carlson's 611.
County Commissioner for District 3 incumbent Terry Thompson is lagging behind Miguel A. "Mike" Garza in the race for the District 3 seat. Thompson has received 135 votes to Garza's 181. This leaves the race fairly unclear though as there are enough ballots outstanding to change the count significantly.
Grant County:
As of 8:15 p.m. Tuesday, 11,838 ballots of an estimated 13,338 ballots received so far had been counted by election officers in Grant County. That is roughly 89% of the total ballots submitted with about 24.91% of the county's 47,521 registered voters submitting ballots thus far. The next anticipated count will be reported at 5 p.m. Wednesday for Grant County.
In the Grant County assessor's race, incumbent Melissa McKnight will face James H. Liebrecht in the fall. McKnight was ahead at press time with 80.8.% of the vote to Liebrect's 18.9%. Thirty votes were for an unspecified write-in candidate or candidates - or about 0.2% of the vote.
The county auditor's seat will go to either incumbent Michele Jaderlund or Richard Stevens. Jaderlund received 8,354 votes to Stevens's 2,742, alongside 22 write-in votes for unnamed candidates.
Incumbent County Clerk Kimberly A. Allen was in the lead with 6,760 votes (64.31%) as of press time. She is likely to face former clerk's office staff member Marla D. Roduner in the fall after Roduner received 2,287 votes to fellow challenger Ulises Infante's 1,348 votes. With 1,500 ballots left to be counted at press time, it is possible that Infante may have pulled ahead.
County Commissioner Cindy Carter will likely face challenger Jeff Foster. Carter garnered 1,570 votes while Foster took in 690. Dan DeLano garnered 541 votes.
The office of Grant County Sheriff which former Sheriff Tom Jones retired from earlier this year saw three people vying for the badge of the county's top law enforcement officer. Chief Deputy Joey Kriete with the Grant County Sheriff's Office is running against former Mattawa Police Chief Joe Harris and farmer James Baker. All three indicate they are Republicans. Kriete was ahead Tuesday evening with 5,107 votes to Harris's 3,106 and Baker's 2,461.
Grant County Hospital District #2, Proposition 1, a measure that would allow the district to issue no more than $55 million in general obligation bonds within 30 years to pay for a new hospital looked to be leaning toward approval by voters Tuesday evening. If the final vote is in favor of the bond proposal, the funding would be used to build a new hospital to replace the current, aging facility and equip it with appropriate medical equipment.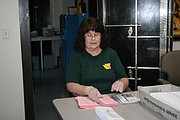 Recent Headlines
---