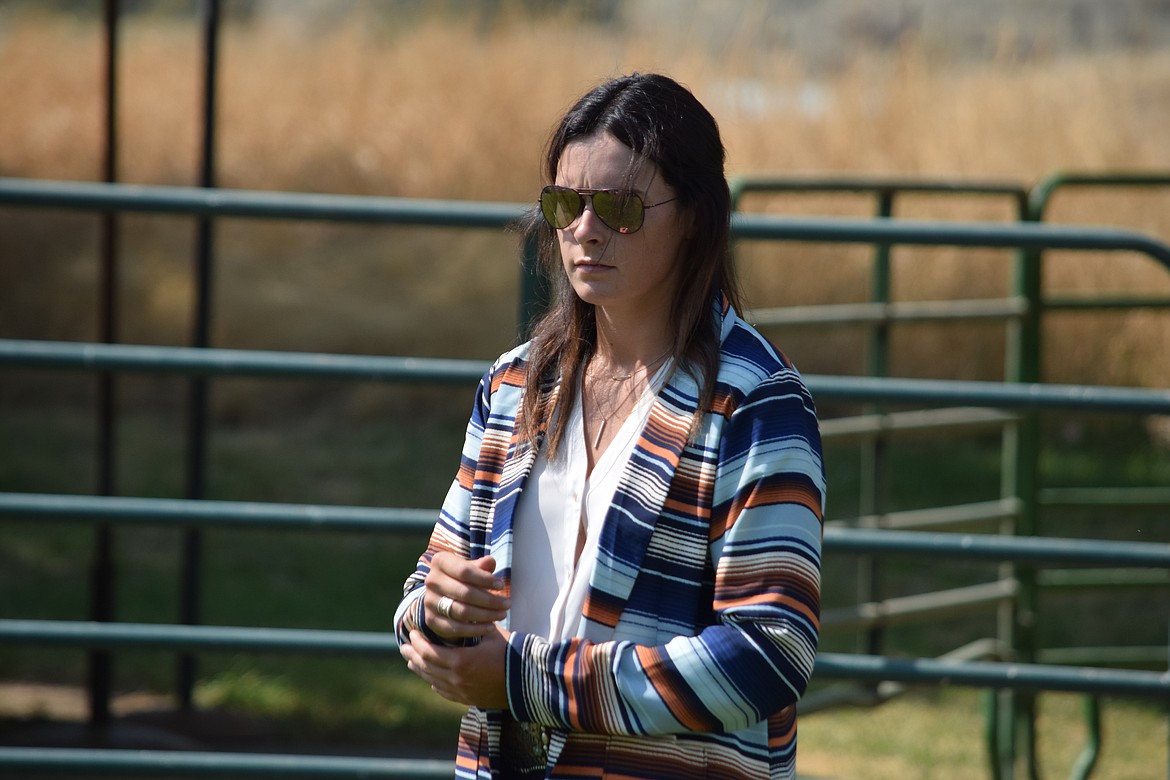 Livestock judge Alexis Andrews looks over the Future Farmers of America market steers during the first day of competition at the Wheat Land Communities' Fair in Ritzville on Thursday.
September 1, 2022
Stories this photo appears in: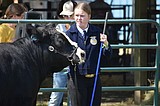 September 1, 2022 4:47 p.m.
Wheat Land Community Fair kicks off in Ritzville
RITZVILLE — Hannah Towne was rushing to get her steer, Chuck, ready to show at this year's Wheat Land Communities' Fair on Thursday. "So I bought this steer in October, and I've been working on getting him tamed and leading him around our pen, washing him, clipping him, making sure he's all prepped and ready for the chaos of the show," Towne, 14, said. Her dad Gordon Towne, who farms and ranches a small herd near Ritzville, gave her a few pointers on how best to use the electric razor to shape the hair on the cow's tail just right. "I have a lot of fun showing with these people around me. They're all my friends," Hannah said. "I really enjoy coming here. It's a big community and everybody's willing to support (us) and I just really love showing here." ...
---