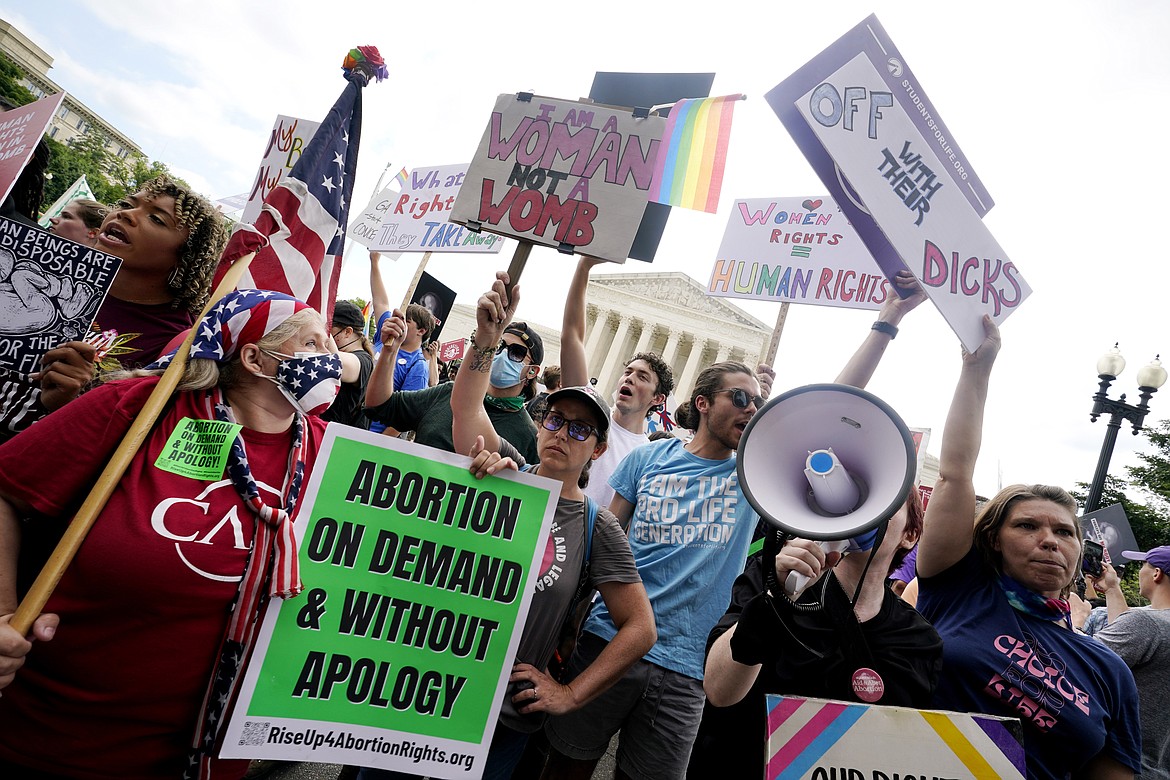 People protest about abortion, Friday, June 24, 2022, outside the Supreme Court in Washington. The Supreme Court has ended constitutional protections for abortion that had been in place nearly 50 years — a decision by its conservative majority to overturn the court's landmark abortion cases.
June 24, 2022
Stories this photo appears in: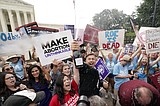 June 24, 2022 10:07 a.m.
The U.S. Supreme Court on Friday overturned Roe v. Wade, the 1973 decision that had provided a constitutional right to abortion. The ruling is expected to lead to abortion bans in roughly half the states. In anticipation of the decision, several states led by Democrats have taken steps to protect abortion access. The decision also sets up the potential for legal fights between the states over whether providers and those who help women obtain abortions can be sued or prosecuted. Here is an overview of abortion legislation and the expected impact of the court's decision in every state...
---