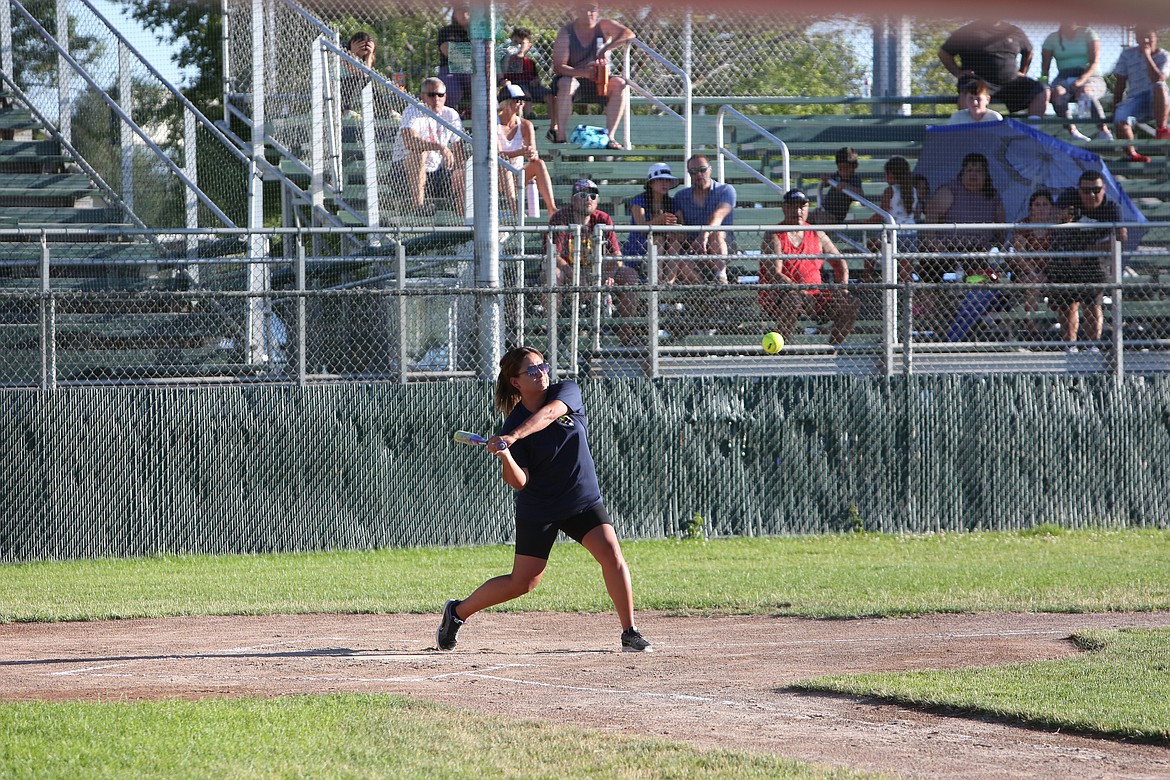 The slowpitch softball game was played on a reduced field, and allowed runners to sub in for hitters who got on base.
July 21, 2022
Stories this photo appears in: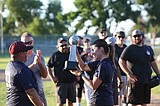 July 21, 2022 4:56 p.m.
MOSES LAKE – The Battle of the Badge returned to Larson Playfield on Wednesday night, with the Moses Lake Police Department defeating the Grant County Sheriff's Office 21-19 in the community outreach softball game. "It's a good opportunity for the men and women in law enforcement to to get out and compete against each other, but, yeah, have some fun," Grant County Sheriff Ryan Rectenwald said...
---