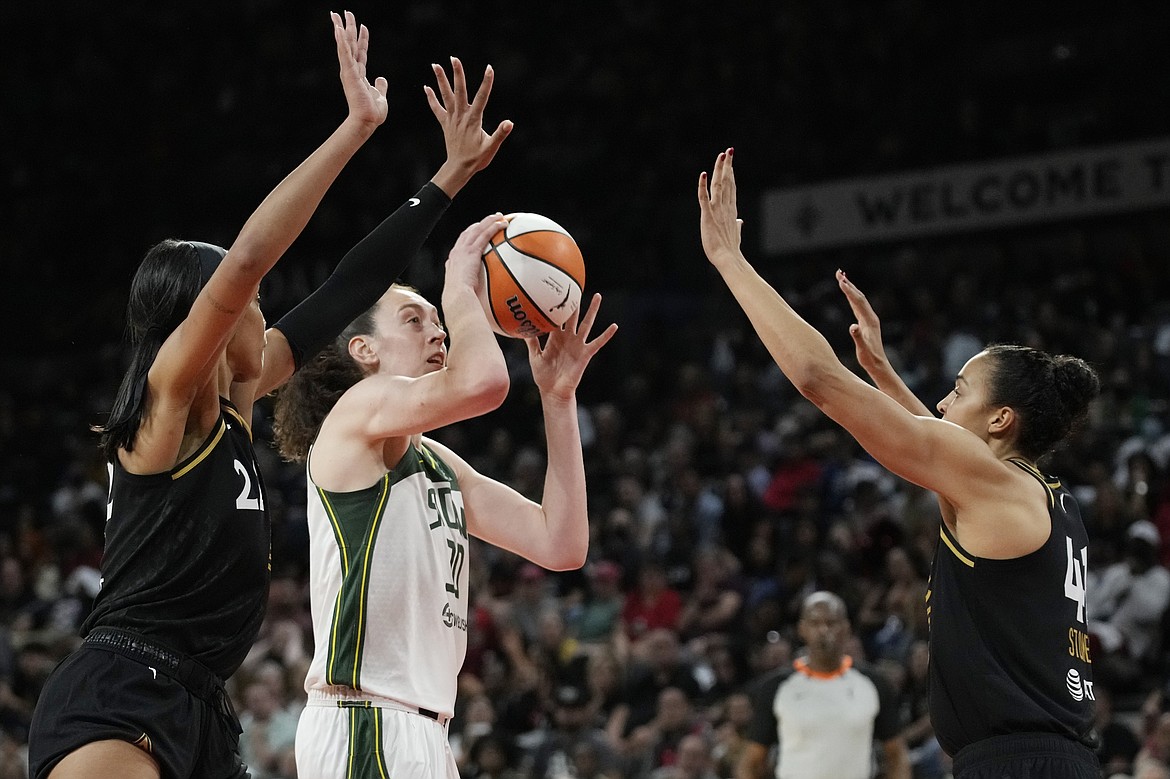 Seattle Storm forward Breanna Stewart (30) shoots against Las Vegas Aces forward A'ja Wilson, left, and center Kiah Stokes, right, during the second half in Game 1 of a WNBA basketball semifinal playoff series Sunday, Aug. 28, 2022, in Las Vegas.
August 31, 2022
Stories this photo appears in: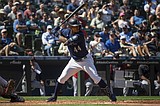 September 1, 2022 1:20 a.m.
M's enter final stretch, Storm fight in playoffs and a new quarterback for the Seahawks
SEATTLE – With the Storm making waves in the playoffs, Mariners nearing the regular season's final stretch and the Seahawks entering the regular season, Washington's professional teams have been busy over the past week. Mariners Seattle began a four-game home stand against the Cleveland Guardians last Thursday, winning the first two games 3-1 and 3-2 before losing 4-3 in the third game. In the final game of the series, the Mariners shut out Cleveland for a 4-0 win. Pitchers Marco Gonzales, Penn Murfee and Robbie Ray all earned wins in the series. Along with the series win against the Guardians at home, the Mariners locked up their prized rookie Julio Rodríguez last week. The 21-year-old rookie's deal is difficult and drawn out, but it can be briefed as a 12-year extension worth, at minimum, $209.3 million over that span. The deal can move upwards in value to nearly $470 million with incentives. If Rodríguez were to win an MVP over the span of the contract extension, it increases in value to $280 million and up to $350 million if he wins two MVP awards according to spotrac.com...
---