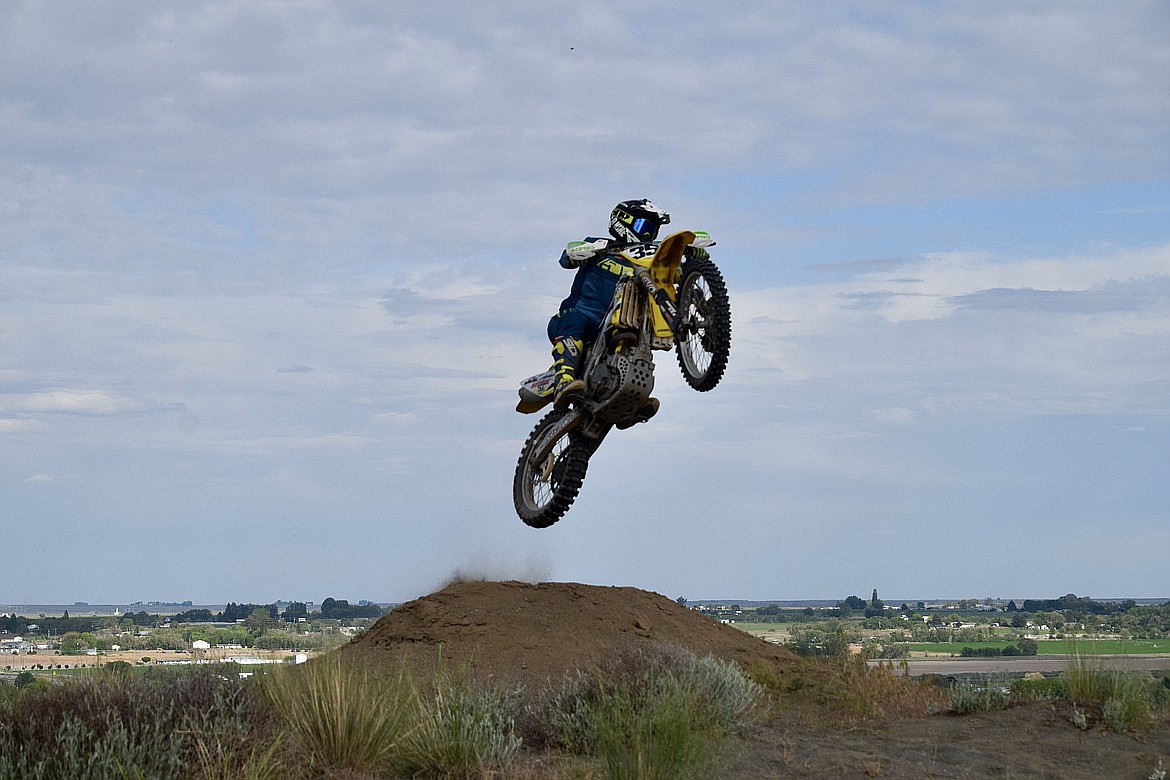 The now-recognized jump saw Harvill jump 425 feet in Royal City on May 12, 2012. He had surpassed the previous record for the greatest distance jumped on a motorcycle from a ramp by a male cyclist by more than 65 feet.
August 30, 2022
Stories this photo appears in: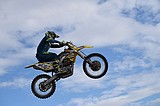 August 31, 2022 1:25 a.m.
Harvill's accomplishment made official 10 years later
EPHRATA - Slightly more than a decade after he made the record-setting jump, Alex Harvill is being recognized by Guinness World Records for his accomplishment. "I started the process in February (to get the jump recognized)," said Debi Chamberlin, Alex Harvill's mother. "And just, you know, like a thought came in my head - I swear it came from Alex, 'You know, why not try to get his jump recognized because there's enough evidence all over the place, it just needs to be gathered.'" Harvill passed away in June 2021 after suffering fatal injuries while practicing a record jump that he would perform during the Moses Lake Airshow. He was rushed to Samaritan Hospital after a bad landing that sent him flying over his handlebars. Unfortunately, he passed away from his injuries...
---