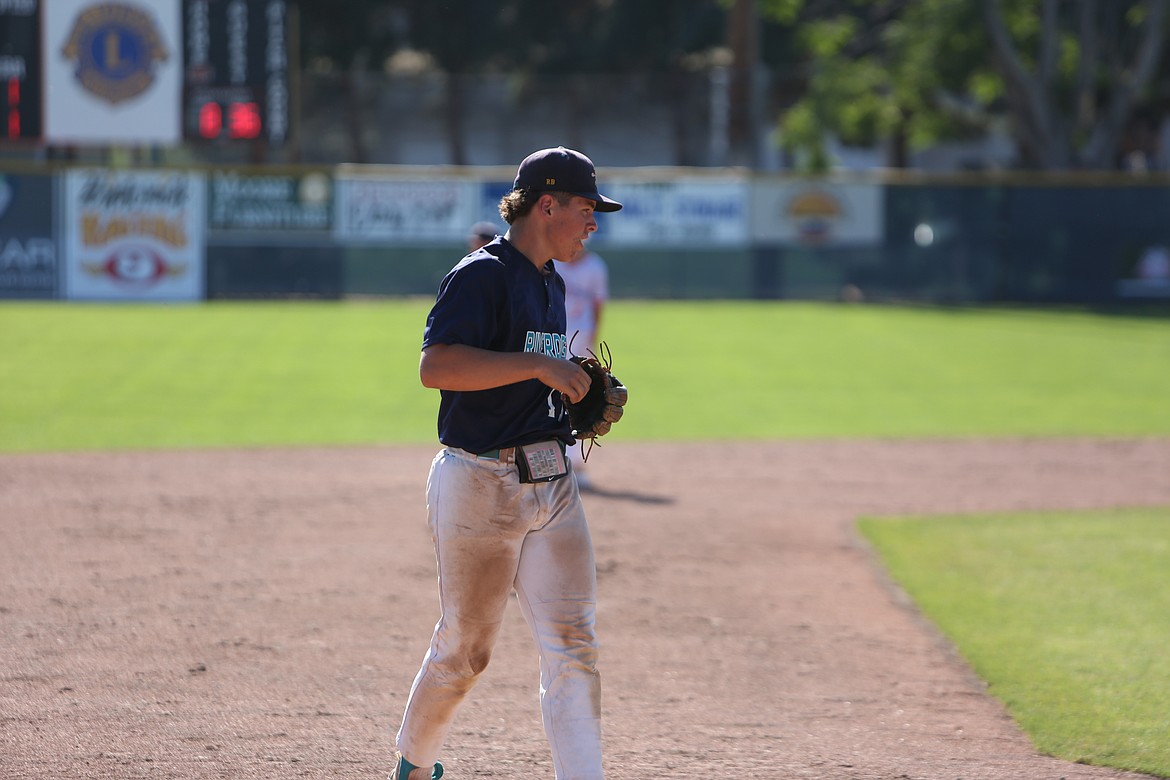 Andre Garza looks on from third base during the Riverdogs' 3-1 quarter finals loss to the Southeast Tropics on Thursday.
August 14, 2022
Stories this photo appears in:

August 15, 2022 1:30 a.m.
EPHRATA – As the host team, the Columbia Basin Riverdogs began the 2022 16-18U Babe Ruth World Series under the lights at Johnson-O'Brien Stadium with a packed house. With a win in the first game, a 10-0 win over the KUBA Kings, the Riverdogs started off pool play on a high note - however, struggles began soon after. "You always want to play in a World Series," Riverdogs head coach Jason Laugen said. "Ultimately you want to win one, but just like the state championship – there's only one happy team at the end of the World Series." After the opening win, the Riverdogs fell to the Northwest Bakersfield Waves 6-0 on Sunday and the Stamford Thunder 3-1 on Monday. After a day off on Tuesday, the home team was on the brink of elimination against a fellow team from Washington, Farmers Baseball out of Brewster. "We battled," Laugen said. "Battled through this World Series. Two of our three losses were by a score of 3-1. Great ball games, and going out and competing."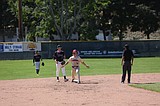 August 15, 2022 1:15 a.m.
EPHRATA – The Alabama Rawdogs continued their dominance on Saturday, taking home the title in the 16-18U Babe Ruth World Series in Ephrata. Alabama went undefeated throughout the tournament, outscoring opponents by 60 runs over the six games played. "Our goal was to get here and win it, and obviously perform well," Rawdogs manager Tony Hendrix said. "When you got a team like this, our guys are top to bottom swinging." The Rawdogs began pool play with three consecutive wins by double-digit runs before defeating the Southeast Tropics 4-2 in the final match of pool play. After earning the top seed in the American Division, Alabama had a first-round bye in bracket play. "I always tell our guys, it's hard to win when you first get here," Hendrix said of his past managing experience in the World Series. "Fortunately, we've been to several (World Series), and I think experience in the dugout - just not getting caught up in the World Series and the name of it - goes a long way for our team."
---