Sandra Doreen Hintz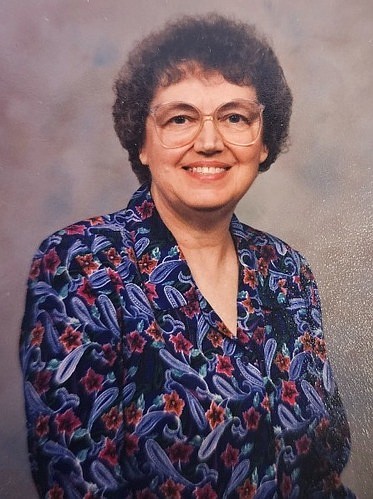 |
September 18, 2023 1:11 PM
Sandra Doreen Hintz was born to Robert and Irene Weeks on Feb. 12, 1934, in Seattle Wash. She and her brother, Bobby, born June 23, 1936, attended grade schools in Seattle and Bremerton.
After a divorce and later marriage to Joe Yegge, a new little family member was added, Elaine Yegge in 1944 then Joanne in 1946. Sandy felt like Elaine was her baby doll. In 1947, the family moved to Ephrata. John F. Yegge was born in 1948.
Sandy finished junior high in Ephrata and high school in Moses Lake.
The family got involved in square dancing and it soon became a favorite activity.
Sandy and a close friend, Irma, studied to become stewardesses. Irma passed but Sandy didn't because she could not type fast enough, one arm having been broken three times.
Sandy became the secretary at Peninsula Grade School until she married Willard W. Womack. They had 2 children, David M. Womack and Laurie J. (Womack) Ruth.
Sandy and Willie enjoyed BBQs with friends, cards, golf and, most of all, going to square dance events in the area. Willie took a job with the state patrol and later with the Grant County Sheriff's Office.
Sandy became an Avon lady and enjoyed visiting the ladies at their homes. She also helped Willie's mother, Denise, with typing and filing cards at the Red Cross when they had blood drives. Sandy was a sales associate at JC Penney's and worked at a physical therapy office, both in Ephrata.
Sandy found the love and acceptance she longed for in Jesus. She dedicated her life to Him. She found fellowship at Bethlehem Chapel and joined the church in 1993. Sandy loved gospel music, especially the hymns. She also enjoyed bible studies and memorizing God's word. Sandy loved her church, where she had many friends. She prepared communion for several years.
Sandy found joy in her grandchildren Elizabeth A. Ruth, J. Adam Ruth and Matthew Hector and her great-grands Lauren and Ryder Hector.
After being single for many years Sandy married Hilmer Hintz. They had many great adventures in their RV around the northwest. They had seven wonderful years together when he was diagnosed with cancer and succumbed.
Enjoying travel, Sandy joined her sisters and daughter on an excursion to Maui and she took a train trip to Branson, Mo., with some of her lady friends.
Sandy was preceded in death by her parents, her brother, Robert Jay Weeks, and sister Elaine Richardson.
Sandy is survived by her children, David Womack, Ephrata, and Laurie Ruth, Bellingham. Three grandchildren, Elizabeth Kelly and Adam Ruth both of Bellingham, and Matthew Hector of Escadia, Ore., as well as her great-grandchildren, Lauren and Ryder Hector, also of Escadia. She also leaves behind her sister, Joanne Peters (Phillip), Moses Lake; and brother John F. Yegge (Carola), Ocean Shores, Wash., along with numerous nieces and nephews.
Sandy loved her Lord and Savior, Jesus, and in the last few years found great comfort in scriptures she had memorized and her favorite devotional "Jesus Calling".
She has eagerly waited for her home to be with Jesus and be reunited with loved ones, particularly her mother and grandmother.
There will be a celebration of life Sept. 23 at 11 a.m. at Bethlehem Chapel, located at 612 Third Ave. SE in Ephrata. A luncheon will be provided after.
Recent Headlines
---