Othello parade brings out folks of all ages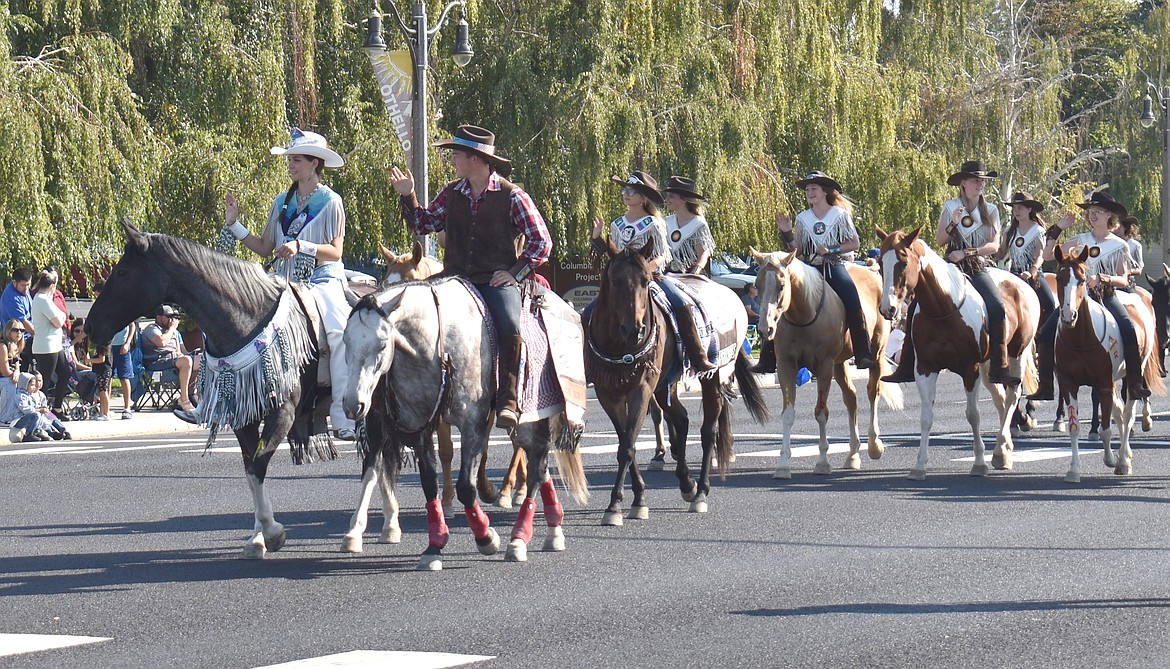 Row upon row of riders clip-clop their way down Main Street for the annual Othello Parade Saturday.
JOEL MARTIN/COLUMBIA BASIN HERALD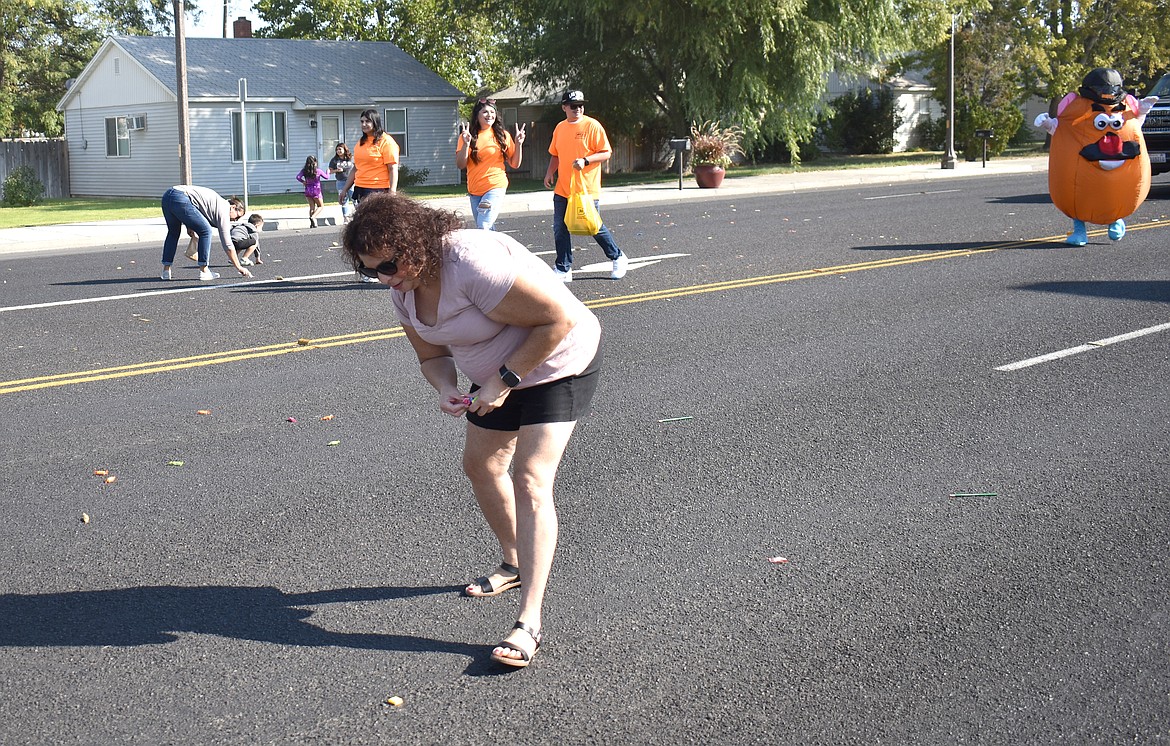 Chrissy Hernandez, who lives in Kennewick but grew up in Othello, shows that people never really outgrow parade candy.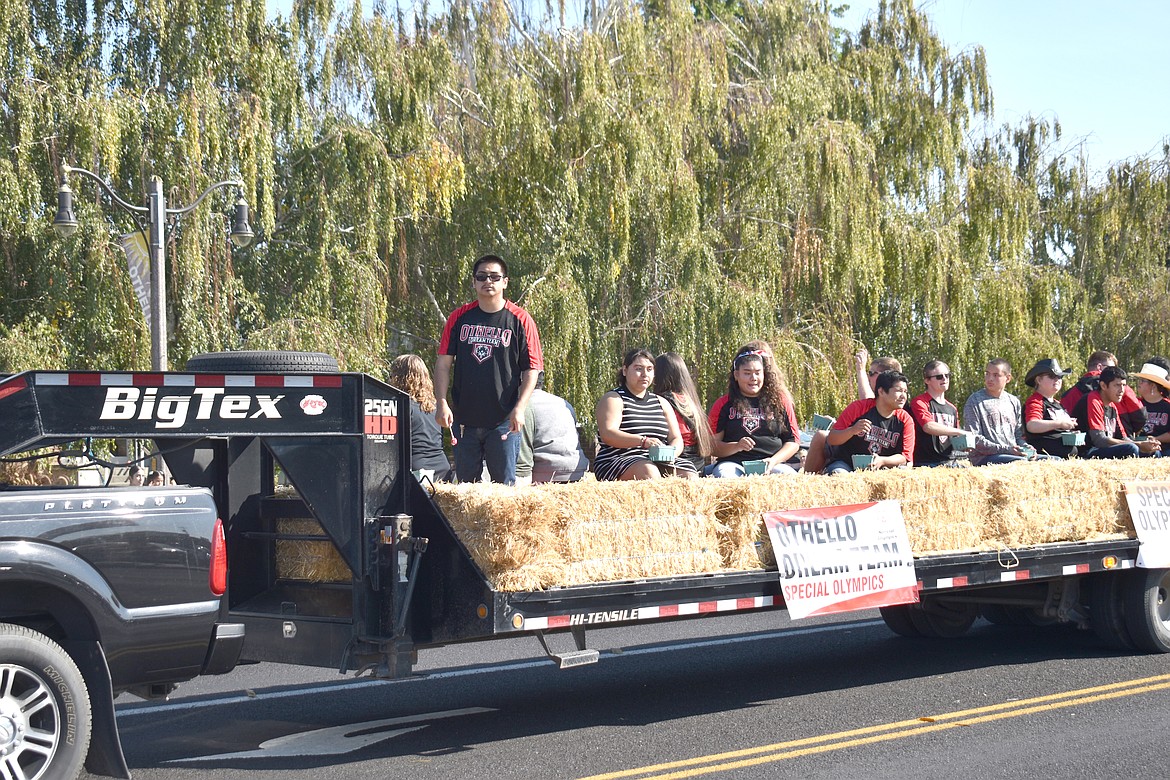 The Special Olympics Dream Team brought just one of the many floats in the Othello Parade Saturday morning.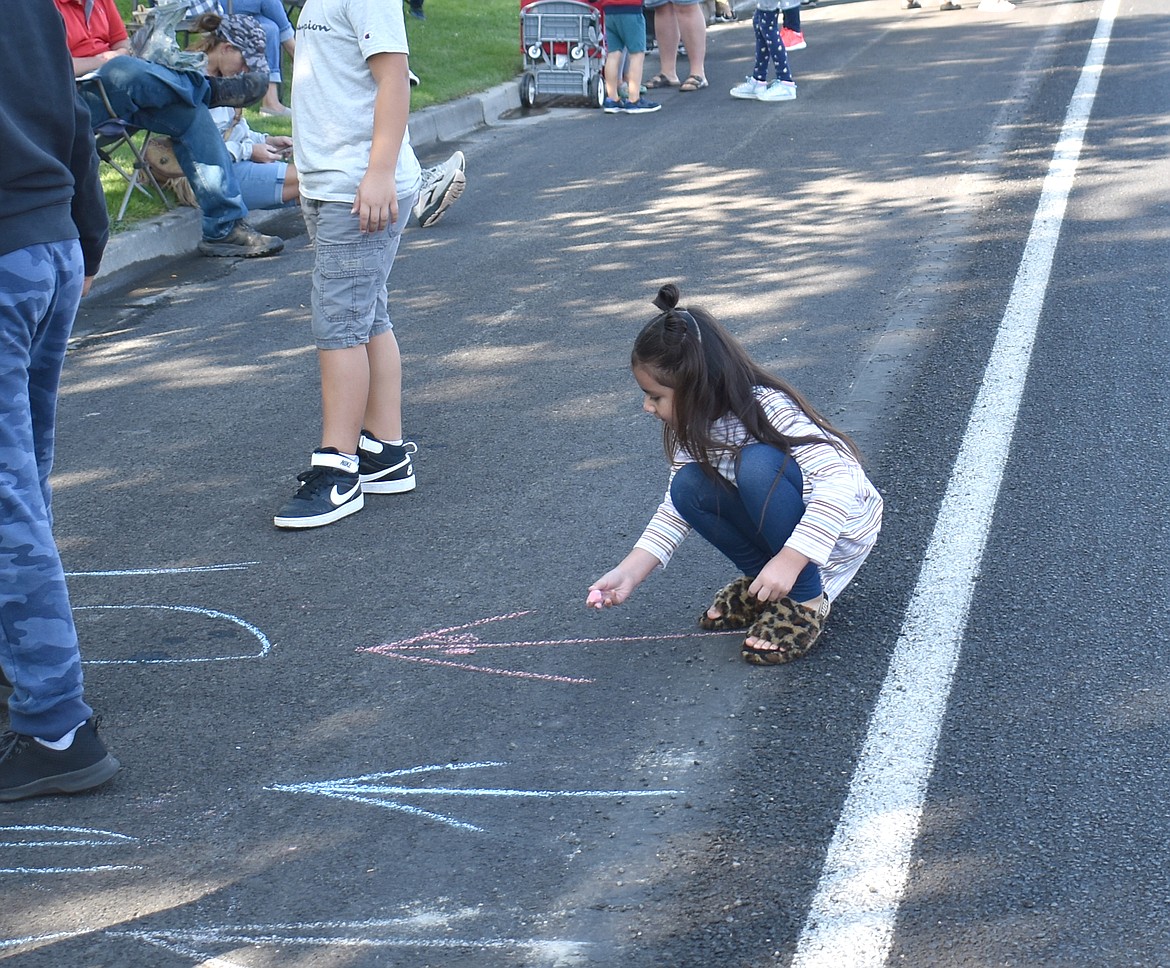 Four-year-old Melanie Spencer of Othello gets in a little artwork before the Othello Parade Saturday.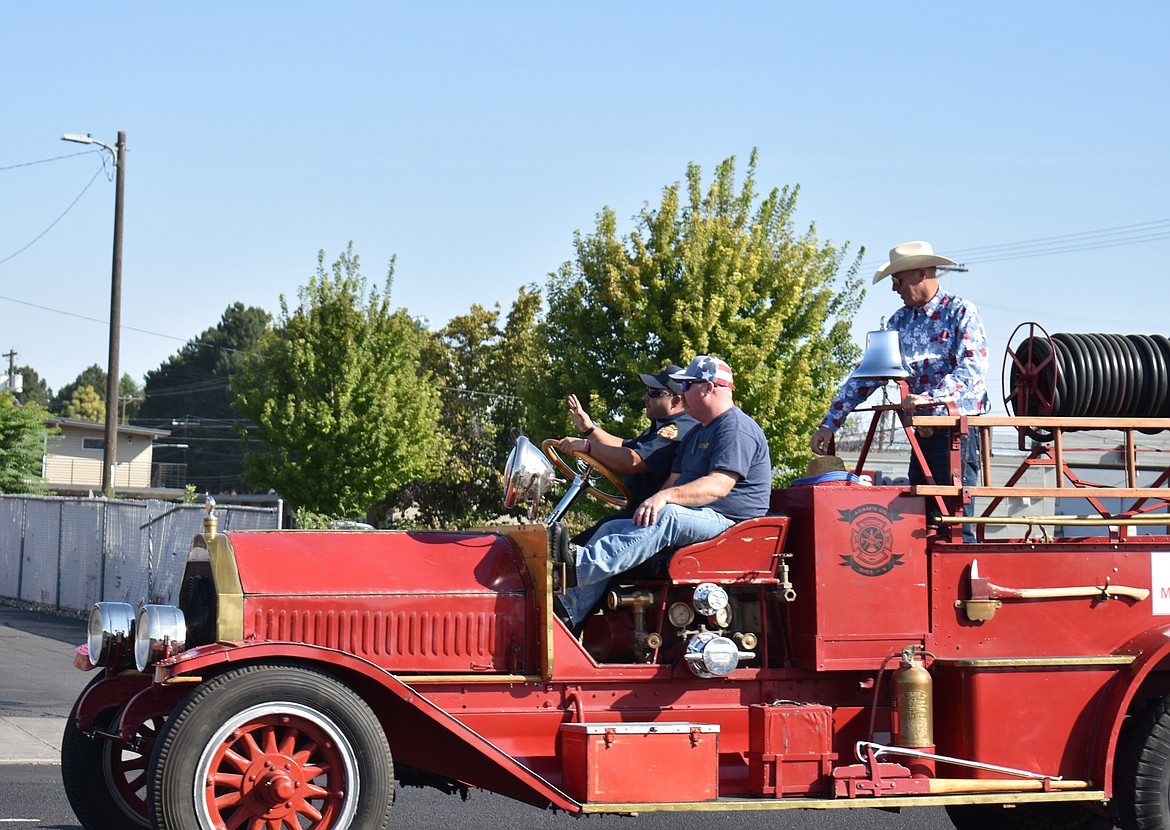 Othello Parade Grand Marshal Anthony Dailey, right, prepares to toss a cowboy hat into the crowd of youngsters lining Main Street Saturday morning.
Previous
Next
by
JOEL MARTIN
Staff Writer
|
September 16, 2023 4:14 PM
OTHELLO — People young and old, local and visiting, lined Othello's Main Street Saturday morning for the Othello Parade. The weather was beautifully cooperative, warm but not scorching, and not a cloud to be seen.
The parade is an annual highlight of a week of community celebration. The Othello Fair and the Othello PRCA Rodeo and Demo Derby both began Wednesday and ran through Saturday.
The pavement along the route was marked with chalk art on both sides of the street. Participants formed up along North 13th Avenue, starting in the parking lot of the Church of Jesus Christ of Latter-day Saints and filling up the eight blocks down to Main Street.
The traditional color guard and vehicles from the Othello Police Department and Adams County Sheriff's Office came first, lights flashing and sirens blaring. Grand Marshal Anthony Dailey came next, riding atop a vintage fire engine and throwing child-sized cowboy hats into the crowd.
"I've been on the fair board for 31 years and with the fire department for 32," he said. "This year I was chosen."
Behind Dailey were more emergency vehicles, the Othello High School band playing "On Wisconsin" and "Three Cheers for the Red, White and Blue" with the cheer squad close behind, and local businesses and candidates for office with supporters on floats and pickups throwing candy and small toys. The parade followed Main Street to Third Avenue, then dispersed.
Chuck Spencer, who now lives in Moses Lake but grew up in Othello, was there helping his 2-year-old daughter Mila pick up candy. He came with his family from Post Falls to Othello in 1986, he said, and graduated from Othello High School.
"It's mostly the same," he said. "The biggest differences are the City Hall and the DSHS building. It's still the same old town."
The parade is also comparable to the ones he remembers from his childhood, he said.
Chrissy Hernandez, who also grew up in Othello but now lives in the Tri-Cities, said watching the parade was a family tradition.
"This has been our spot since day one," she said. "(The parade) grows every time. It's neat to see so much community and business involvement ... I love the different activities."
Joel Martin may be reached at jmartin@columbiabasinherald.com.
Recent Headlines
---