Mavs bring experience, depth into 2023 season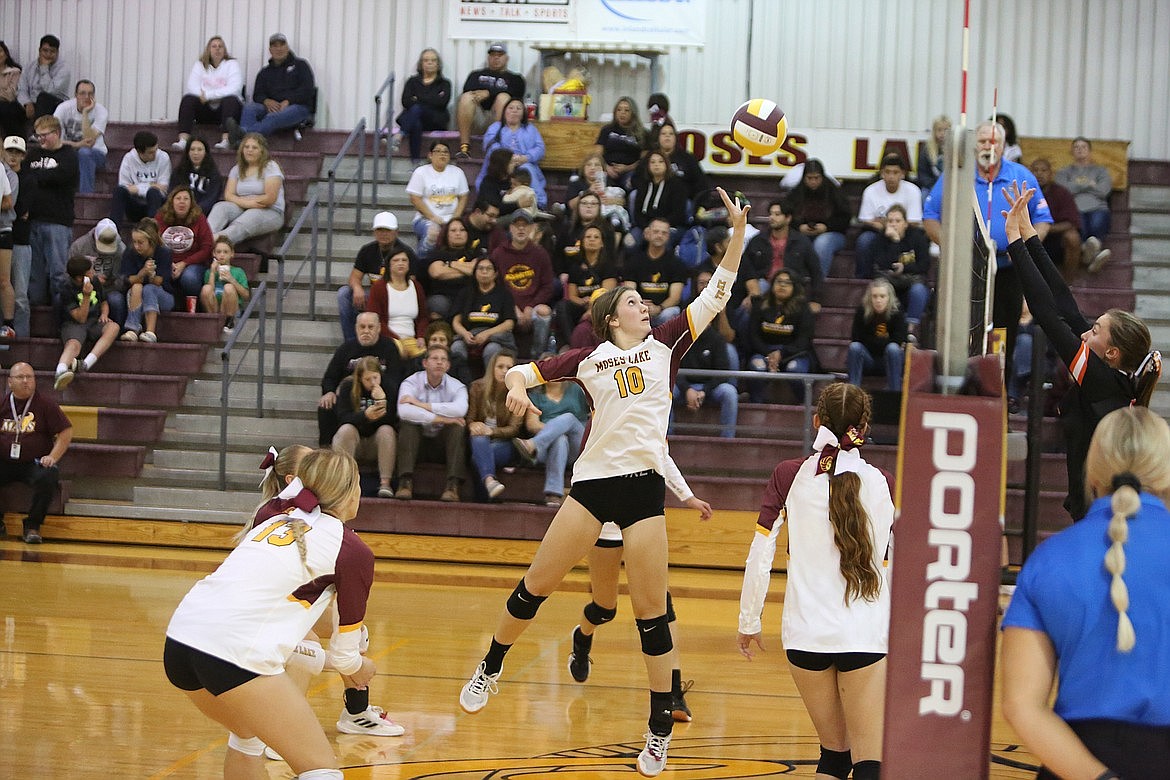 Moses Lake junior Kenna Stuart (10) tips the ball over the net in a game against Davis in the 2022 season. Stuart earned honorable mention all-league honors last season and is one of numerous Maverick returners in 2023.
FILE PHOTO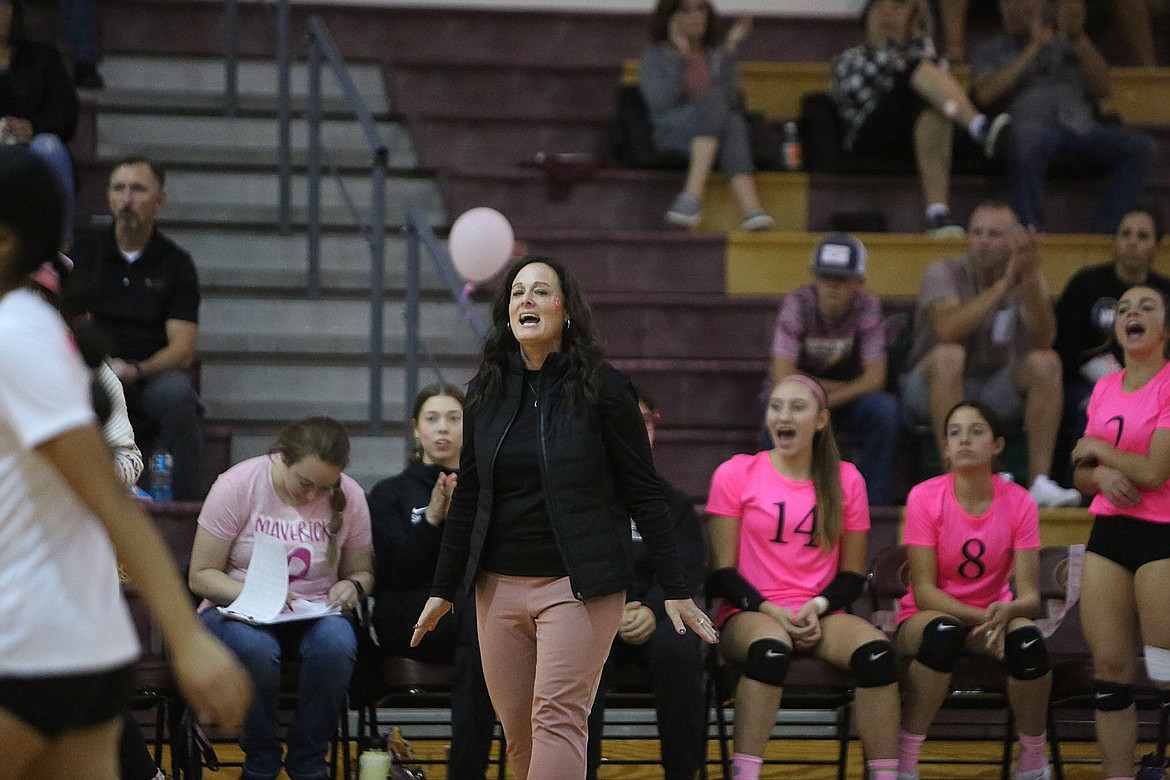 Moses Lake Head Coach Krystal Trammell calls out to the team during a game in the 2022 season. Trammell took over the Maverick volleyball program last season.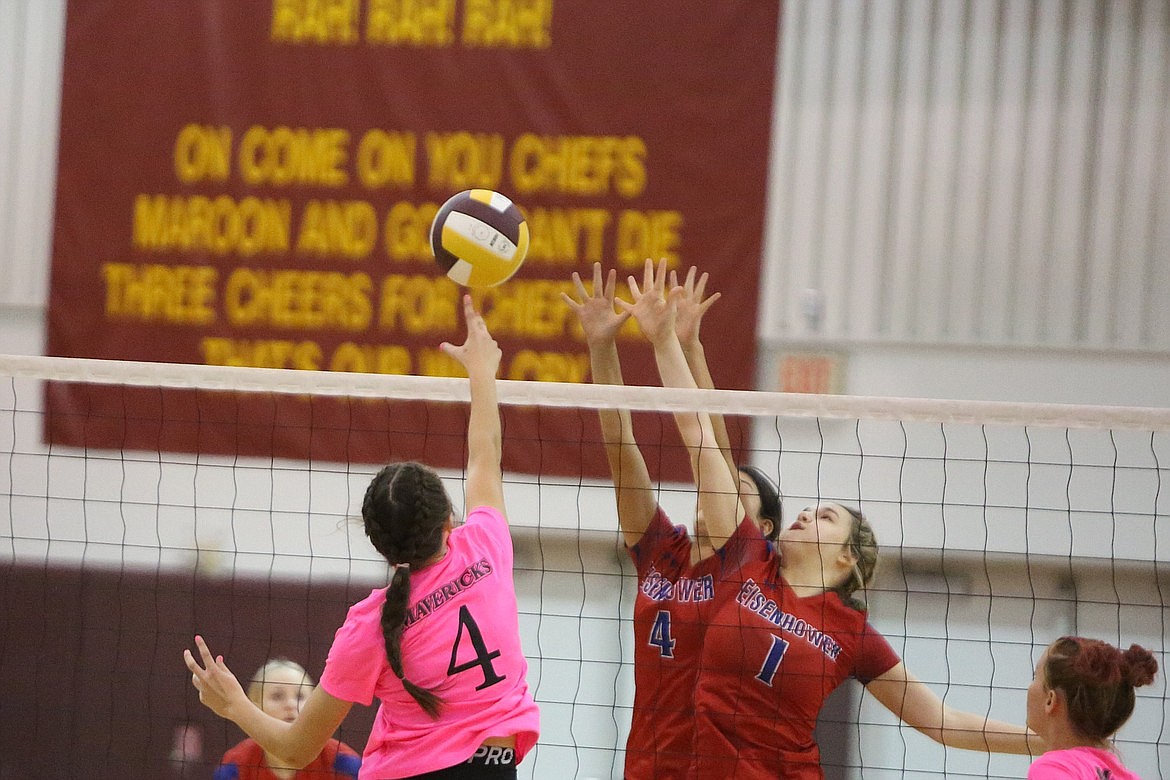 Moses Lake junior Paytan Andrews (14) was a first-team all-league player for Moses Lake last season.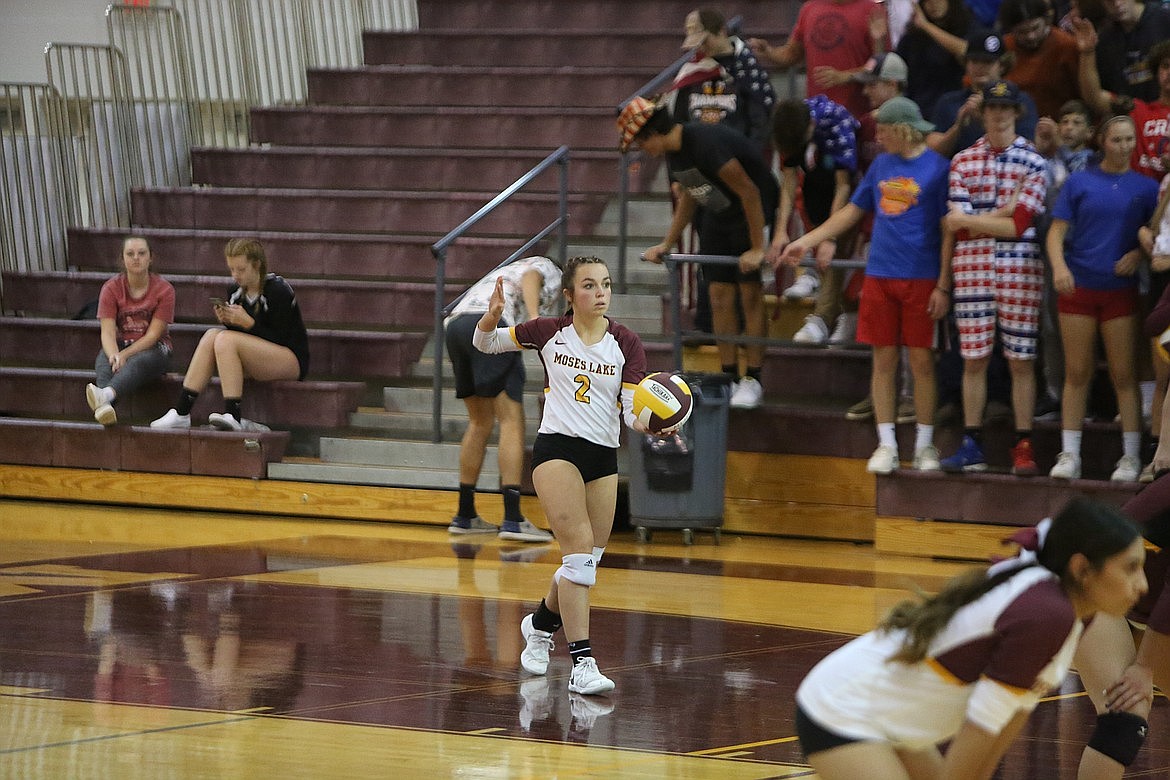 Moses Lake senior Raegen Hofheins (2) gets ready to serve the ball in a game against Davis last year.
Previous
Next
by
IAN BIVONA
Sports Reporter
|
September 15, 2023 1:00 AM
MOSES LAKE — Coming off a 7-9 season, the Moses Lake volleyball team returns an experienced roster in 2023 with the goal of reaching the 4A State Volleyball Tournament.
"The girls want to be heard, they want to be seen and they want to make a statement this year," Head Coach Krystal Trammell said. "(Making it to state) is high on their list, but we take it one match at a time and realize you do not overlook anyone. It doesn't matter who you play, you have to come out strong and play your game every single time."
The Mavericks lost seven seniors off of the 2022 team, which saw its season end in the first round of the Columbia Basin Big-Nine district tournament against Eastmont. The seven wins Moses Lake had last season were the most since 2019, a number that Trammell said the Mavs hope to build off of with a strong unit of returning depth from a year ago.
"We lost seven (players) but we had some depth, so filling those shoes we've been able to do," Trammell said. "Our younger players have really stepped up. They grew last year, and we've been able to fill in."
The group of returning players are led by Moses Lake's five seniors on the roster; libero Raegen Hofheins, outside hitter Ellyse Green, middle hitter Paytan Andrews, middle hitter Kylee Voss and setter Ashlyn Harrison. Andrews received first-team all-league honors in the Big-Nine last fall, and junior outside hitter Kenna Stuart received an honorable mention.
"We have depth, we have girls that can play any position in the front or back row," Trammell said. "If someone has an off night, we have someone that could fill in. They're very confident and we're versatile, more so than we have been in the past."
Having a strong group of upperclassmen also assists in the transition from the 2022 season, Trammell said. Eight of the 12 players on the 2023 roster are juniors and seniors, bringing those previous years of experience playing on the court with each other along with them.
"They want to win, they know they can win," Trammell said. "It's a quiet confidence that they have. They trust each other, they understand the level that they want to be and where they're at, and they can do it. They've seen how well they've been doing – the hard work, they're seeing that it's going to pay off. That confidence just makes a world of difference when they walk onto the court."
Moses Lake has opened the 2023 season with a 2-1 record, falling to Lewis & Clark before recording back-to-back sweeps over Prosser and Eisenhower.
"We're disciplined, we're intentional and we're driven," Trammell said. "Those are the keys that we want the girls to (reach) for; what you do in practice, you do in a game. It's reactive in what they do, and they play smart."
Ian Bivona may be reached at ibivona@columbiabasinherald.com.
Moses Lake Volleyball Roster
No. 1 - Lilliana Roylance - 10
No. 2 - Raegen Hofheins - 12
No. 3 - Ellyse Green - 12
No. 4 - Paytan Andrews - 12
No. 5 - Madison Witwer - 9
No. 6 - Kylee Voss - 12
No. 7 - Ashlyn Harrison - 12
No. 8 - Caitlin Decubber - 10
No. 9 - Kaelsy Wiltbank - 11
No. 10 - Kenna Stuart - 11
No. 11 - Madison Bond - 11
No. 14 - Kardyn Martinez - 10
Moses Lake Volleyball Schedule
Sept. 5 - vs Lewis & Clark - 3-0 loss
Sept. 7 - @ Prosser - 3-0 win
Sept. 12 - vs Eisenhower - 3-0 win
Sept. 14 - @ Eastmont - 7 p.m.
Sept. 19 - vs Sunnyside - 7 p.m.
Sept. 21 - @ West Valley (Yakima) - 7 p.m.
Sept. 26 - vs Davis - 7 p.m.
Sept. 28 - @ Wenatchee - 7 p.m.
Oct. 5 - @ Eisenhower - 7 p.m.
Oct. 10 - vs Eastmont - 7 p.m.
Oct. 12 - @ Sunnyside - 7 p.m.
Oct. 17 - vs West Valley (Yakima) - 7 p.m.
Oct. 19 - @ Davis - 7 p.m.
Oct. 24 - vs Wenatchee - 7 p.m.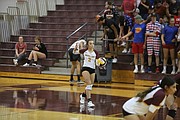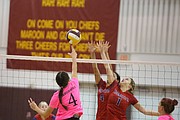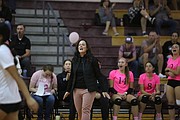 Recent Headlines
---