Making a creative atmosphere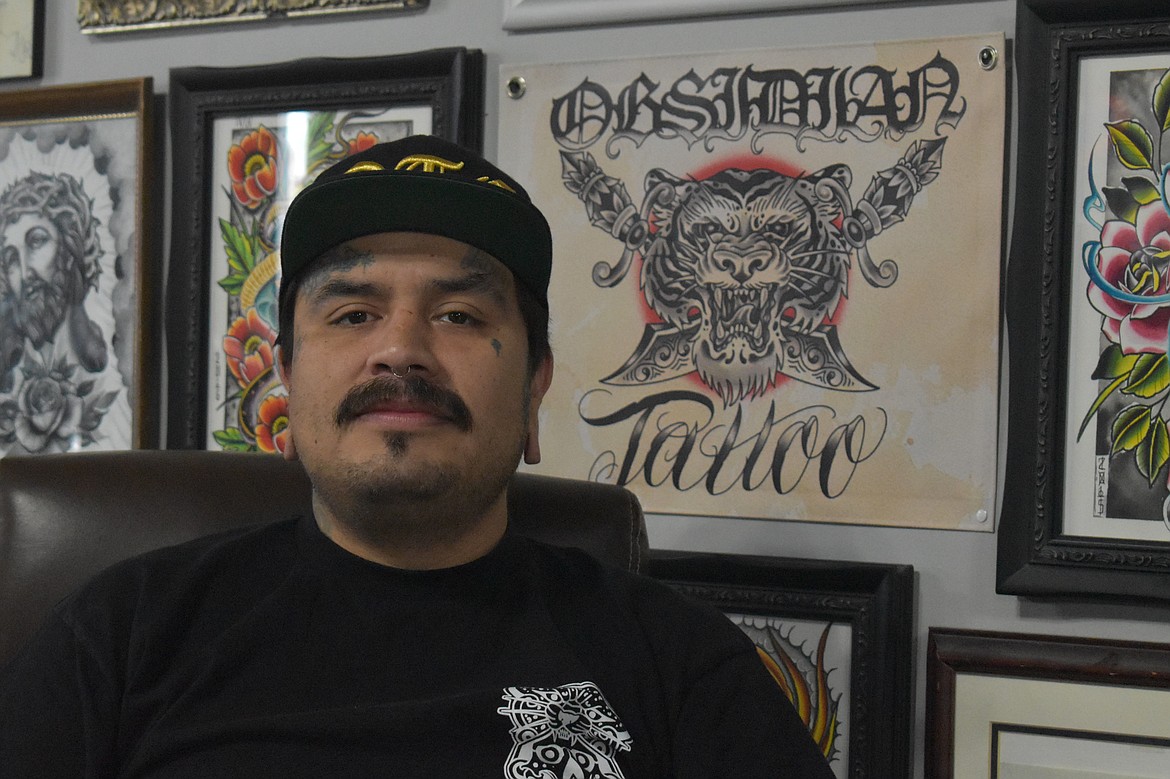 Obsidian Tattoo Collective owner Juan Reyes opened his shop last November. Reyes has been tattooing from a young age, spending eight years in Spokane learning all the "tricks of the trade."
IAN BIVONA/COLUMBIA BASIN HERALD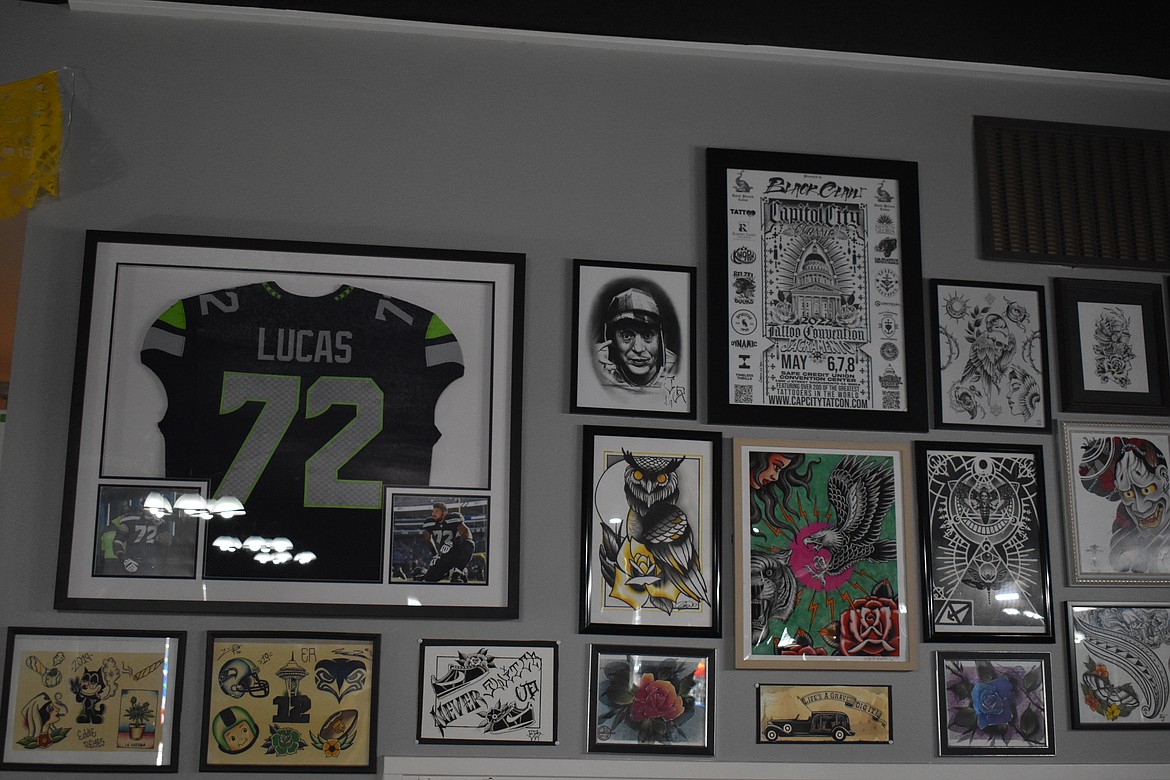 The jersey of Seattle Seahawks offensive tackle Abraham Lucas hangs on the wall at Obsidian Tattoo Collective in Moses Lake.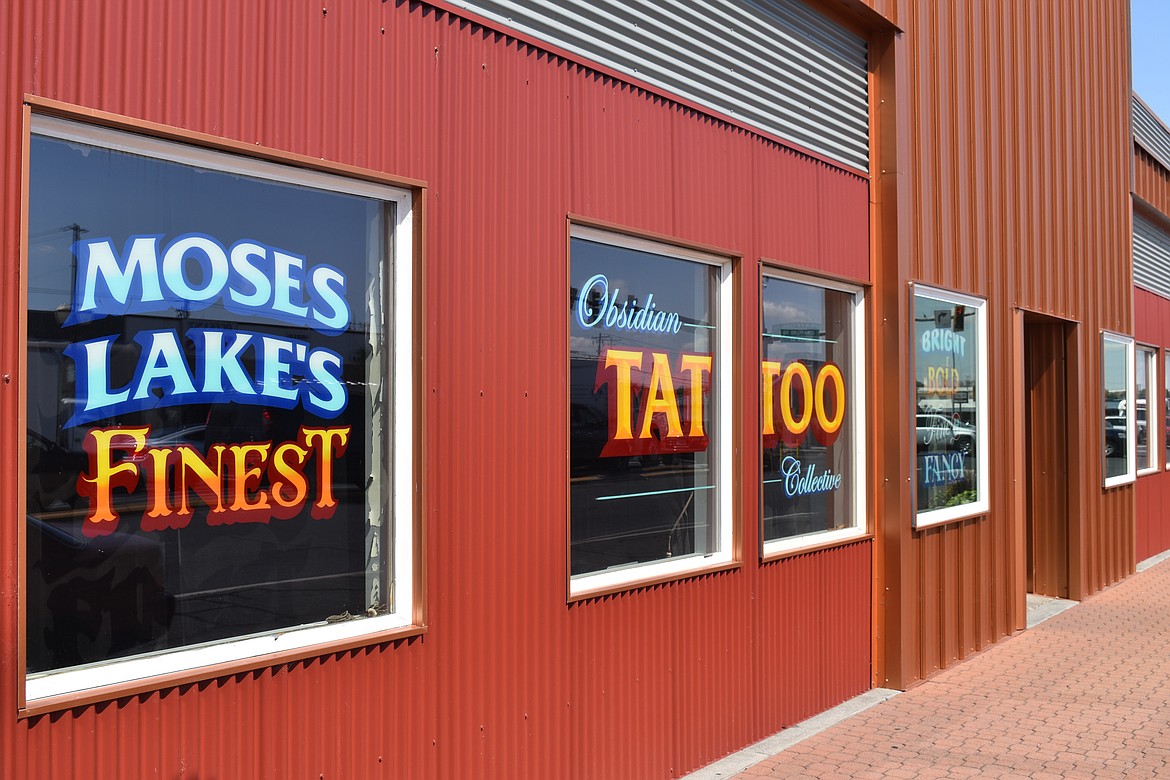 Obsidian Tattoo Collective is located at 120 E Broadway Ave Suite B in Moses Lake.
Previous
Next
by
IAN BIVONA
Sports Reporter
|
September 15, 2023 1:30 AM
MOSES LAKE — Being raised in Moses Lake, Juan Reyes has been tattooing from a young age. Now, Reyes is tattooing in his hometown at his own shop, Obsidian Tattoo Collective.
"Once I got the career going and I was able to build up a clientele — my mom and my dad live in Moses, and I was like 'I want to bring the kids back to be close to their grandparents,'" Reyes said. "It brought me back home."
Obsidian, located at 120 E. Broadway Ave. Suite B in Moses Lake, opened less than a year ago in Reyes' hometown. In the 10 months that the shop has been open, Reyes said the journey has been an educational experience for him and the different artists at Obsidian.
"It's been awesome," Reyes said. "It's our first year, so it's all new to us. It's all new to me. I'm just trying to create an awesome environment for the guys that work here to have a place to create tattoos."
Part of creating that environment has been lining the shop's walls with different pieces of art. Whether it's been acquired by tattoo designs, at conventions or by trading gifts with other shops, there is nary a spot of open wall inside the doors at Obsidian Tattoo Collective.
"I wanted a place where you almost can't keep your eyes off the walls," Reyes said. "Always trying to find something."
That creative atmosphere not only is fun for customers to look at but also can give some inspiration to the customers and tattoo artists.
"A tattoo can help show who that person is, help express themselves," Reyes said. "We try to take their idea and give them the (best) thing we can give them."
The different artists at Obsidian Tattoo Collective all have their different specializations — whether a customer is seeking American traditional, black-and-gray, letters, portraits or Japanese-style tattoos, the shop has an artist that specializes in that technique.
"If one day could be black-and-gray and the other could be Japanese, and that's my every week, I'd be the happiest person ever," Reyes said. "And we're almost there."
The name of the shop stems from history and Reyes' "love" of Hispanic culture, with obsidian being a volcanic rock that was commonly used in different ancient Mesoamerican civilizations.
"I named it Obsidian because obsidian was the glass they used to put in all the statues — to them it gives you sight," Reyes said.
After completing a three-year apprenticeship, he moved to Spokane where he learned the ins and outs of tattooing for eight years. Upon returning to Moses Lake, he worked at The Hive for a couple of years before opening Obsidian, he said.
"Spokane was really where I got to learn the craft of tattooing," Reyes said. "It's where I got to learn the tricks of the trade, the secrets and I met people that really got to help me out and push me forward in my career."
The use of social media has helped Obsidian spread the word about their shop, with Reyes estimating that about 50% of its clientele are from the Wenatchee, Tri-Cities, Spokane and Seattle areas.
"What's cool with social media is that it's not just people in your area that are looking at it," Reyes said. "It's helped us all to bring out different clientele from different areas."
While walk-ins are accepted when an artist is available, Reyes said he recommends coming into the shop to book an appointment time.
"That way we can give you a pretty close, accurate estimate of what your tattoo will be," Reyes said. "What the process will be, what will it take and that way we know how to guide you."
Obsidian Tattoo Collective is open from 12-7 p.m. Tuesday through Saturday at 120 E. Broadway Ave. Suite B in Moses Lake.
"We get to tattoo people from all walks of life," Reyes said. "Police officers, teachers, lawyers, blue-collar workers, athletes — it's broadened to everybody, it's super cool. I love getting to meet new people and get to talk to people."
Ian Bivona may be reached at ibivona@columbiabasinherald.com.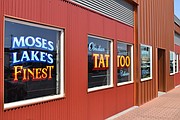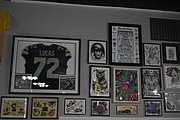 Recent Headlines
---