"I'm always up for the challenge"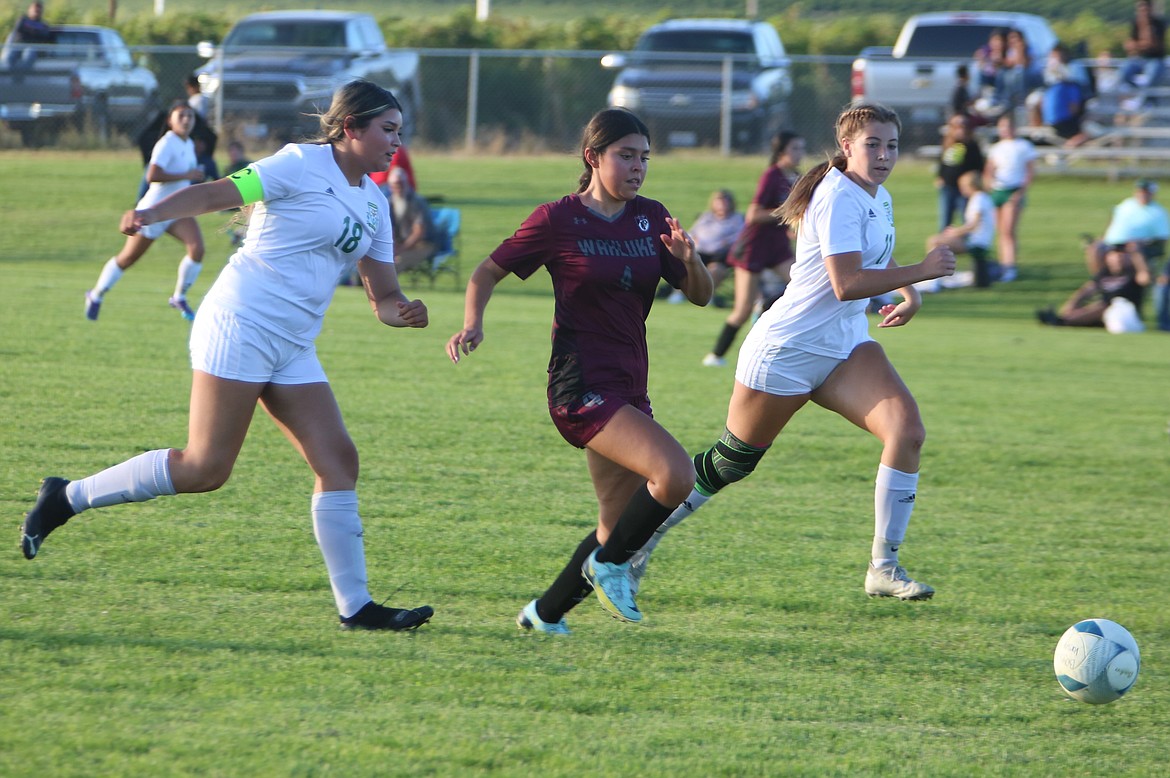 Wahluke freshman Ashya Erazo (4) runs upfield past two Quincy defenders during a game against the Jacks on Sept. 7.
IAN BIVONA/COLUMBIA BASIN HERALD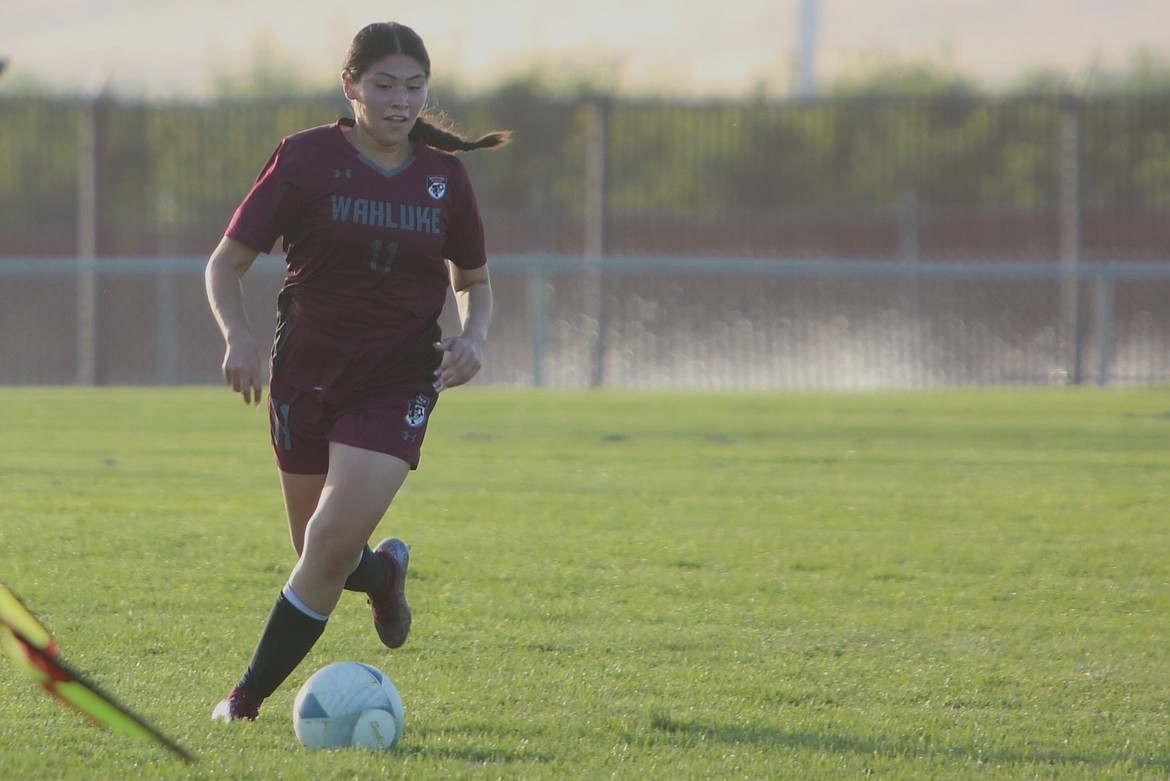 Wahluke junior Esmeralda Islas keeps her eye on the ball as she rushes upfield in the first half against Quincy.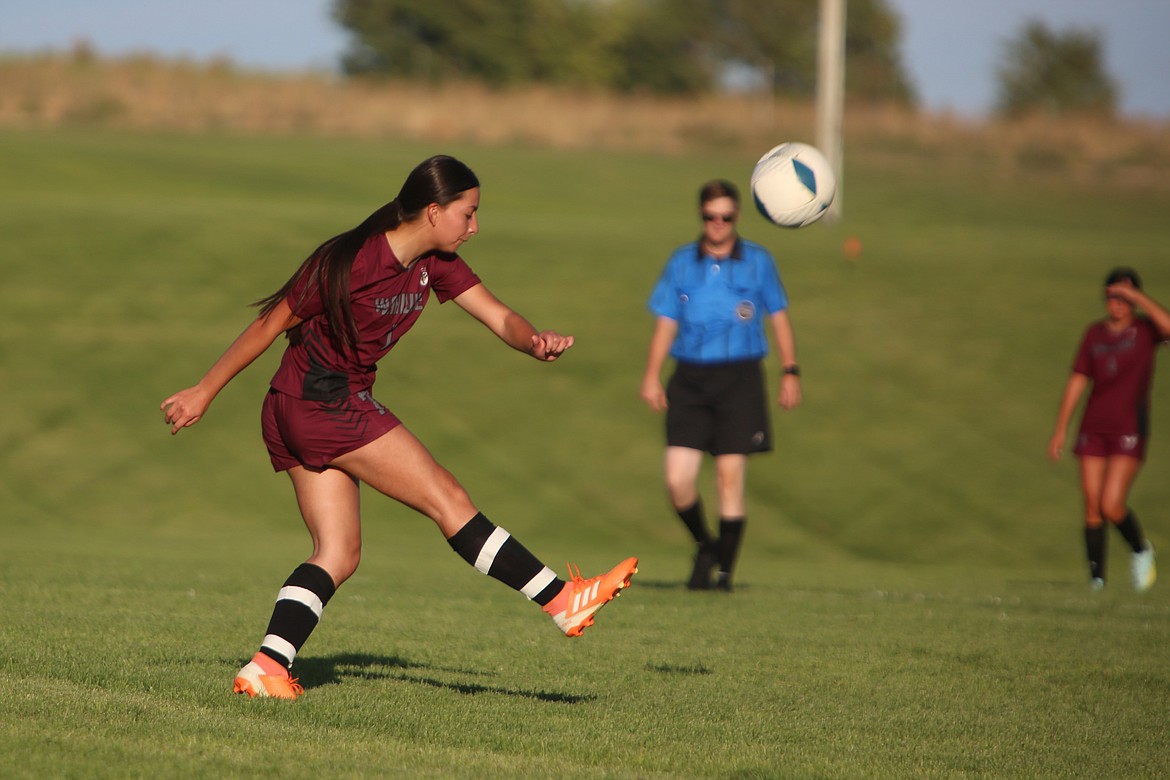 Wahluke junior Maria Barajas (7) is one of two Warrior returners who earned all-league honors last fall, along with senior Salma Martinez.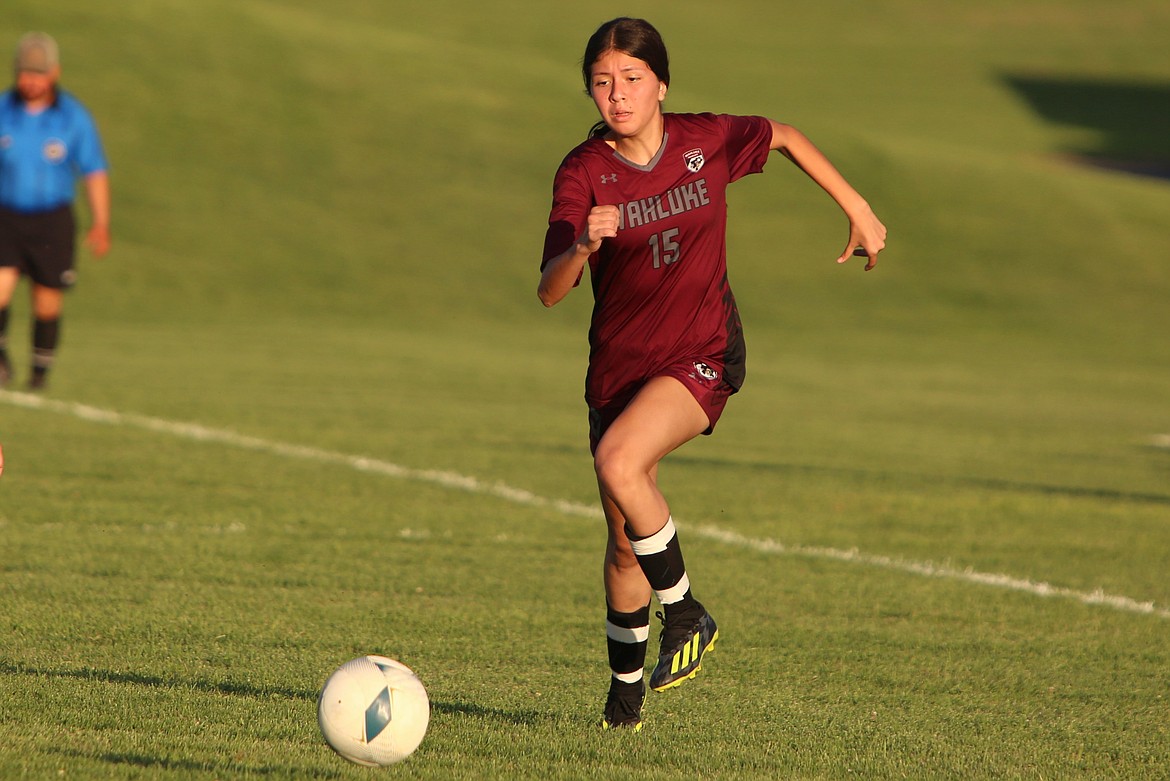 The Warriors are full of youth in 2023, with 10 of the 17 players on the roster being underclassmen. Head Coach Cele Lopez said he looks forward to the challenge of rebuilding the roster.
Previous
Next
by
IAN BIVONA
Sports Reporter
|
September 15, 2023 1:00 AM
MATTAWA – After rebuilding the defense last season, the Wahluke Warriors will once again have to replace pieces of the team in 2023 after losing seven starters from the fall 2022 season.
With his work cut out for him, Wahluke Head Coach Cele Lopez said he's looking forward to reconstructing the Warrior team this season.
"It's like a big project for a couple years, and I'm really excited," Lopez said. "I'm always up for the challenge, and this is a good challenge in my coaching career and as a human being. I'm really happy to have a young team and see the players evolving, having good development and improving day by day."
Among the seven losses are Hiselle Bernal, the 2022 South Central Athletic Conference (East) Player of the Year, and fellow all-leaguers Daisy Perez and Michelle Miranda. It's a much younger team this fall, with 10 of the 17 players on the roster being underclassmen.
"(Tuesday night) we played Wapato and started six freshmen. That can give you a good idea what we're going through," Lopez said with a laugh.
It's not all youth, however, as the Warriors will have four seniors hitting the field; goalkeeper Azeneth Ruiz, left wing Angelica Fabela, center midfielder Salma Martinez and striker Kylee Tirado. Martinez and junior Maria Barajas return after fielding all-league honors last fall, and Lopez credited Martinez with helping bring along the younger players early in the season.
"She's been a really good asset for the team these past four years, and this year she's taking her role as a senior leader, as a team captain, and she's been helping out a lot," Lopez said. "Keeping the girls together and trying to go with the flow."
For the five freshmen on the team, acclimating to the high school level is the biggest test according to Lopez.
"Making that change to a competition mindset, that's where the real challenge is," Lopez said.
Assisting in creating cohesion on the field is the Warriors' four non-conference games to begin the season, where players can taste game action without the pressure of playing in a league game.
"We have all these games and it's still a competition, but we're not under pressure of trying to get a result for a league game," Lopez said. "That's really good for us. The girls see it as more of a competition, but they're more relaxed and that helps a lot in getting them feeling comfortable on the field."
Wahluke finished 2022 with a 13-6-1 record, narrowly missing out on the 1A State Girls Soccer Tournament after a 2-1 loss to Connell in the SCAC Tournament's consolation final. For the Warriors to make a return to the state tournament, Lopez said it'll take for the team to come together as one.
"This year it's going to take a team effort," Lopez said. "Over the years we've lost some players that are really talented individually, and now this year we don't have that kind of option. I think this is going to unite us more as a team and it's going to help us push more as a team."
Ian Bivona may be reached at ibivona@columbiabasinherald.com.
Wahluke Girls Soccer Roster
No. 1 - Azeneth Ruiz - 12
No. 2 - Andrea Adame - 10
No. 3 - Ruby Pulido - 10
No. 4 - Ashya Erazo - 9
No. 5 - Lorraine Badillo - 10
No. 6 - Morgan Harlow - 9
No. 7 - Maria Barajas - 11
No. 8 - Stephanie Alejo - 10
No. 9 - Angelica Fabela - 12
No. 10 - Salma Martinez - 12
No. 11 - Esmeralda Islas - 11
No. 13 - Gladis Martinez - 10
No. 17 - Yohary Magana - 9
No. 19 - Melany Meza Mendoza - 11
No. 20 - Jimena Navarrete - 9
No. 21 - Fernanda Pineda - 9
No. 22 - Kylee Tirado - 12
Wahluke Girls Soccer Schedule
Sept. 5 - @ Zillah - 5-1 win
Sept. 7 - vs Quincy - 3-2 loss
Sept. 9 - vs Northwest Christian (Colbert) - 4-4 tie
Sept. 12 - @ Wapato - 6-2 win
Sept. 19 - @ La Salle - 6 p.m.
Sept. 21 - @ Royal - 6 p.m.
Sept. 23 - vs Warden - 10 a.m.
Sept. 26 - vs Toppenish - 4 p.m.
Sept. 28 - @ College Place - 6 p.m.
Oct. 3 - @ Connell - 6 p.m.
Oct. 5 - @ Kiona-Benton City - 6 p.m.
Oct. 10 - vs Royal - 6 p.m.
Oct. 12 - @ Toppenish - 6 p.m.
Oct. 17 - vs College Place - 6 p.m.
Oct. 19 - vs Connell - 6 p.m.
Oct. 24 - vs Kiona-Benton City - 6 p.m.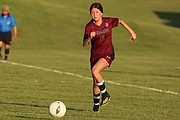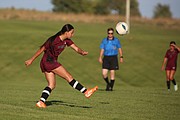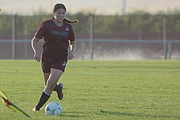 Recent Headlines
---