"Hungry" Warriors team aims to return to 1B state tournament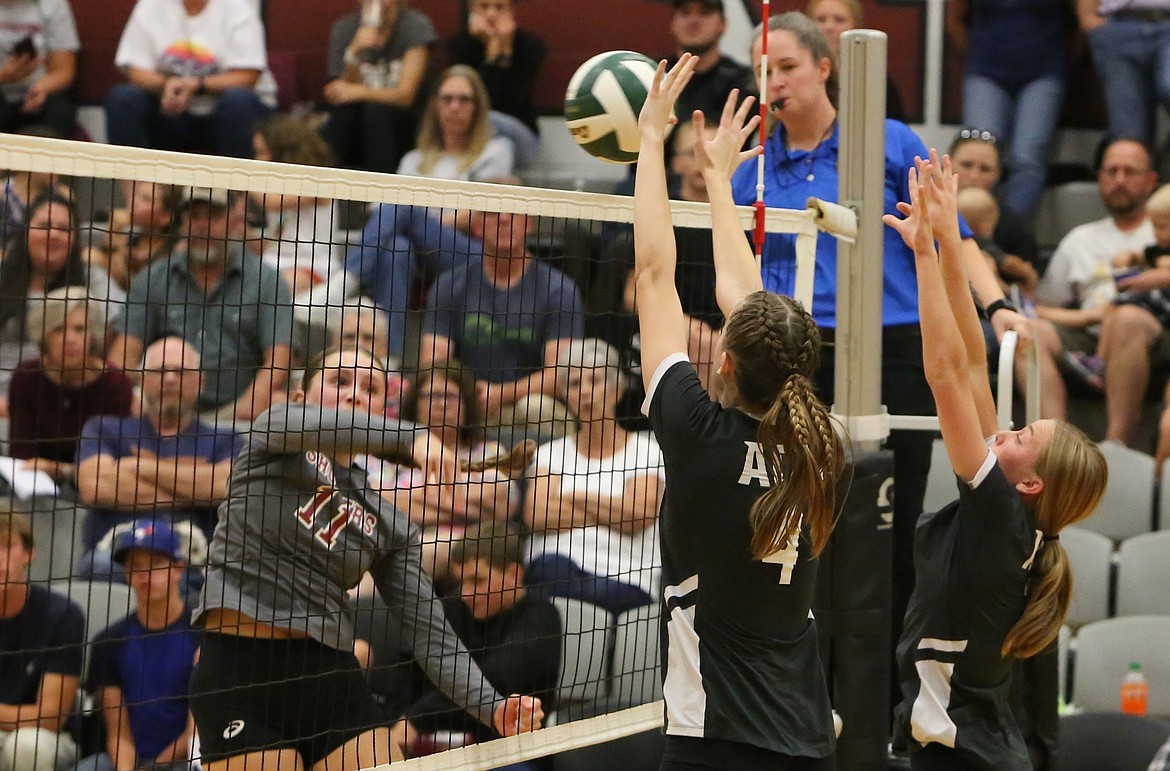 Almira/Coulee-Hartline senior Natalie Evers records a block against Waterville-Mansfield.
IAN BIVONA/COLUMBIA BASIN HERALD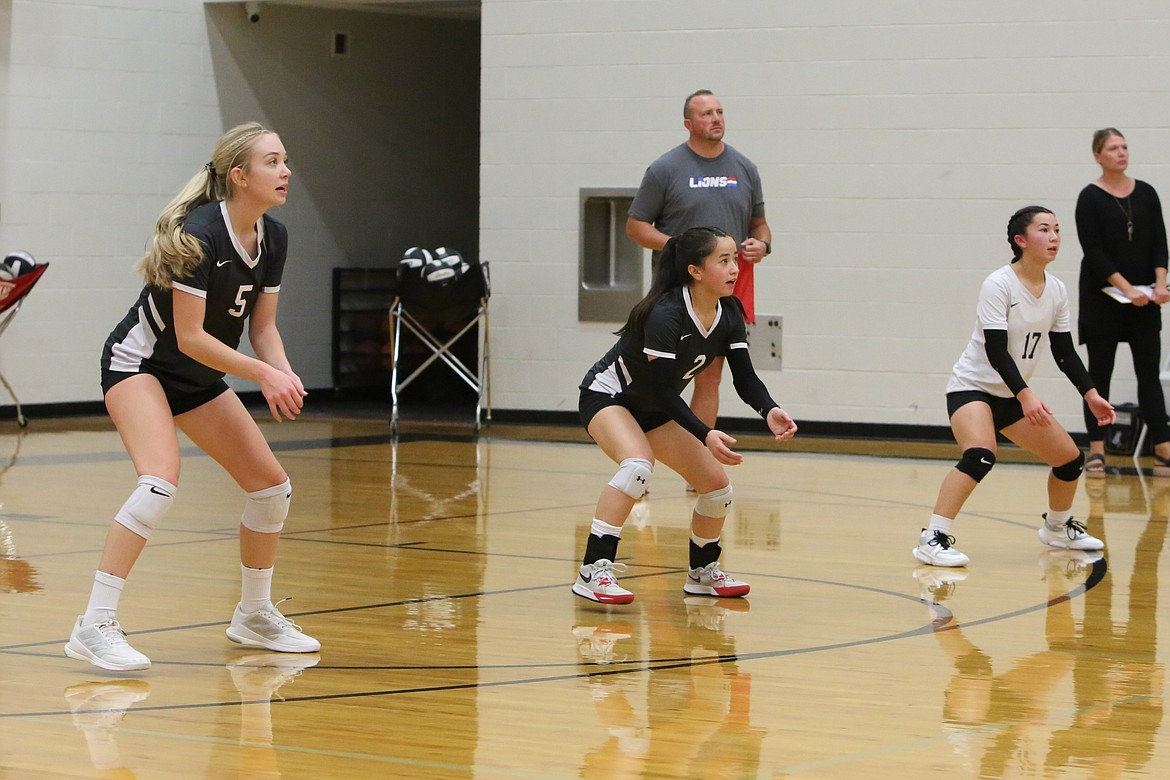 The Warrior back row of senior Kayleigh Elder (5), senior Beth Okamoto (2) and freshman Grace Okamoto (17) await a serve by Waterville-Mansfield on Saturday.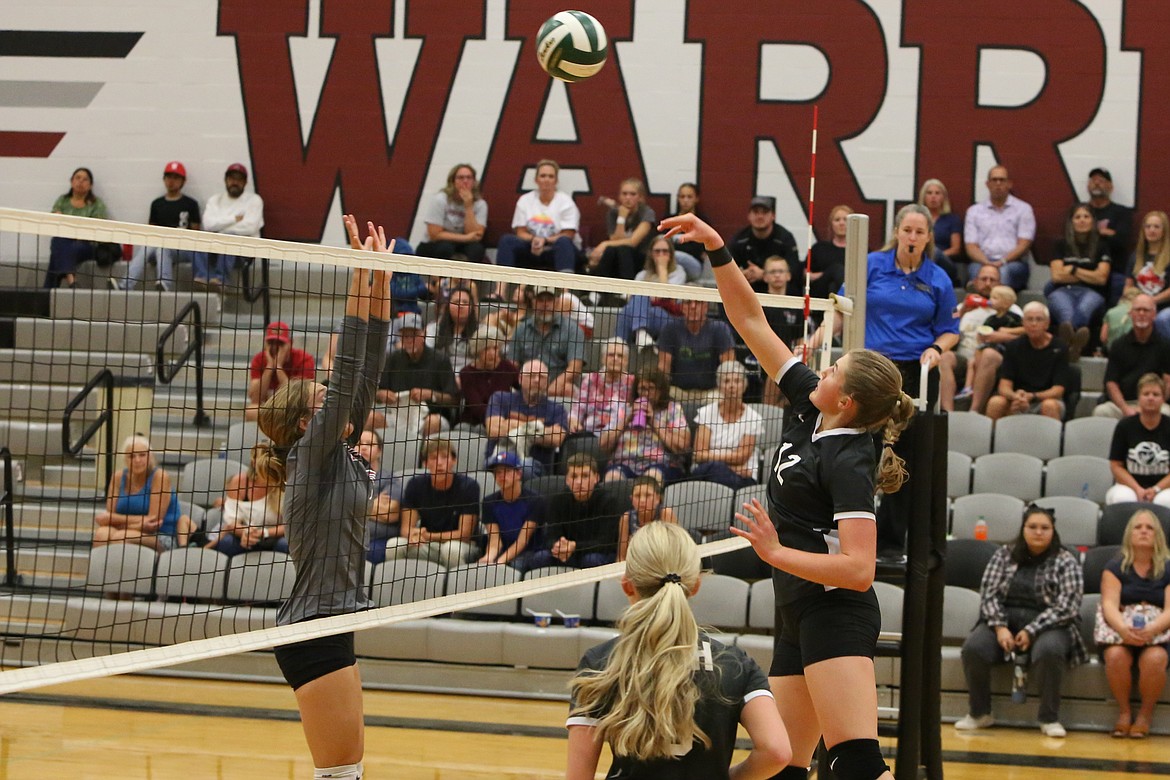 Almira/Coulee-Hartline senior Mariah McWalter (12) tips the ball over the net during the Warriors' 3-0 win over Waterville-Mansfield.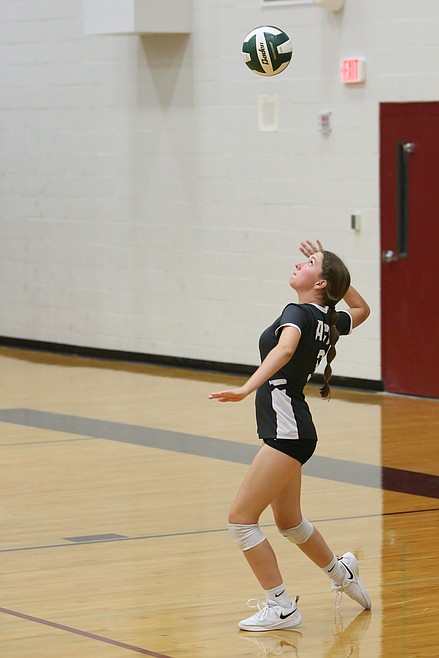 Almira/Coulee-Hartline junior Emma Whitaker looks up at the ball before serving against Waterville-Mansfield.
Previous
Next
|
September 15, 2023 1:00 AM
COULEE CITY – After falling in districts in the 2022 season, the Almira/Coulee-Hartline Warrior volleyball team entered the 2023 season with a veteran group of players aiming for the school's first state berth since 2019.
"With COVID and everything, these girls have never tasted state experience," Warrior Head Coach Katie Walsh said. "Losing out in districts the last two years, they're hungry. They really want it, and they're willing to work on what we need to do to overcome different things to try to compete on a level that will get us there."
ACH's season ended with a 3-0 loss to Wilbur-Creston-Keller in the 1B District 7 tournament last November, but the Warriors returned seven of the nine players on last year's roster in 2023. Five of those players are now seniors, a group that features setter Beth Okamoto, middle hitter Natalie Evers, outside hitter Kayleigh Elder, outside hitter Kady Murray and middle hitter Mariah McWalter. Okamoto and Evers both received first-team all-league honors last fall.
"These girls, a lot of them are returning from last year (where they were) starting on the varsity team," Walsh said. "They're hungry, they know what it feels like to get close but not get to where they want to go. This year, they want it bad and they're willing to compete to make it happen this year."
The importance of seniors on a team stretches beyond knowing how to run things on the court, but also helps to set an example to the team's seven underclassmen for the future of the Warrior program.
"They bring a lot to this team, leadership for one," Walsh said. "We have a large freshman group too, so it's really awesome to see them leading and the younger girls taking note of the way we do things in Warrior volleyball. They're just helping to create that team culture that is super important to volleyball, and the attitude that goes with that."
Walsh said that consistency and high energy have been strengths shown by the Warriors through the early weeks of the season.
"It doesn't matter what set we're in, if we're down, if a team's coming up on us or if we're up by a lot – they're able to keep their energy consistent and because of that, they're invested in every ball," Walsh said. "They don't really have lows, even when teams start to come back on us they keep it down. That's encouraging to see because that's hard to do in volleyball."
The Warriors have begun the 2023 season with a 3-0 record, recording three-straight sweeps over Reardan, Waterville-Mansfield and Wellpinit.
"Volleyball's about the flow and momentum of the game, and so I just want to see how they gel together early on in case we need to make any tweaks during the season," Walsh said. "These games are perfect to show where we might be and what we need to do to get better."
Ian Bivona may be reached at ibivona@columbiabasinherald.com.
ACH Volleyball Roster
No. 0/1 - Emily Evers - 10
No. 2 - Beth Okamoto - 12
No. 3 - Emily Whitaker - 11
No. 4 - Natalie Evers - 12
No. 5 - Kayleigh Elder - 12
No. 7 - Naomi Molitor - 10
No. 8 - Kady Murray - 12
No. 12/10 - Dani Isaak - 9
No. 13 - Emma Brummett - 10
No. 15/6 - Peyton Roberts - 10
No. 17/9 - Amara Doyle - 10
No. 20/12 - Mariah McWalter - 12
No. 22/15 - Cheyann Sexton - 12
No. 26/17 - Grace Okamoto - 9
ACH Volleyball Schedule
Sept. 7 - @ Reardan - 3-0 win
Sept. 9 - vs Waterville-Mansfield - 3-0 win
Sept. 12 - @ Wellpinit - 3-0 win
Sept. 19 - vs Oakesdale - 6 p.m.
Sept. 21 - @ Valley Christian - 6 p.m.
Sept. 26 - vs Wilbur-Creston-Keller - 6 p.m.
Sept. 28 - vs Springdale - 6 p.m.
Sept. 30 - vs Lake Roosevelt - 4 p.m.
Oct. 5 - @ Odessa - 6 p.m.
Oct. 10 - vs Wellpinit - 5 p.m.
Oct. 12 - @ Chesterton - 6 p.m.
Oct. 17 - @ Wilbur-Creston-Keller - 6 p.m.
Oct. 24 - @ Springdale - 6 p.m.
Oct. 26 - vs Odessa - 6 p.m.
Oct. 28 - vs Valley Christian - 1 p.m.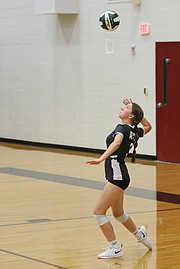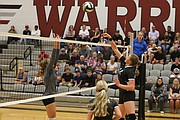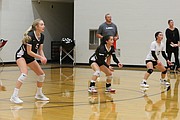 Recent Headlines
---