Devils bring in "inspired" team, aim for state berth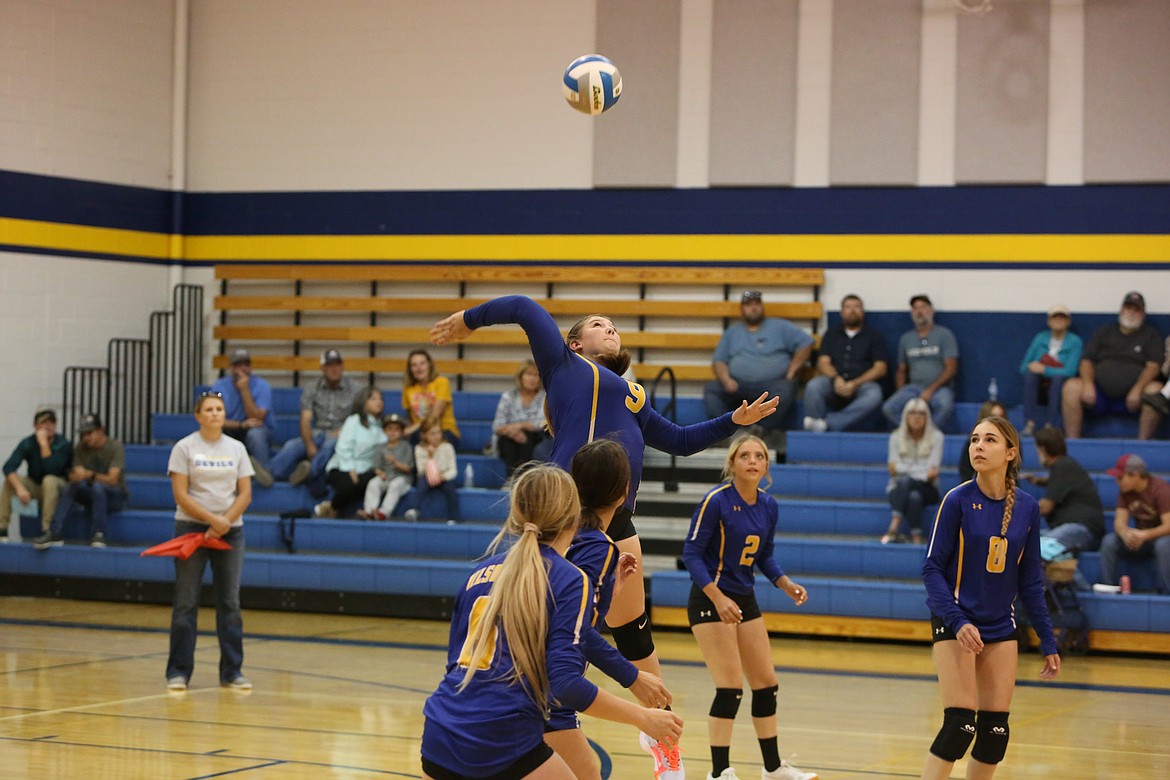 Wilson Creek junior Neeley Odorizzi leaps up to hit the ball over the net against MLCA/CCS. Odorizzi is one of six returning Devils on the court this fall, who hope to reach th 1B State Volleyball Tournament after falling short by one game last season.
IAN BIVONA/COLUMBIA BASIN HERALD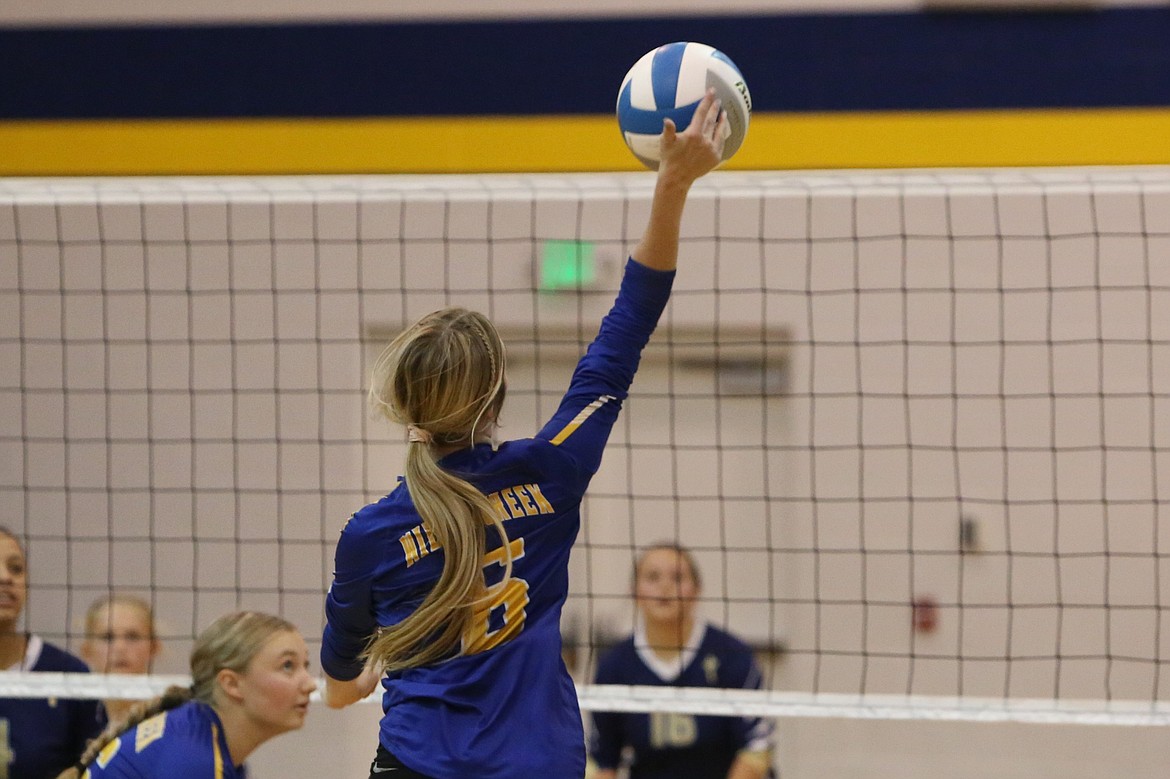 Wilson Creek senior Isabella Hochstatter hits the ball over the net during the first set against MLCA/CCS.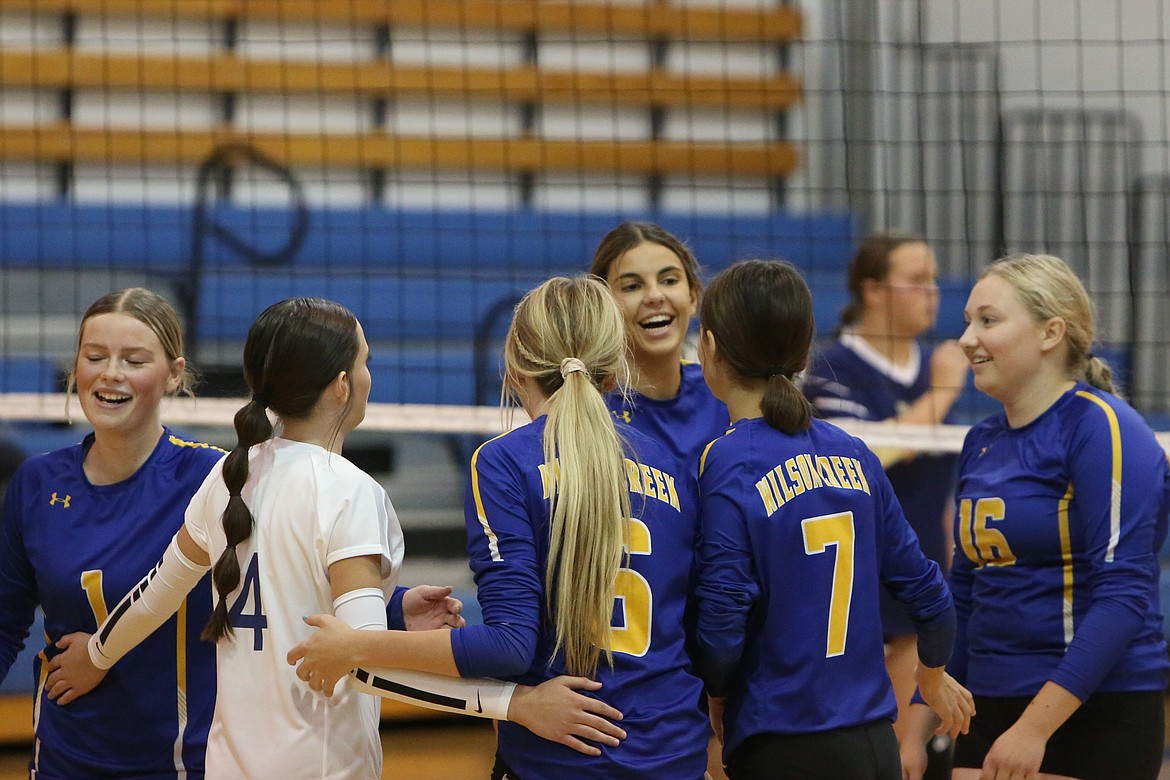 Wilson Creek players celebrate after scoring a point.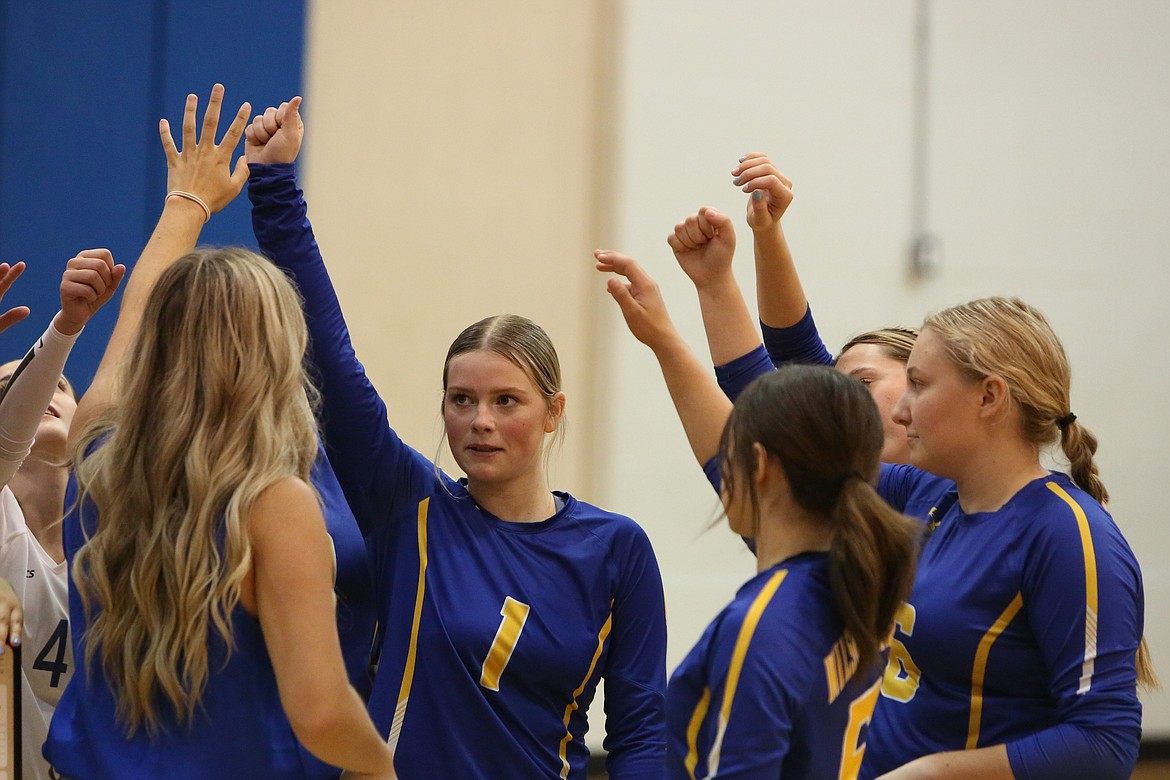 Wilson Creek players talk with Head Coach Christa Christopherson during a time out against MLCA/CCS on Tuesday.
Previous
Next
by
IAN BIVONA
Sports Reporter
|
September 15, 2023 1:00 AM
WILSON CREEK – The Wilson Creek Devils finished 2022 one game shy of qualifying for state, falling to Waterville-Mansfield in the consolation game of the Central Washington B League Tournament in early November.
Now, an enthusiastic Devils team returns to the court hungry for more.
"I'm hoping that the girls will be excited knowing that they can get far," Wilson Creek Head Coach Christa Christopherson said. "We played in that game versus Waterville to go to state, and we just didn't come ready to play that game, even though we had been competitive with them during the (regular) season. I think them knowing that they can get that far really inspired them."
Wilson Creek finished the regular season 6-8 last fall but defeated Soap Lake 3-1 in the second round of the CWB Tournament, reaching the tournament semifinals against No. 1 seed Entiat. After the sour ending to the 2022 season, Christopherson said the Devils are coming into 2023 with the goal of making it further than last season.
"They were really excited to get started," Christopherson said. "They just want to play, they want to have fun – especially now that they know what they're doing."
The Devils have a 10-player roster this season, with additions in three foreign exchange students; senior Lucilla Maseras, senior Ellie Maranik and junior Lavina Lazzaroni. Christopherson said having a bigger roster than last season's eight-player team allows her to be more creative with lineups.
"That helps us out a little bit to fill our roster out too, it's nice to have 10 girls so I can move people around, make sure people are getting breaks, utilize players how they need to be used to the best of their abilities," Christopherson said.
Senior Jessa Bise returns to the court after a second-team all-league season with the Devils last fall, one of six returning Wilson Creek players who all had significant playing time a year ago. Having that team cohesion allows for the players to know their roles and command themselves on the court, Christopherson said.
"When they're talking, having fun and playing intensely and doing all the things that they should be doing, I don't have to say anything," Christopherson said. "I don't have to make sure they're going to the right spot, I can just sit there and cheer them on."
Wilson Creek opened the season 1-1, falling to Waterville-Mansfield on the road in the season opener before defeating MLCA/CCS at home on Tuesday. With hard work, Christopherson is confident the Devils can make a push for a state berth this season.
"We're two games in, and I'm like 'We can go, we can make it, but that means you guys have to put in the work now. Put the work into practice, put the work into games and really push yourselves to do better,'" Christopherson said.
Ian Bivona may be reached at ibivona@columbiabasinherald.com.
Wilson Creek Volleyball Roster
No. 1 - Cassie Hinen - 11
No. 2 - Josie McMillan - 11
No. 3 - Lucilla Maseras - 12
No. 5 - Cheyanne Daily - 9
No. 6 - Isabella Hochstatter - 12
No. 7 - Lavina Lazzaroni - 11
No. 8 - Ellie Maranik - 12
No. 9 - Neely Odorizzi - 11
No. 15 - Jessa Bise - 12
No. 16 - Madison Finkbeiner - 11
Wilson Creek Volleyball Schedule
Sept. 7 - @ Waterville-Mansfield - 3-0 loss
Sept. 12 - vs MLCA/CCS - 3-0 win
Sept. 19 - @ Riverside Christian - 6:45 p.m.
Sept. 21 - vs Entiat - 6 p.m.
Sept. 26 - vs Pateros - 6 p.m.
Sept. 28 - vs Cascade Christian - 6 p.m.
Oct. 3 - vs Easton - 5:30 p.m.
Oct. 9 - @ MLCA/CCS - 5:30 p.m.
Oct. 10 - vs Waterville-Mansfield - 6 p.m.
Oct. 12 - @ Republic - 6 p.m.
Oct. 17 - @ Entiat - 6 p.m.
Oct. 19 - @ Pateros - 6:15 p.m.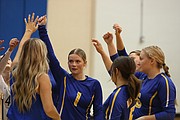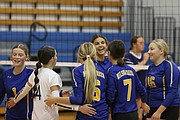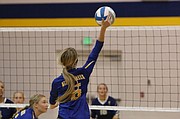 Recent Headlines
---