Frederick's Jewelry to celebrate 70th anniversary Saturday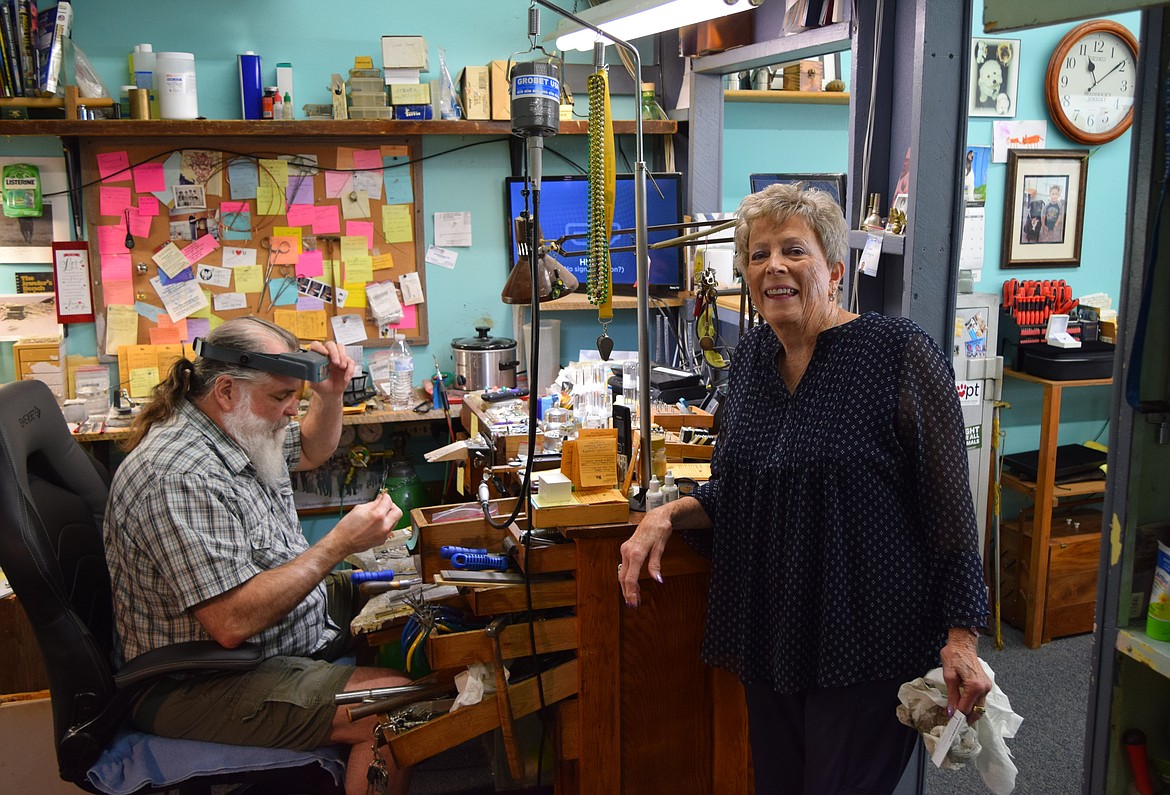 Nicholas Criscuolo, left, sits at his workbench working on a piece of jewelry next to his mother, Marty Utsunomiya, right, in the back room of Frederick's Jewelry.
Gabriel Davis/Columbia Basin Herald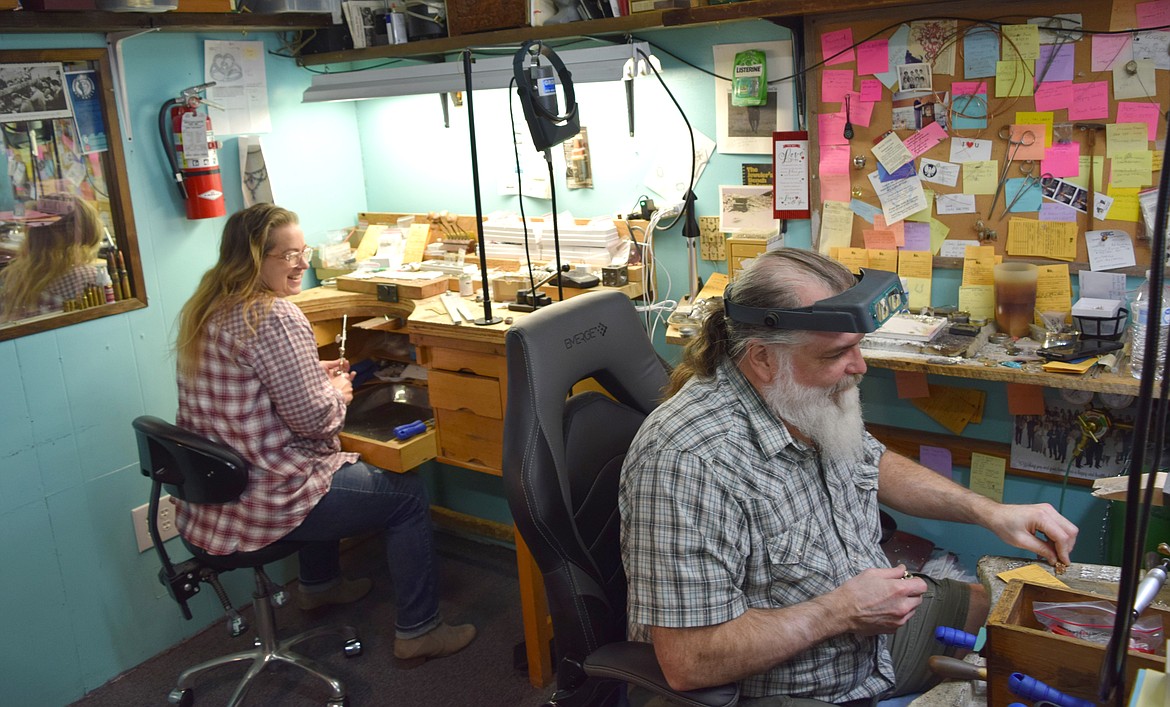 Frederick's Jewelry employee Crystal Marie, left, works next to Nicholas Criscuolo, right, original owners Fred and Marlys Reiber's grandson.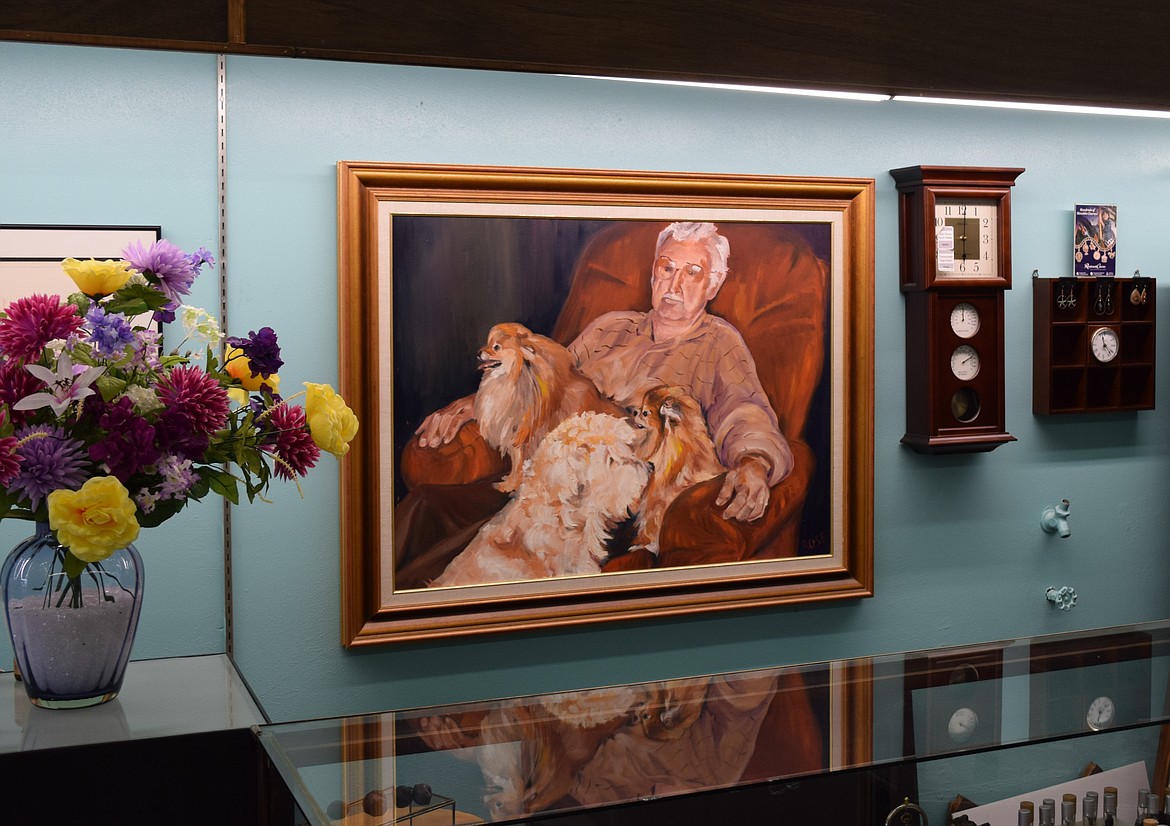 A painting of Fred Reiber hangs inside Frederick's Jewelry. Reiber's daughter, Marty Utsunomiya, said that it was painted by her sister.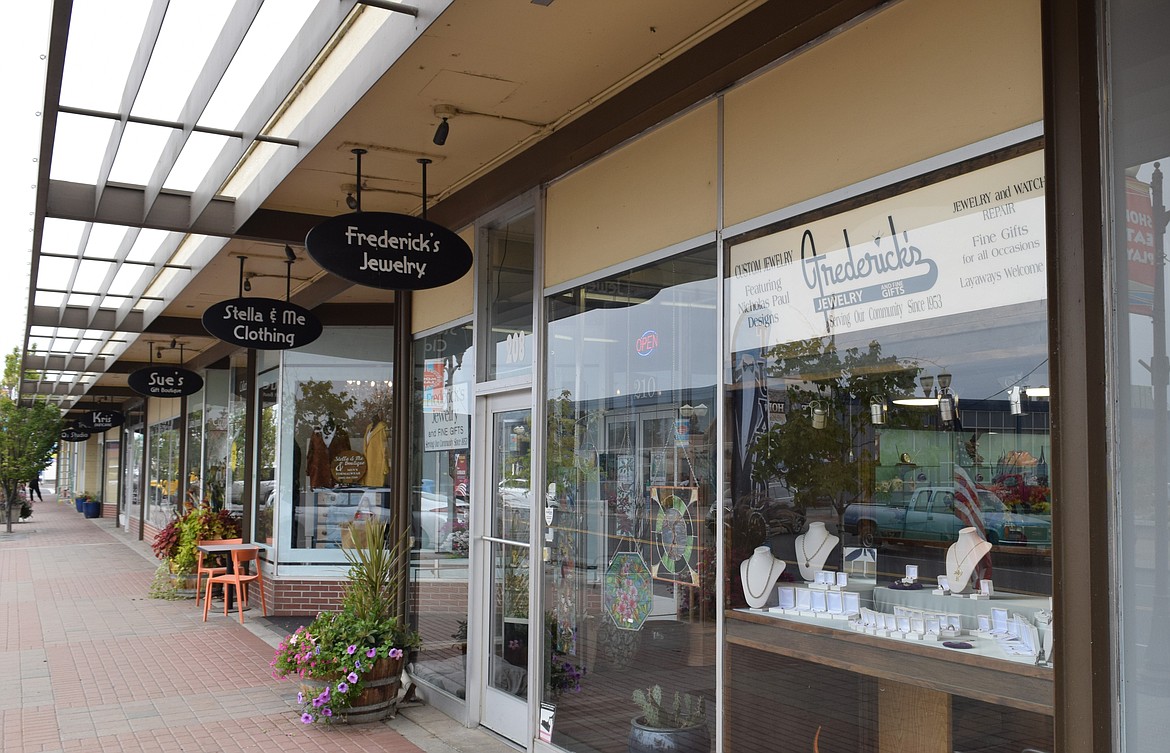 Frederick's Jewelry is located at 208 W. Third Ave. in downtown Moses Lake. The store will be open from 10 a.m. to 5 p.m. to celebrate its 70th anniversary on Sept. 16. The store opened in 1953.
Previous
Next
by
GABRIEL DAVIS
Staff Writer
|
September 11, 2023 1:00 AM
MOSES LAKE — Moses Lake business Frederick's Jewelry will celebrate its 70th anniversary Sept. 16 at 208 W. Third Ave. with extended hours from 10 a.m. to 5 p.m. The extended hours will partially coincide with the Downtown Moses Lake Association Sip & Stroll event.
Frederick's has been located in downtown Moses Lake since 1953, when Fred and Marlys Reiber opened Frederick's Jewelry & Fine Gifts on Sept. 16, according to a press release from the store. Marty Utsunomiya, Fred and Marlys' daughter, took over the business after Fred Reiber's passing in 1993.
"My sister is even coming for this and she lives in Ohio," said Utsunomiya. "My sister and I were both raised in the store. In the very beginning, when my dad just had a shop for watchmaking, we went to work with them every day … And then when we moved here, we helped them set up everything because this building was brand-new when we moved here."
The celebration will be an open house where members of the community can stop by and visit the store, converse with the employees and buy jewelry at a discounted price.
Utsunomiya said one of the store's suppliers will have precious stone jewelry for sale at 50% off.
"It kind of ties in with the Sip & Stroll because it's going to be on the same day as that," Utsunomiya said.
According to the Downtown Moses Lake Association's website, the Sip & Stroll is scheduled for 1 p.m. to 5 p.m. It's the DMLA's annual art and wine walk where community members can visit participating locations in downtown Moses Lake.
Utsunomiya said that the store's focus is mainly on jewelry and collectibles these days. According to the store's website, originally Fred Reiber focused on clock and watchmaking, while Marlys Reiber focused on the collectible and jewelry side of the store.
There were not many stores on the block when Frederick's opened, said Utsunomiya, and many of the buildings currently on the block or nearby were built around Frederick's over the years.
Utsunomiya also said that they had updated cases and infrastructure inside the story for the celebration.
"All of these cases are new and all of the jewelry is new. It looks completely different than it did three months ago. Everything's been updated … And all of these new cases make it look fresh," said Utsunomiya.
Today the store is operated by Utsunomiya and her son, Nicholas Criscuolo. Criscuolo also grew up in the store and developed a fondness for metals, gems and minerals, according to the release. Criscuolo worked as a welder before returning to school to become a master gold and silver smith, metallurgist and gemologist — he has worked full-time at the store since 2006.
"My dad did all the watchmaking and clock making right here in the store," said Utsunomiya, "but on the other hand, he didn't do the stuff that Nick does, all the gold and silver and diamond setting. And, you know, Nick is the third generation. I was in the middle."
Frederick's Jewelry is open Monday through Friday from 9:30 a.m. to 5:30 p.m. and Saturday from 10 a.m. to 3 p.m.
Gabriel Davis may be reached at gdavis@columbiabasinherald.com. Download the Columbia Basin Herald app on iOS and Android today.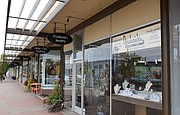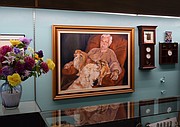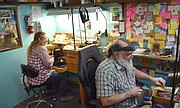 Recent Headlines
---