2023 Othello Fair coming to town Wednesday to Saturday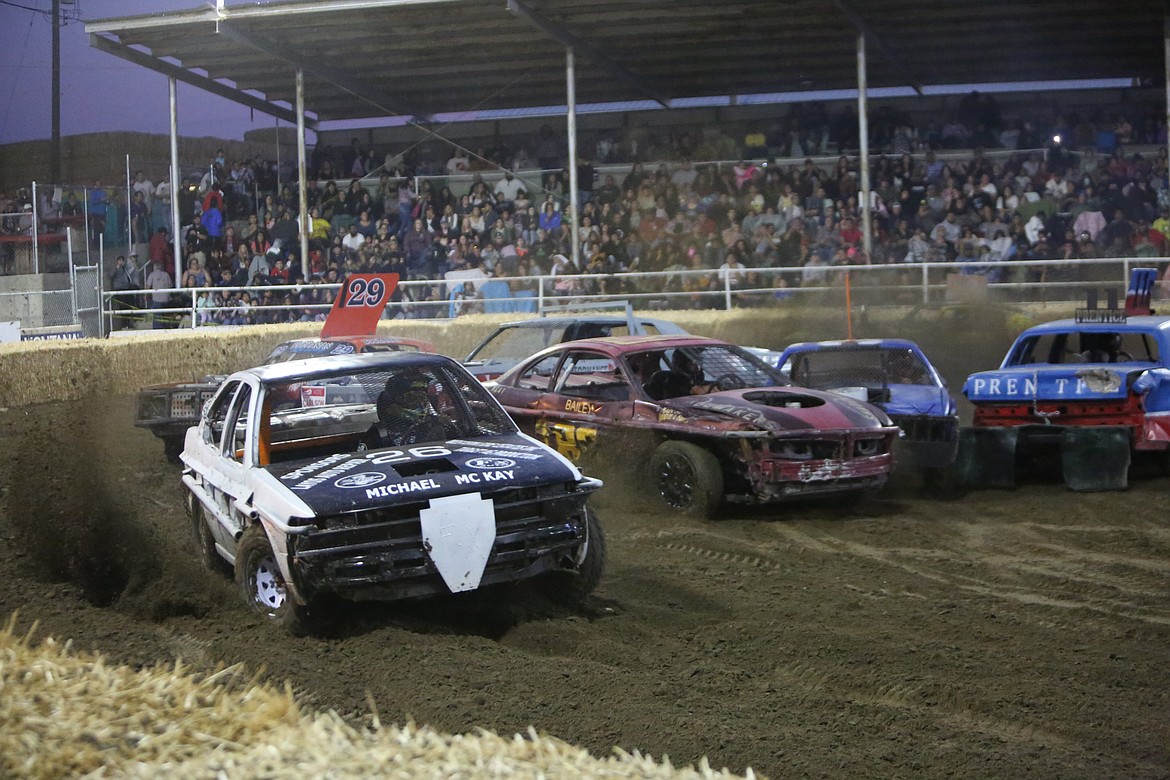 Drivers race around the track at the Othello Rodeo Grounds for the 2022 Othello Demolition Derby. The 2023 Othello Demolition Derby will take place Wednesday evening.
FILE PHOTO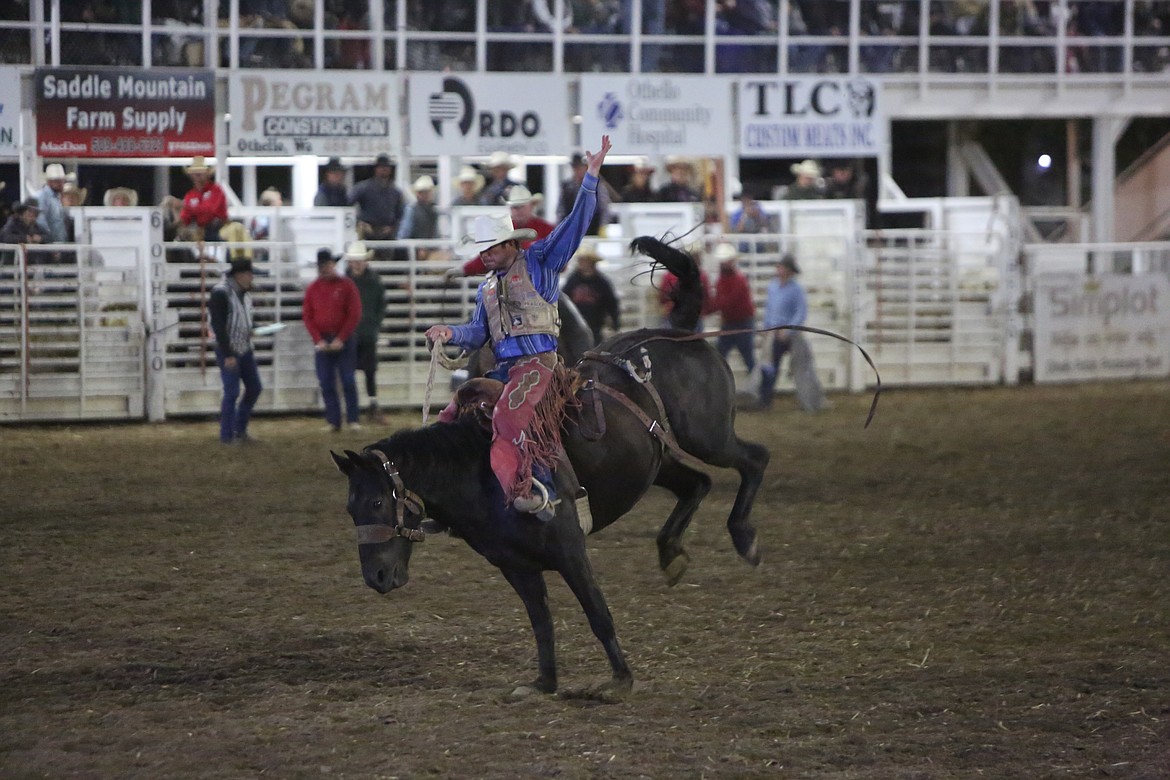 A saddle bronc rider maintains a precarious perch on a horse during the 2022 Othello PRCA Rodeo on Sept. 17.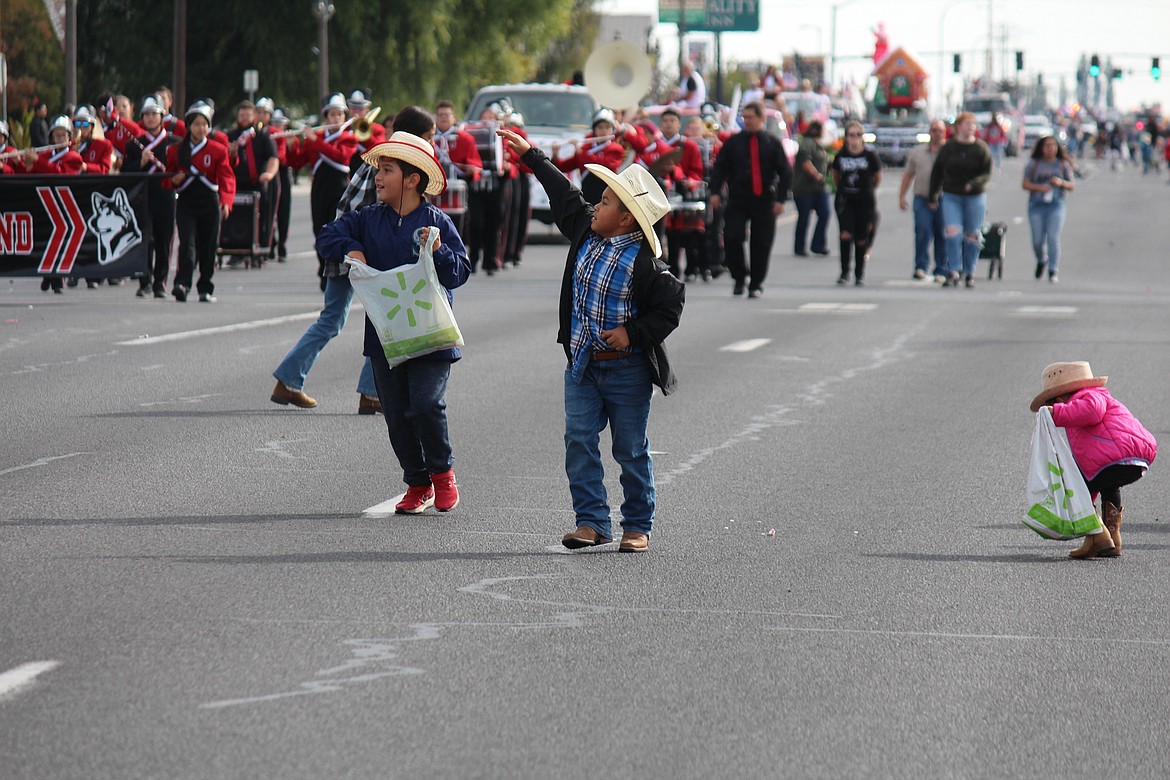 Children wave to parade participants during the 2022 Othello Fair Sept. 17. The 2023 Othello Fair parade will begin at 10 a.m. Saturday.
Previous
Next
by
GABRIEL DAVIS
Staff Writer
|
September 11, 2023 4:34 PM
OTHELLO — The Othello Fair will be held this week from Wednesday to Saturday at the Adams County Fairgrounds. Fairgoers can expect a variety of games, rides, attractions, competitions, livestock showings, food vendors and entertainment over the week, according to the Othello Fair website.
On Wednesday and Thursday, the fairgrounds in Othello — located at 831 S. Reynolds Road — will be open to the public from 8 a.m. to 10 p.m., from 8 a.m. to 11 p.m. Friday and from 8 a.m. to 12 a.m. Saturday. According to the fair website, this year's theme is "Small Town Fair with a Tractor Flair."
"Our animal numbers and the camper numbers, we've never had this high of numbers," said Othello Fair President Becky Flint. "We have a lot of animals coming in and exhibitors coming in, and that's what we've worked for all these years."
The fair is offering daily admission tickets as well as weekly passes, according to the website. Admission for children ages 6 to 11 is $5 daily and $15 weekly. For ages 12 to 59, admission is $7 daily and $21 for a weekly pass. Individuals ages 60 and up can purchase daily admission for $5 and a weekly pass for $15. Fair tickets are free for children under 5 years old, as well as current first responders and active or retired military.
"The Othello Fair seeks to provide a quality event for the community in a safe and comfortable environment," stated the Othello Fair website. "This event promotes public education related to our agricultural heritage, seeks quality, family-oriented entertainment and activities, encourages youth and community participation and promotes commercial opportunities recognizing the vast cultural diversity of our area."
According to the website, Other events and activities during the Othello Fair will include livestock showings and judging, horse shows, a hay bucking competition, a parade, exhibitions and displays, the Othello Demolition Derby and the Othello PRCA Rodeo.
Flint, who is on her third fair as president and has been involved in the fair since 2008, said that this year's event is primed to be even better than the 2022 fair, which she said was one of the best fairs Othello had seen.
"That's what we strive for, to be the friendliest fair, and we're getting there. Our reputation is getting out there," she said.
The Othello Rodeo website states that the 74th annual PRCA Rodeo will take place Friday and Saturday. The gates open for the Othello Demolition Derby at 3 p.m. Wednesday and time trials start at 5:30 p.m., according to the website. General admission tickets for both the rodeo and the derby are $20 for ages 13 and up, $10 for children ages seven to 12 and free for children six and under. The rodeo is offering a discounted price at the gate for military, first responders and seniors.
The annual fair parade will take place Saturday at 10 a.m. at the intersection of East Olympia Street and North 13th Avenue according to the fair website. Check-in will take place that morning starting at 7:30 a.m. at the Church of Jesus Christ of Latter-day Saints, located at 1200 E. Rainier St. Entry judging begins at 9 a.m. and the parade lineup is at 9:30 a.m.
The carnival portion of the fair will open from 4 p.m. to 10 p.m. Wednesday, 3 p.m. to 10 p.m. Thursday, 3 p.m. to 11 p.m. Friday and 11 a.m. to 12 a.m. Saturday. Admission to the carnival is $35 at the fair for a wristband, according to the Othello Fair Facebook page. Adams County Pet Rescue is selling the wristbands this year.
Various food vendors will be at the fair, said the fair website, selling cheeseburgers, corn dogs, spoon tacos, elephant ears, pie, cotton candy, drinks and more.
Entertainment for the fair will consist of carnival rides and games, as well as live music and special shows, according to the fair website. Southern-style country rock band the Boondock Boys will be playing throughout the week, as will comic musician Joe Stoddard. Other entertainment will include jugglers and entertainers Jeremiah Johnston and Matt Henry, as well as magician Louie Foxx, who will all be onstage and roaming the parade through the week. Also playing throughout the fair week will be a pirate-themed parrot show.
According to the website, sponsors for the event include STCU, Avista, CBHA, Lineage, SVC, Simplot, the Leavitt Group, Irrigation Specialists, RE/MAX, Commercial Tire and more.
For more information and to contact the Othello Fair officials, visit www.othellofair.org.
Gabriel Davis may be reached at gdavis@columbiabasinherald.com. Download the Columbia Basin Herald app on iOS and Android.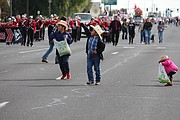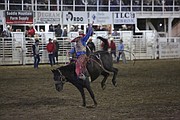 Recent Headlines
---