The Massage Cottage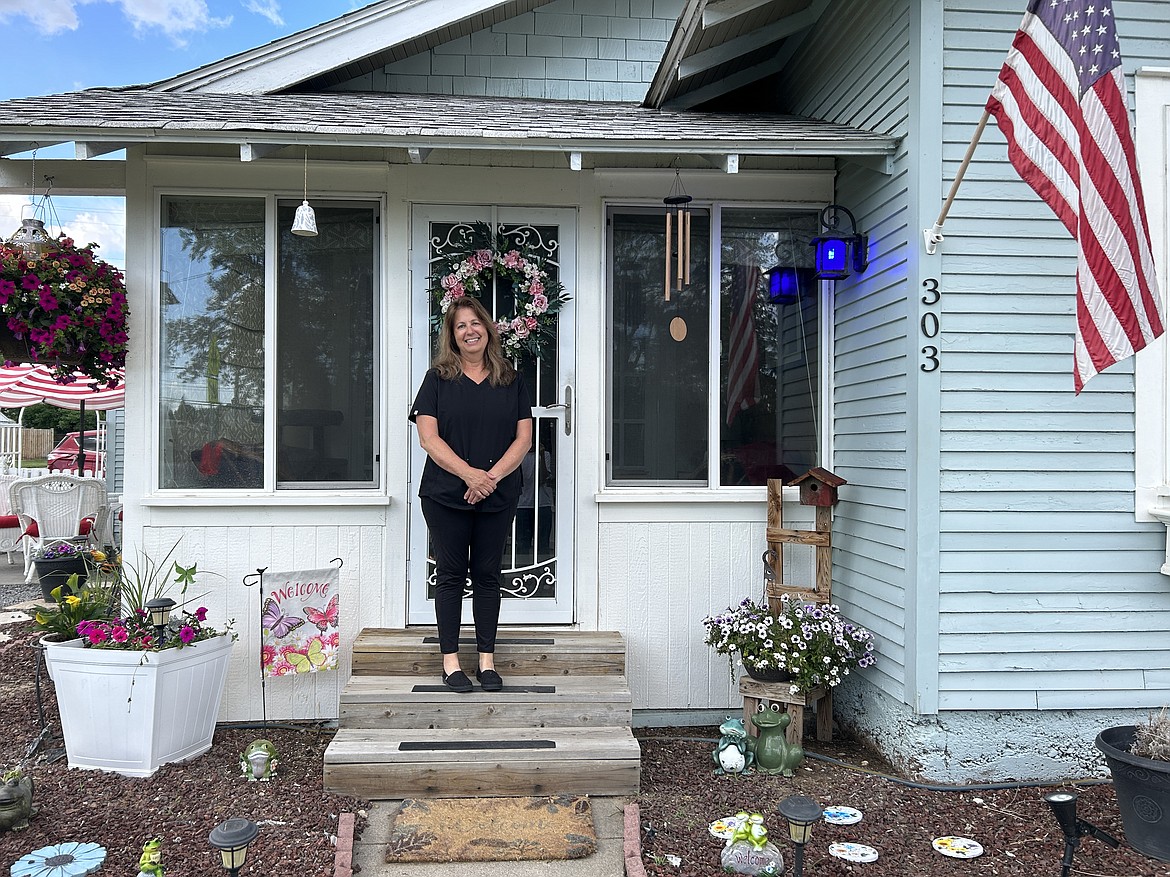 Kathi Johnson has been a massage therapist for 23 years and seeks to help people relieve stress and experience less pain.
CALEB PEREZ/SPECIAL TO THE COLUMBIA BASIN HERALD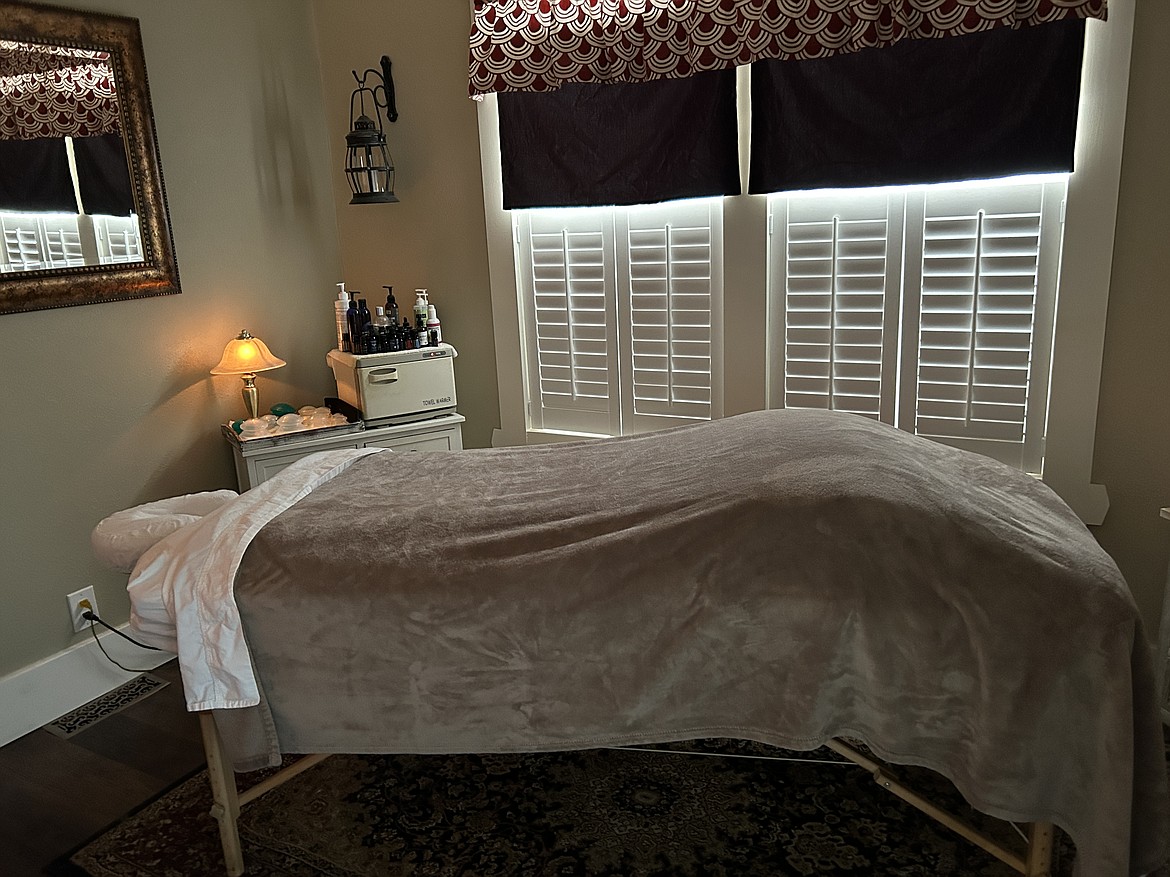 Kathi Johnson sets a relaxing environment at her shop by dimming the lights, playing relaxing music and making things as cozy as possible.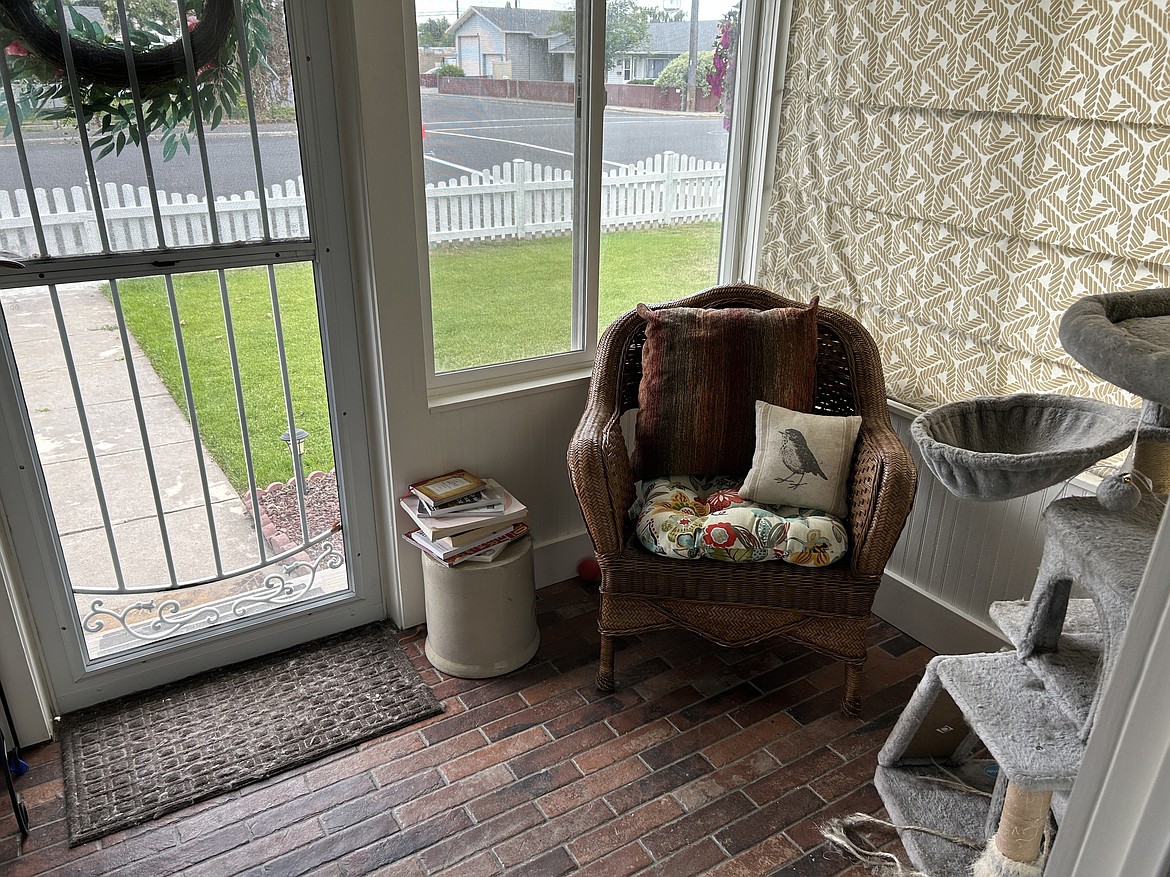 Clients at The Massage Cottage can relax in the massage studio's waiting area where they may run into one of the business's two resident cats.
Previous
Next
by
By Caleb Perez/Special to the Columbia Basin Herald
|
May 30, 2023 1:30 AM
EPHRATA — Kathi Johnson, owner and operator of The Massage Cottage in Ephrata, makes it her mission to relieve stress, tension and pain in the body. She's been doing it for 23 years, she said.
"Get them feeling relaxed, less stressed and pain-free," said Johnson.
There are many different methods, or modalities, of massage to help relieve the wear and tear on the body and to increase health and wellness, she said. Often people find some methods work better than others, she added.
"There's a number of different modalities that are out there," she said. "They seem to keep coming up with new ones all the time."
Johnson specializes in deep tissue massage, which breaks down adhesions to relieve pain and restore normal movement. This is a very effective method of relieving stress, she said.
"I find that deep tissue and myofascial release are really good to break up the adhesions and scar tissue," she said.
Johnson also does Swedish massage, which focuses on relaxation. She also does trigger point therapy, which focuses on knots or tender areas by improving blood circulation, she said.
Hot Stone Massage also helps promote relaxation, Johnson said, by breaking up adhesions in the tissues.
Cranial sacral therapy, a gentle hands-on technique that uses light touch to examine the membranes and movement of the fluids in and around the central nervous system, can help with issues in the jaw, migraines, headaches, neck pain and back pain, she said.
"It's very relaxing", she said.
Another modality Johnson uses is cupping, an ancient form of alternative medicine where therapists put cups on the skin for a few minutes and create suction to lift toxins out of the body, she said. This method is used to help with pain, inflammation and blood flow and is a relaxing form of deep tissue.
Occasionally, Johnson has used KT tape to help with injuries. It gets more blood flow to the area so there is less pain, she said.
Once finished with the massage, Johnson likes to get clients to stretch. This helps elongate the muscles, relieving any tightness, she said.
Before she was a masseuse, Johnson worked for Alaska Airlines on the west side, she said.
"The body is meant to be in movement, not sitting all day, so when I would work in reservations they would have a massage therapist come and give us massages on our breaks," she said. "It would just alleviate my headaches, backaches, help me feel less stressed and just do a better job."
One day a massage therapist asked Johnson to massage their shoulders. The therapist told Johnson that her hands were very strong she should consider going into massage herself, she said.
This changed her life, she said. She went back to school, became a massage therapist and five years ago rented the house that is now the Massage Cottage, she said.
"I think that a lot of people are reluctant to get massages because they feel like they don't want to get undressed or have people touch them or it's too expensive," she said. "But I believe it's a God-given gift for us to all receive this."
Massages can decrease cortisol, increase serotonin and make people more limber and flexible, thus less likely to get hurt, she said, and help increase recovery after an injury, she said.
"It's amazing to me because there are so many benefits to it," she said. "It's just become more popular over the years because more people have found that it's almost a necessity for good health."
Johnson considers massage therapy a form of preventive health, Johnson said. The body is designed to heal itself given the right protocols, and a combination of massage therapy, chiropractic, eating well and exercising is beneficial to staying healthy, she said.
She recommends massage for anyone who hasn't tried it, she said, and if one therapist isn't a good fit, try another.
"If I'm not right for someone I'll be right for somebody else," she said.
Caleb Perez is a freelance writer and graduate of Moses Lake High School. He currently attends Big Bend Community College, majoring in Communications.
The Massage Cottage
303 C Street NW
Ephrata, WA 98823
509-608-8998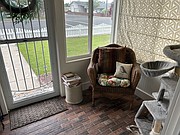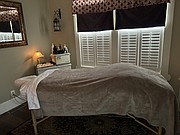 Recent Headlines
---