Ann Klobucher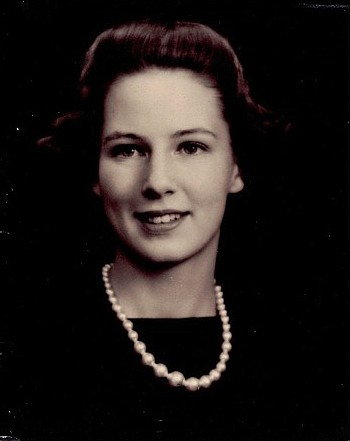 Ann Frances (Schlaefer) Klobucher passed away on May 22, 2023, at the grand age of 102.
March 7, 1921 – May 22, 2023
Ann Frances (Schlaefer) Klobucher passed away on May 22, 2023, at the grand age of 102.
Born to Boyd and Frances Schlaefer in Spokane, Washington on March 7, 1921, Ann moved with her family to Forks, Washington when she and her younger brother and sister were quite young. Her parents started the first telephone company on the Olympic Peninsula. She had many stories of operating the old-fashioned switchboard with party lines when she was in high school and home on break from Washington State College (now Washington State University). College was where she met her future husband, Victor W. Klobucher Jr., who happened to be the lab teaching assistant in her chemistry class. They were married on Feb. 6, 1945. She fell in love with dance during college and she and Vic enjoyed dancing throughout their marriage. Following Vic's discharge from the Army at the end of World War II, Ann and Vic moved around the United States to his various National Weather Service assignments, and then to medical school in Portland, Oregon.
After Vic's residency in Spokane, Washington, Ann and Vic settled in Moses Lake in the very early 1950s, where Vic started a doctors clinic with Dr. Jerry Fairbanks. They raised their four children Rick, Karen, Kim and Peggy in Moses Lake. Ann was a fabulous seamstress, sewing wonderful outfits for her children as well as herself. She spent many hours with friends playing bridge and golf. When she wasn't on the golf course, or playing bridge, she was cooking or baking, and loved to entertain. She was a wonderful hostess.
In her later years, she became a grandmother of eight, and enjoyed lots of family time at her home on the lake. A longtime member of Our Lady of Fatima Catholic Church, she had a strong, quiet personal faith. She spent her final years at Monroe House playing Rummikub and bridge, surrounded by friends.
Understated yet classy, Ann will be remembered as a wonderful wife, mother and grandmother, and a proper lady. She is survived by her children and their spouses, her eight grandchildren, and her 12 great-grandchildren.
Funeral services will be held on Thursday, June 1, at our Lady of Fatima Catholic Church. Rosary begins at 10 a.m., followed by Mass at 10:30 a.m., with interment at Pioneer Cemetery and reception to follow.
In lieu of flowers, donations can be made to St. Vincent de Paul or Community Services of Moses Lake.
Recent Headlines
---