Examining the benefits of a local port district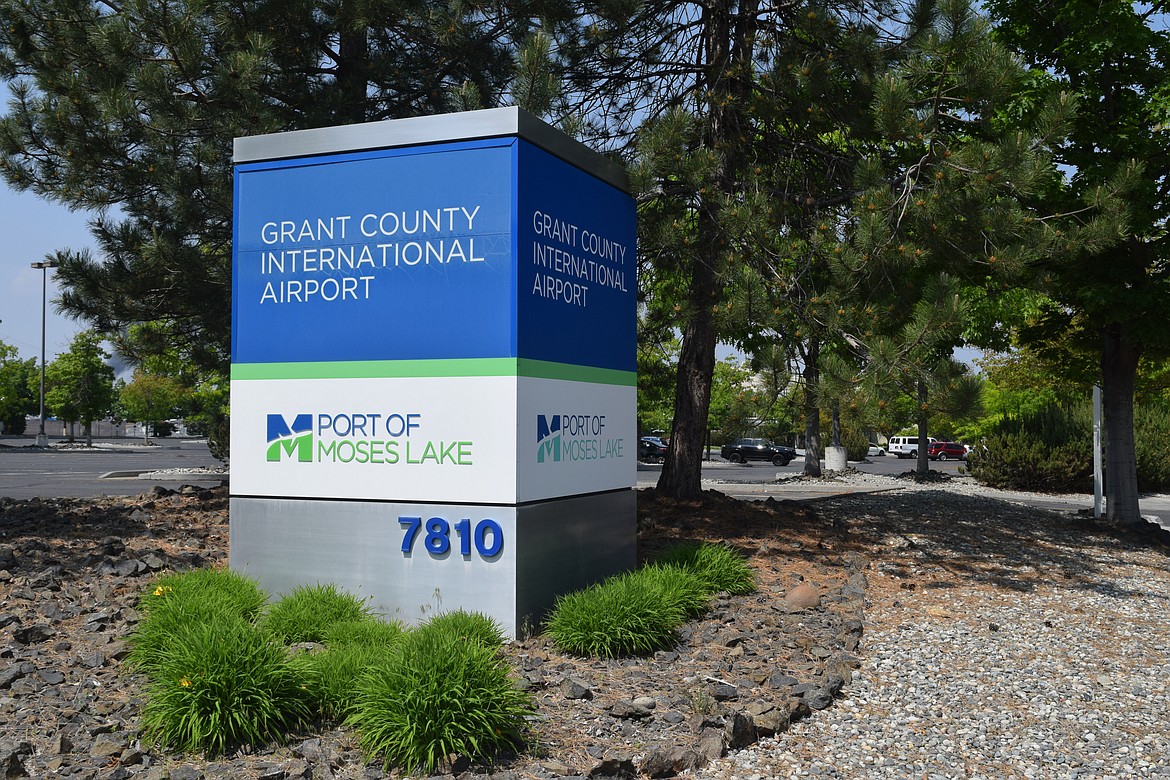 Like port districts throughout the state, the purpose of the Port of Moses Lake is to encourage economic development for the surrounding community. A properly-run port will bring more jobs and reputable companies to the area.
CHARLES H. FEATHERSTONE/COLUMBIA BASIN HERALD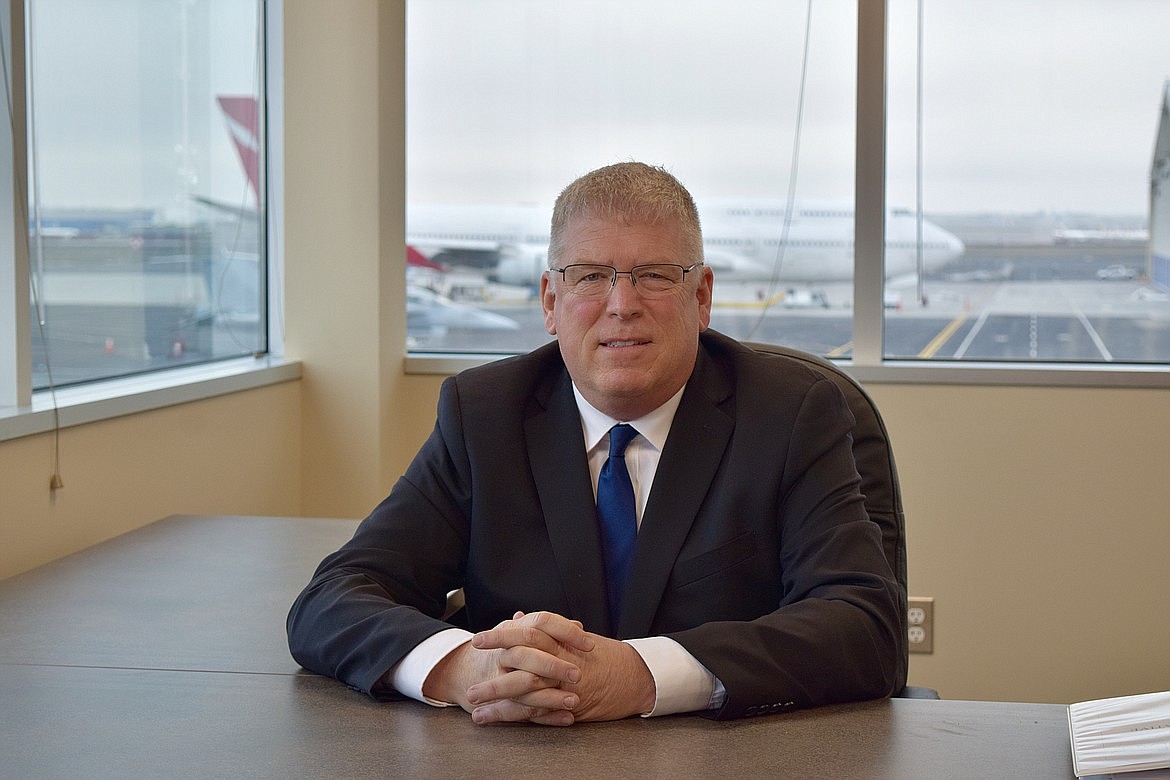 Don Kersey, a native of Moses Lak, has been the executive director at the Port of Moses Lake since December of 2019. Kersey and the rest of the board are charged with encouraging economic growth in the port's district.
Previous
Next
by
CHARLES H. FEATHERSTONE
Staff Writer
|
May 21, 2023 1:30 AM
MOSES LAKE — Don Kersey, executive director of the Port of Moses Lakes, sat in his corner office overlooking the Grant County International Airport thinking about a line he heard a lot growing up here.
"We always knew that Moses Lake was going to grow, going to pop. It was always that'll be next year and the next five years, but it's gonna happen. It's gonna happen," Kersey said. "And we all sound like broken records."
But it turns out, Kersey said, the time long hoped for may finally be upon us.
"It's actually happening now," he said.
Kersey rattled off a number of the big things that are currently happening in Moses Lake. Boeing has 850 employees at the GCIA tending its fleet of roughly 150 or so 737 MAX airplanes and preparing them to re-enter commercial service. Silicon-carbon composite maker Group 14 Technologies has broken ground on a big production facility out along Wheeler Road, while Sila Nanotechnologies — which makes its own silicon composite for rechargeable batteries — is ordering equipment and readying the facility it bought on Road N NE across from REC Silicon.
In fact, both silicon-carbon composite makers are setting up shop in Moses Lake because of REC Silicon, which makes the raw material necessary for the next generation-rechargeable battery materials both companies intend to make.
It all has a knock-on effect, Kersey said, and is likely the reason fast food chains Chipotle and MOD Pizza located in Moses Lake in recent months.
"These things are happening now, which is amazing to watch," said Kersey. "But it's started to snowball, which is great for the economy and great for the community."
According to Richard Hanover, director of business development at the Port of Moses Lake, all these new high-tech businesses and the well-paying jobs they are bringing is the result of some very deliberate choices made by the port since it was founded following the closure of Larson Air Force Base in 1966.
"Our community was built on agriculture, and ag is still obviously the backbone of our community," Hanover said. "It's an important piece, but one of the things we try and do at the port is to find businesses that can add benefit to our current industry."
Data provided by the Grant County Economic Development Council on its website for 2021 gives a snapshot of Hanover means. Workers in Grant County were paid around $2.1 billion in 2021. Of that, government workers were paid the largest portion of that, around $448 million, or roughly 21% of total payroll. Behind them, the next largest segment was workers listed in agriculture, who were paid $320 million in 2021, or slightly more than 15% of all wages.
Workers in industry, however, were paid around $258 million in 2021, or 12.4% of all wages countywide.
However, according to the Grant County Trends website — a collection of economic and demographic data tracked by Eastern Washington University's Institute for Public Policy and Economic Analysis — the average manufacturing wage in Grant County in 2021 was around $60,000, well below the state average of $83,000 for the same year but far larger than the average wage of $34,000 for someone in the agriculture sector.
Hanover said the very low-cost power provided by the Grant County Public Utility District and the decision by the port many years ago to create an industrial wastewater treatment system that can handle the kind of inorganic waste produced by chemical processing companies like ChemiCon Materials — a subsidiary of Japan-based Nippon Chemi-Con Corporation — one of the port's first major tenants. The port was able to build on that success, Hanover said, and attract higher-value-added manufacturers like Moses Lake Industries, General Dynamics, SGL Carbon, Genie, airbag explosive maker Joyson Safety Systems, AeroTEC and rocket engine maker Stoke Space Technologies.
"That gives us an opportunity to really pick companies that have high power uses to be able to provide jobs for constituents," Hanover said.
In fact, Hanover said attracting both Group14 and Sila was part of a deliberate, long-term strategy designed to help resuscitate REC Silicon, which stopped production several years ago as a result of a trade dispute with China over tariffs on solar panels.
"We paid for a battery study and worked with REC to identify the highest and most plausible companies that we can target to potentially site here and most likely utilize REC's product," Hanover said.
As a result, Hanover said Moses Lake is becoming a hub for silicon-related and clean-technology companies, all of which will employ a number of people at very good wages to oversee production processes. Hanover said not only are battery materials companies moving in, but companies interested in producing hydrogen as a feedstock for industry and a replacement for natural gas in industry.
"The clean energy sector is something that is really important not just here in Moses Lake but to the entire country as a whole," he said. "And they're going to add a lot of jobs to our community over the years."
Hanover said it also means working closely with Big Bend Community College and the Educational Service District in Wenatchee as well as the companies setting up shop here to make sure there are workers trained to oversee manufacturing and industrial processes, who can fill those jobs and earn those higher wages.
"None of this is possible without career-connected learning and being able to reach down into the schools and help create this career pathway for kids," he said. "A long time ago, our commissioners decided they wanted to help build those career paths for our youth so that our kids can stay here, work here, and have a good future here."
Charles H. Featherstone can be reached at cfeatherstone@columbiabasinherald.com.
Want to know more?
For more information about how port districts in Washington state operate, visit the Washington Public Ports Association website at www.washingtonports.org or watch a video produced by the Washington State Auditor's office at https://youtu.be/PvVcYcZCeTo.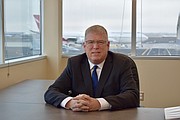 Recent Headlines
---