Robert Sieverkropp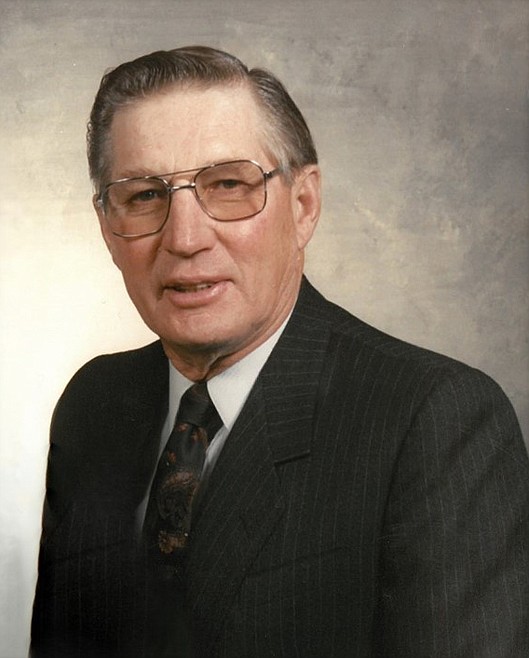 Robert Sieverkropp, 94, returned to his Heavenly home on May 16, 2023, surrounded by his family who cherished him so much.
April 29, 1929 – May 16, 2023
Robert Sieverkropp, 94, returned to his Heavenly home on May 16, 2023, surrounded by his family who cherished him so much. His devotion to his family and his firm belief in God supported him during struggles and ultimately gave him peace.
Robert Henry Sieverkropp was born on April 29, 1929, in Puyallup, Washington to Herman and Millie Sieverkropp. In 1940, Robert along with his parents and five siblings moved to Odessa, Washington. In eighth grade Robert "quit-uated" school to work on the family farm. If Robert had one regret, it was that he did not graduate from high school. In 1941, the family harvested its first crop off the land and the hard work Robert learned during that time would be instrumental to the successes in his life.
In 1950, Robert was drafted into the Korean War, where he proudly served as a mechanic in the United States Army. After the war, Robert returned to the family farm in Odessa and worked alongside his family until a wheat and cattle farm west of Ephrata became available. In 1953, Robert and his twin brother, Raymond, purchased the farm and moved to Ephrata to begin their life as farmers and ranchers. The brothers Robert and Raymond were inseparable and what one didn't think of, the other did.
Robert married Shirley Radach in 1955 and together they enjoyed a 66-year-long marriage. The two of them made their home in the Baird Springs area of Ephrata and shortly after that welcomed their first child Timothy, followed by Allen and Joan. Shirley and Robert made Our Savior's Lutheran Church their church home and Robert often could be heard saying, "You didn't have to go to church, you got to go to church."
In the early days of their marriage, Shirley and Raymond's wife Doris took care of the children and life around the homestead, while Robert and Raymond worked countless hours, growing the farm and making it thrive. Through their hard work, dedication and sacrifice, together the four of them would build a farm that would sustain three generations of families.
No matter how busy Robert was, he always made time to serve his community and church. Robert served as the Director of Grant County Soil Conservation, was a volunteer firefighter for Grant County Fire District 13 for many years, was on the Board of Directors for Odessa Union Warehouse Co-op and held many roles and offices at Our Savior's Lutheran Church. At the time of his passing, he was an active member of the Ephrata Lions Club.
In 1991 Robert retired, and Tim and Allen took over day-to-day operations of the farm. In retirement, Robert and Shirley enjoyed their winters in Las Vegas and Yuma. Robert loved playing video poker and would spend hours sitting in his chair playing his handheld game. His practice paid off, because a handful of times he hit a royal flush while in Las Vegas. Robert often referred to Las Vegas as "Lost Wages." Their summers were spent on their boat salmon fishing in Sekiu, Washington. When not traveling, Robert loved gardening and always made sure he had an abundance of food to spread around to friends and family. Another love of Robert's was rebuilding old cars, which he did up until a few months ago. During Robert's retirement he rebuilt four vintage cars, all of which could be seen driving around Ephrata from time to time. Perhaps Robert's favorite part of retirement was the daily cup of coffee he enjoyed with his children or downtown with his friends. Robert also looked forward to his Wednesday lunch date with Raymond.
Though Robert retired from farming, his heart was never too far away from the farm. Robert's most favorite thing to do was an afternoon trip to the farm to ensure it continued to flourish. The last car trip Robert took prior to his passing was to see the land that he poured his soul into.
Robert was great at many things, but perhaps most importantly he was best at making you feel loved. Every conversation you had with Robert ended with him telling you how much you meant to him, how important you were to him, how proud of you he was, and how much he loved you. Even in his final days, he made sure to let his children and grandchildren know this; he wanted nothing left unsaid. He wanted no regrets. Robert will be greatly missed by his family, friends, and all that knew him.
Robert is survived by his children and spouses Timothy (Lori) Sieverkropp, Allen (Karen) Sieverkropp, and Joan Sieverkropp; grandchildren and spouses Aimee (Matt), Betsie (Nicholas), Emilee (Wes), Nathan (Ginny), Aaron (Lindsay), Chad (Sable), Kyle, Alex (Molly) and Chase (Madison); along with 13 great-grandchildren Mason, Isabella, Jack, Reid, Noah, Hannah, Micah, Iva, Julia, Ruby, Axel, Millie and Lila. He is also survived by his brother Raymond Sieverkropp and sister Ruth Kendall as well as countless other family and friends. Robert is preceded in death by his wife Shirley, his parents and three brothers Eldred, Donald, and Wayne.
Services for Robert will be held Saturday, May 27 at Our Savior's Lutheran Church, 471 Nat Washington Way, Ephrata Washington at 11 AM. If desired, friends and family can make memorial contributions to Our Savior's Lutheran Church – Seminary.
Recent Headlines
---