Tactical response team to tour Ephrata High School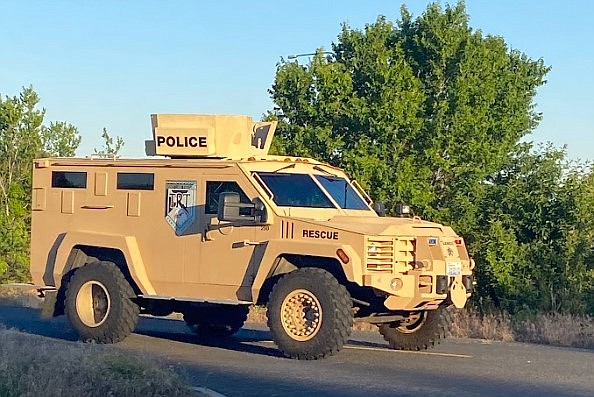 A Moses Lake Tactical Response Team vehicle. The team will be touring Ephrata High School on Wednesday afternoon at 4 p.m., after school is out and students are no longer on campus.
File photo
by
STAFF REPORT
Staff Report
|
May 17, 2023 1:20 AM
EPHRATA — The Moses Lake Regional Tactical Response Team will tour Ephrata High School on Wednesday afternoon beginning at 4 p.m. as part of the team's ongoing safety and security training program, according to a press release from the Ephrata School District.
The release said the team, composed of officers from various regional law enforcement agencies, will meet with district officials and walk through high school buildings and classrooms to familiarize themselves with the school.
"We're very thankful for the ongoing collaboration we have with law enforcement and first responders," said Ephrata School Superintendent Tim Payne. "Though we hope a school emergency never occurs in Ephrata, we want to be prepared. This walkthrough is one of the many steps we're taking to do that."
According to the press release, team members will arrive at EHS after students have left for the day, and the public can expect to see a large number of law enforcement vehicles parked around the school. However, team members will only be conducting a walk-through and not doing any drills, the press release added.
For more information on the Ephrata School District's safety and security practices, visit the district's website at www.ephtrataschools.org/departments/safety-and-security.
Recent Headlines
---