Jacqueline (Jackie) Harlow Silvers
May 11, 1932 –September 29, 2022
Jacqueline (Jackie) Harlow Silvers, 90, was born in Yakima on May 11, 1932, to Ethel and Ernest Harlow.
She was married to the love of her life, John Silvers, for 73 years.
She passed from this life and graduated to the next on Sept. 29, 2022.
John and Jackie had many adventures over the years. They moved their family to Alaska, Idaho, and California. But they always returned to the Yakima Valley.
They settled in Naches until Jackie's illness. They then moved to Bremerton to be closer to their daughter.
Jackie is survived by her husband John M. Silvers of Bremerton; two children Michael M. Silvers (Susan) of Moses Lake and Susan K. Nelson (Eric) of Tahuya and her sister Jeanne M. Kallenberger (Gene) of Zillah. She also leaves behind five grandchildren, seven great-grandchildren and one great-great-grandchild, and her much-loved niece and nephew and their families.
Jackie had a curious and analytical mind. She liked to research many subjects as well as her hobbies of oil painting, all forms of needlework and sewing. She spent many hours tracking down and compiling the family genealogy. She enjoyed working in accounting She worked in many positions throughout the West Coast but her favorite position was working for Yakima Valley College.
A private celebration of her life will be held later this spring.
Donations in her memory can be made in her name to St. Jude Children's Hospital.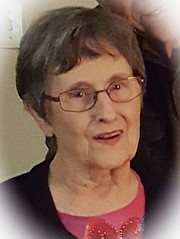 Recent Headlines
---