Matt and green
The second annual Please Hit Straight Golf Tournament comes to the Sage Hills Golf Course on July 8. The tournament, which is a fundraiser for a summer wrestling camp at Warden High School, raised more than $3,00 last year.
FILE PHOTO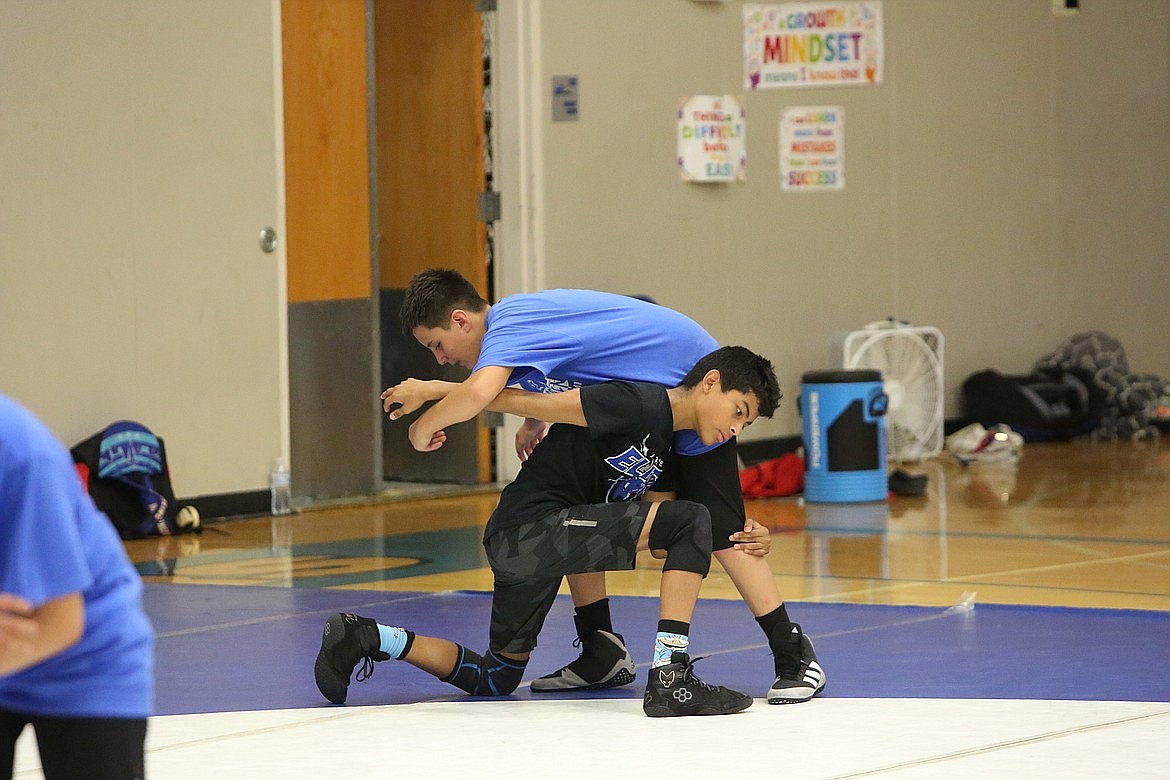 Campers practice wrestling moves against one another at a Warden wrestling summer camp last year. The money raised from the Please Hit Straight tournament goes straight to the camp, assistant coach Alan Martinez said.
Previous
Next
WARDEN – The second annual Please Hit Straight Golf Tournament is coming to the Sage Hills Golf Course in Warden this summer, with proceeds going toward a summer wrestling camp for Warden wrestlers.
Last year's camp featured instruction by four-time state champion Chris Castillo, a graduate of Zillah High School and a former wrestler at Boise State University.
"Last year was really successful, we actually made more money than we thought we were going to make," said Alan Martinez, an assistant coach with Warden wrestling and the tournament organizer. "It was enough money to make the camp 100% free for the kids – free food, free clinician – they didn't have to pay a single cent, and I want to say we had anywhere from 30-40 kids there. That was awesome for us."
The Please Hit Straight tournament – a nod to the team's "Place at State" mantra – raised over $3,000 in its inaugural year last summer, and Martinez said he hopes to grow it in future years.
"This is something we plan on doing going forward as one of our main fundraisers," Martinez said.
Those interested in sponsoring the tournament can do so in a variety of ways. There are corporate sponsorships that cost $750, where a sponsor gets a team in the tournament, online advertisement, a cart and hole sponsorship and a table sponsorship; a similar package without a team in the tournament for $500; hole sponsorships for $100; a cart sponsorship for $200; and a table sponsorship for $100.
"There's a few different options," Martinez said. "We wanted to make it so where a small business can get in there and so can a bigger business."
For those interested in golfing, sign-ups during the early bird special cost $300 for a team of four until June 1, and $400 for a team of four after June 1. Martinez said up to 32 teams can sign up for the tournament.
"So far this year we've gotten so much support from the communities and local businesses," Martinez said. "We've already tripled our sponsorships from last year, and it's really exciting to see the community doing so much for our program. It means the world to us."
Along with instruction from Castillo, last year's camp allowed the young wrestlers to have an opportunity to get to know each other by camping on the high school's football field and competing in other activities like kickball.
"Not all the kids know each other, the (camp) is for incoming middle schoolers all the way to juniors and seniors in high school," Martinez said. "We try to get the guys to know each other and build a relationship with each other."
The Please Hit Straight Golf Tournament begins at 10 a.m. on July 8 at the Sage Hills Golf Course in Warden. The scramble-style tournament has a shotgun start and has prizes for longest drive and closest to the pin. If interested in signing up, contact Martinez at 509-750-3732 or by email at mart7408@gmail.com.
Ian Bivona may be reached at ibivona@columbiabasinherald.com.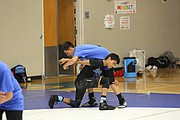 Recent Headlines
---