Columbia Basin community calendar for May 12-19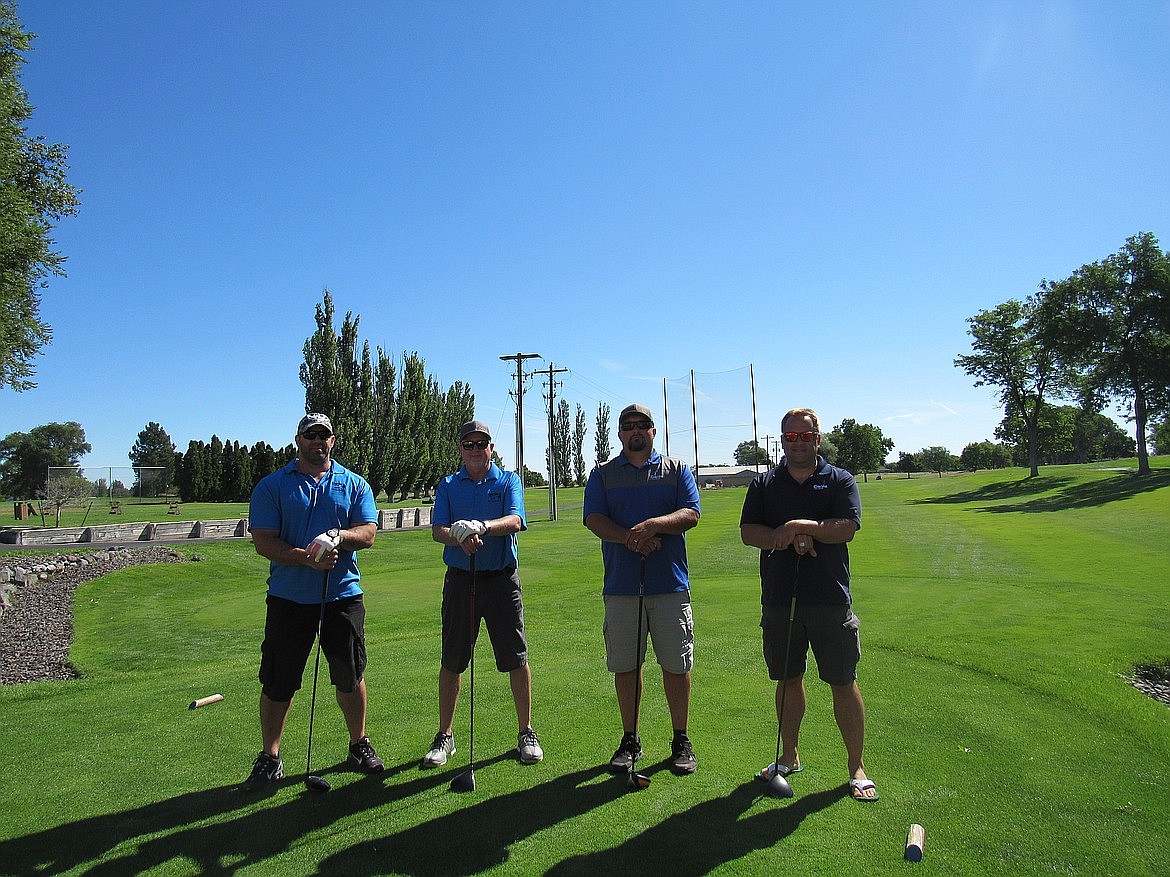 From left to right: Team Genie composed of Jake Visker, Todd Jewell, Bryan Jewell and Phillip Kassman compete at the 20th Annual Moses Lake Chamber of Commerce Golf Scramble in 2020.
FILE PHOTO
by
STAFF REPORT
Staff Report
|
May 12, 2023 1:30 AM
COLUMBIA BASIN – A busy week is ahead for the Columbia Basin with loads of events in a wide variety. Swing a club, catch a musical, get healthy or just have fun together any way you can. Here are a few suggestions:
May 12
Moses Lake Chamber Golf Scramble
May the course be with you! This year's theme is "Star Wars." 10 a.m. shotgun start. Moses Lake Golf Club, 1373 Rd F.2 NE. Info: www.moseslake.com.
May 13
Rusty Mammoth Sale
Support the Moses Lake Museum & Art Center. Art, antiques, glassware, art supplies and more. All proceeds go to the museum's Family Education Fund, which pays for museum activities. 9 a.m.-4 p.m. at the museum, 401 S. Balsam St. Info: 509-764-3830.
'Into the Woods'
Central Washington University presents the Stephen Sondheim musical. The popular Broadway musical intertwines the plots of several Brothers Grimm fairy tales, exploring the consequences of the characters' wishes and quests. The main characters are taken from "Little Red Riding Hood," "Jack and the Beanstalk," "Rapunzel," and "Cinderella," plus several others. Performances are also planned for May 18-21. 2 p.m. and 7:30 p.m. in McConnell Auditorium on the CWU campus. Tickets are available at https://bit.ly/CWUWoodstickets.
Community Health Fair
Free health screenings, childhood vaccine education, blood pressure and blood sugar checks, health information and raffles for prizes. Sponsored by the Latino Civic Alliance. Admission is free. 12-3 p.m. in East Park, 724 F St. SE.
MLCA Crab and Prime Rib Feed
Dinner and auction to support MLCA. $100 per seat or $800 for a corporate table for eight. Doors open at 4 p.m. at Moses Lake Christian Academy, 1312 S. Moses Lake Ave. Info: 509-765-9704.
May 18
Non-profit meetup
All Moses Lake non-profits and service organizations are welcome to share what their organization is all about and what its current needs are. Sponsored by Care Moses Lake. Salad bar available for $15. 12-1 p.m. at Rick's, 819 W. Third Ave., Moses Lake. Info: caremoseslake.com.
May 19
3rd Friday Beginner's Jam
Come and learn to play nice in a group. Experienced musicians and audiences are welcome. 7-9 p.m. at George Community Hall, 403 W. Montmorency Blvd. Info: www.georgecommunityhall.com.
Recent Headlines
---