Steel Ranch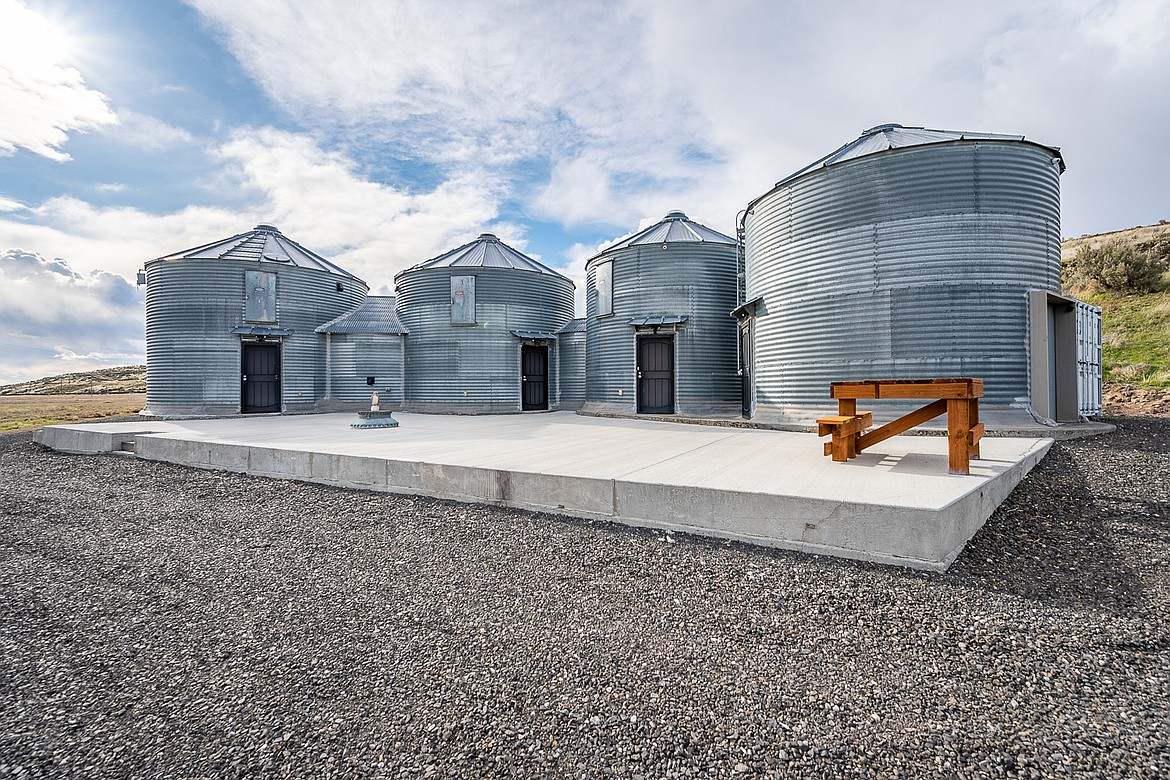 Steel Ranch features a dwelling made out of four repurposed steel farming silos. These silos have been remodeled and designed with smart home security, a patio with a fire pit and plenty of living space.
COURTESY PHOTO/ANNA VAN DIEST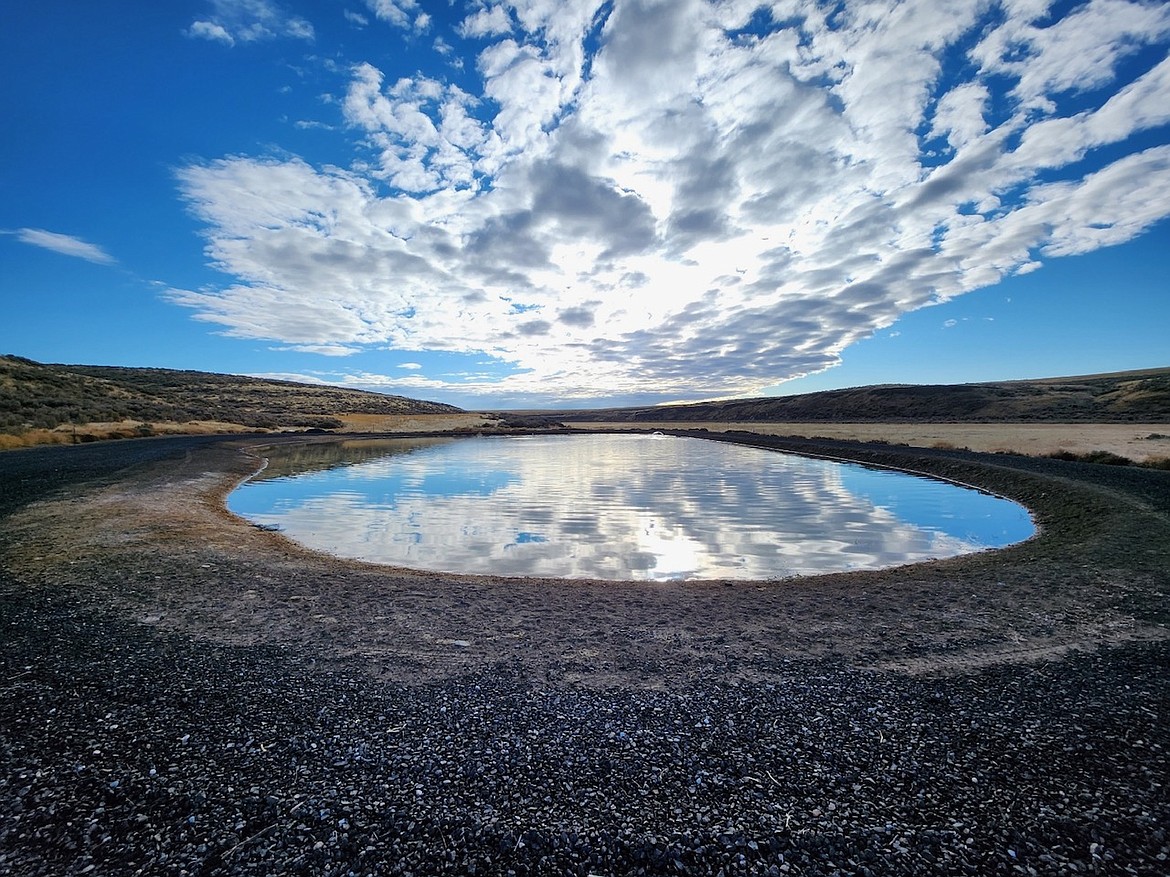 One of the many features of the property is the pond that can be found when following along the roads. The water features fish such as bass and bluegill and attracts many different species of wildlife such as geese, deer, coyotes, and foxes.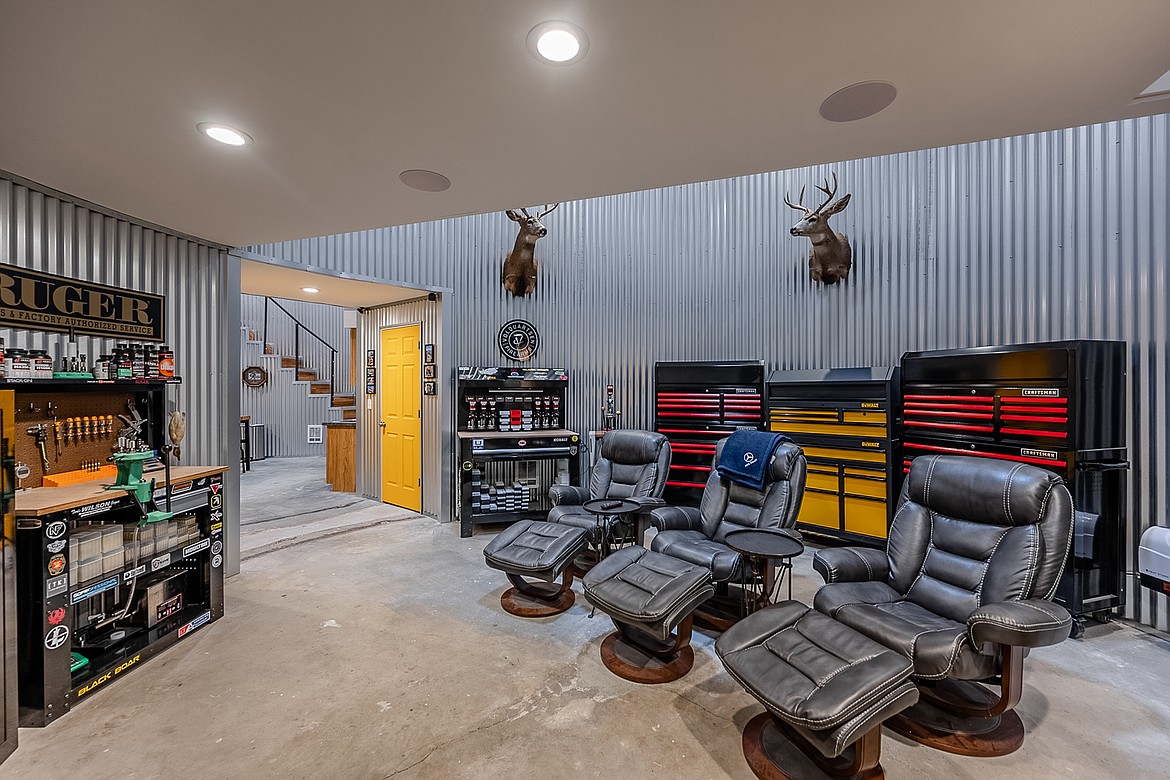 One of the four bins contains a living space with reclining chairs. Hung on the walls of the bins are deer that have been found on the property.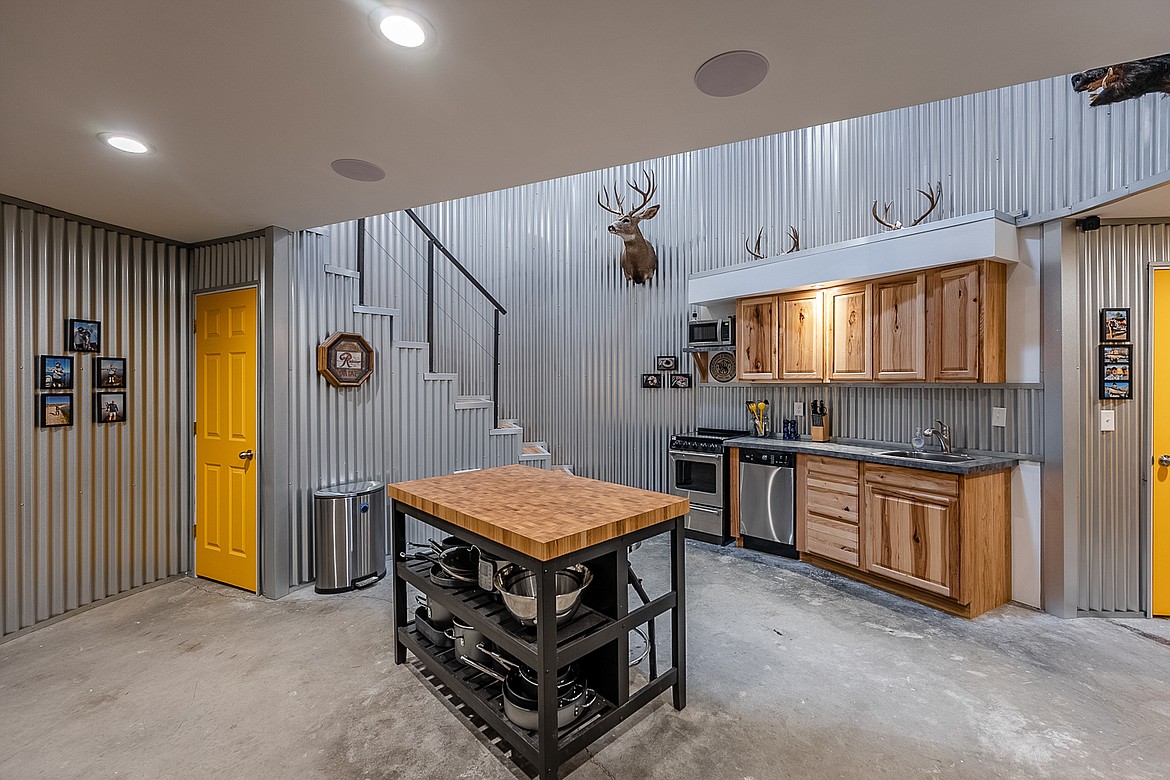 The kitchen space is fully equipped with an oven, dishwasher, microwave and space for utensils.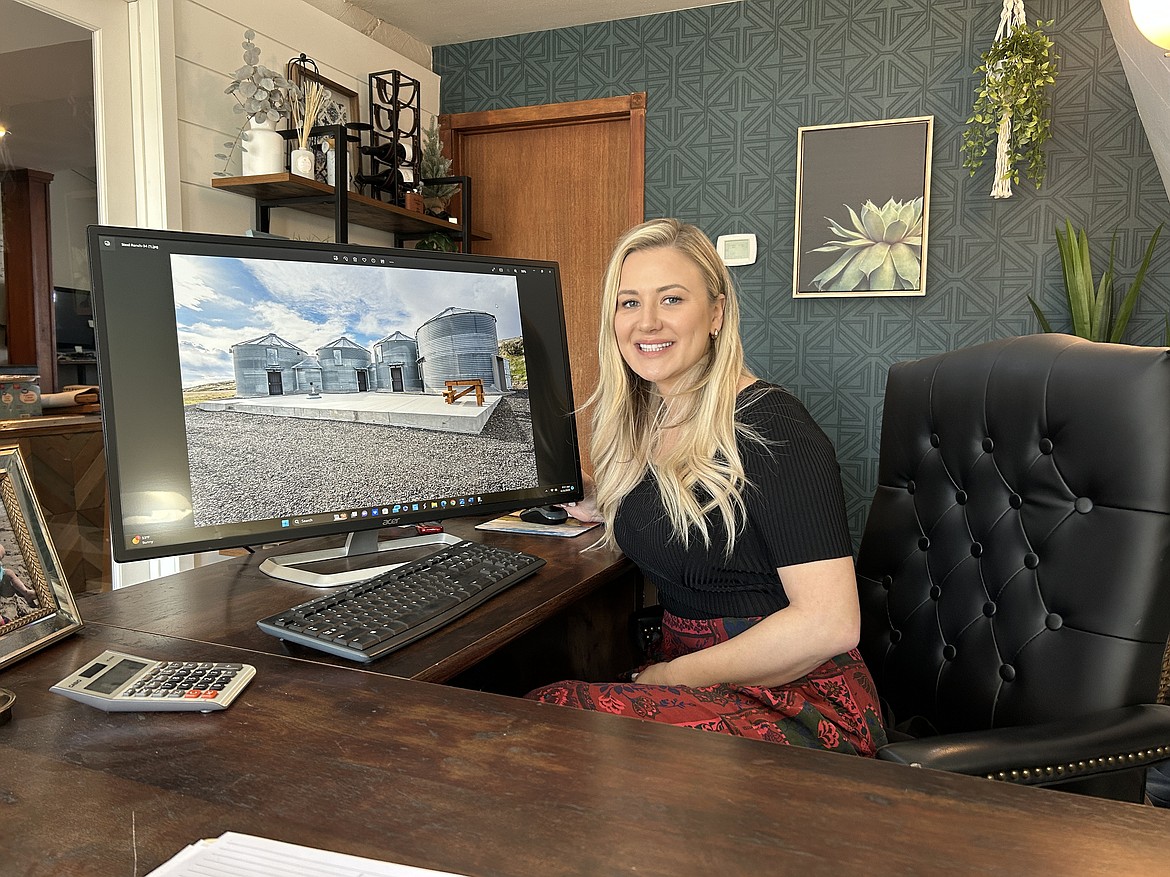 Anna Van Diest of Basin Ag Sales has listed the unique property Steel Ranch for sale. She is willing to help people learn more about and purchase the different properties they have listed throughout the Columbia Basin.
Previous
Next
by
By Caleb Perez/Special to the Columbia Basin Herald
|
May 5, 2023 1:30 AM
MOSES LAKE – Steel Ranch is a unique property located in Adams County being offered through Basin Ag Sales and Moses Lake Realty Group. Anna Van Diest of Basin Ag Sales was able to share more about the property and its many features.
Located at 2171 North Moody Road between Moses Lake and Odessa, Steel Ranch features a little over 306 acres of land where the key feature is four grain bins which have been fully improved to become a functioning living space. The bins-turned-home has a smart home security system installed, programmable lighting, with cameras throughout the property that can be accessed at any time, said Van Diest.
"It's fully equipped and offers all of your entertainment needs," she says.
The home has been fully insulated, can sleep up to six people and has one bathroom and an enclosed parking area for smaller vehicles. The inside of the bins look and feel almost indistinguishable from a normal home, she said.
"Aesthetically you can't even tell (that they're grain bins) unless you're outside," she said. "Inside you know you're in a circle, but it just looks so cool."
The patio is made out of concrete and features a built-in fire pit. This setup along with the property's remote location makes for great late nights gatherings perfect for seeing the stars.
Full environmental controls are in place to keep the home warm in the winter and cool in the summer. A fully-equipped kitchen, high-speed internet and other amenities make the home a smart dwelling with everything a modern homeowner could need, Van Diest said.
"What they've done with this place is just really neat," she said.
Steel Ranch has multiple potential uses for generating income as well, including farming. Grains, hay, legumes and any non-potato-like crops are what thrive on the property. The soil on the property is on the rocky end making it harder for crops that grow underground to thrive, she said.
The property, at slightly more than 386 acres, has phenomenal hunting and recreational land. Some proof of this can be found inside one of the bins where a six-point buck harvested on the property is hung on the wall, she said.
The property also boasts game birds, coyotes and even foxes, she said.
"There's foxes, we've caught those on the game cam," she said. "You don't see those every day, I don't."
Going through the property's network of roads will eventually lead to a pond and other options for outdoor recreation. The pond features a habitat where fish species such as bass and bluegill thrive, she said.
The property is also used as a shooting range with several targets visible up to 1,000 yards, she said.
"It's just a fun property for people to bring family," Van Diest said. "I mean, I don't know what it would take to start up an outdoor shooting range, but this kind of meets all of the qualifications and would be really neat."
Historically, the property was a farm that had the four grain bins that for years had been used for the usual farming purposes. Eventually, the owner got a vision to create his own little oasis out in the middle of the desert, she says.
"The gentleman had a vision to create a place that he can escape to and go shooting and hunting and fishing," she says. "A place that he and his family can make memories at."
It was first renovated many years ago and further improved over time to make it what it is today. Now that the owner's children have grown up, the current owner is looking to sell the land and its unique home.
Steel Ranch is currently listed at just under $1.6 million which includes everything from the land to the unique improvements that have been added to the property. The owner now hopes that someone else can enjoy and care for Steel Ranch as much as he and his family did, she said. The seller is also willing to carry a contract if necessary, providing buyers with an alternate option.
Showings of Steel Ranch can be set up by calling Basin Ag Sales at 509-989-7687.
Van Diest said she enjoys the unique aspects of the property.
"I just love the improvement of the grain bins and that it's a smart dwelling, it's a smart home," she says. "You can program everything via phone and check on the property, there's cameras all throughout so at any given moment you can see what's on the property."
Caleb Perez is a freelance writer and Communications major at Big Bend Community College.
Recent Headlines
---